---
18 arty projects to create at home
Author: Dana McGorlick-Appelman Date Posted:21 July 2021
Looking for activities to keep you entertained while staying home?
Art is a great way to exercise your imagination and creativity and create something unique and personal to decorate your home. Completing an arty project is also a great way to feel accomplished, and relieve stress.
Keep reading to discover 18 arty ideas for staying busy while in lockdown or isolating from home!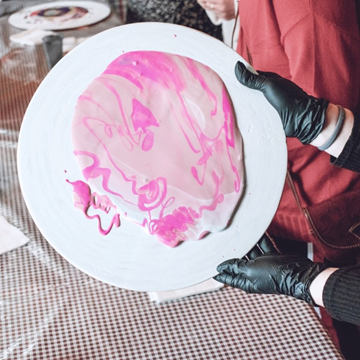 Pouring Paint
Acrylic paint pouring is a fun and popular abstract painting technique that involves the use of fluid art mediums, such as free-flowing acrylic, or very runny acrylics to create gliding organic and hypnotic free-flowing abstract compositions on canvas or artboards. The acrylic paint is often disrupted by the use of silicones that when combined together creates unique aesthetic reactions and achieves marbleized cells and structures. Acrylic pouring is a stunning technique that's accessible and easy for everyone, so you too can create beautiful fluid works in your very own home! Learn how to create your own stunning fluid acrylic pours here.
Looking for an easy to use, comprehensive beginner set to get you started? Opt for the Pebeo Pouring Paint - Complete Set 47pc or the Pebeo Pouring Paint - Experiences Discovery Set 6pc.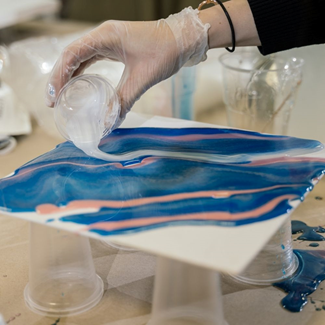 Make a Resin Artwork
Resin is a durable and strong medium, leaving a high gloss, protective finish that allows for a variety of effects to be achieved in art. Epoxy resin is commonly used in art in a variety of ways, from expressive, hypnotic and magnetic fluid artworks, to use with silicone moulds to cast objects such as coasters, dishes and jewellery, as well as sealing other works like drawings, watercolour works, oil paintings, and photographs, creating a beautiful, high shine, ultra-glossy protective varnish. Many resin artists source inspiration from the natural brilliant patterns found in nature, bringing these abstract, synchronized and swirling colours and shapes to life on their chosen support. By adding elements such as flowers, stones, photographs, glitter and even creating cells using silicone oil, unique and captivating resin artworks can be produced. Want to learn how to create your very own Resin Artwork? Click here.
Looking for a kit to get you started? Try the Gedeo Assorted Resin Discovery Set.

The Pebeo Gedeo Resin Discovery Set contains an assortment of Gedeo Colour Resins and application tools. It is perfect for introducing artists and crafters to the world of Resins and Mixed Media Art!

This set includes

3 x 20ml colour resins (ruby, lapis blue and topaz), 1 x 40ml crystal resin, 1 x 50ml hardener, 1 pair of protective gloves, 2 x droppers, 3 x measures, 2 x mixers, 1 x leaflet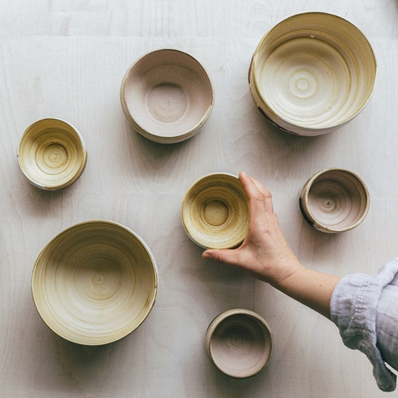 Make a Sculpture out of Air-Dry Clay
Air Hardening Clay is the perfect choice for professional modellers, artists and students alike. The clay is suited to free form sculpting and can be sanded, drilled, painted or vanished once dry. Almost any decorative object can be created with imagination. Air dries in around 24hrs to earthenware hardness (depending on thickness). Traditional pottery techniques can be used together with non-traditional methods, and you can decorate it once dried with acrylic paints.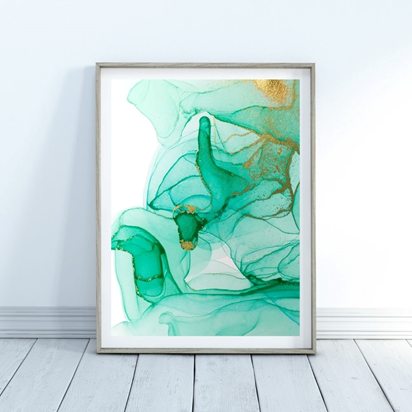 Make an Alcohol Ink Artwork
Alcohol inks, like the name suggests, are alcohol-based ink that is translucent, fast-drying and that can be used on various non-porous surfaces. They are available in a variety of colours and finishes and are great for creating incredible fluid forms. With a variety of techniques and tools, both stunning abstract artworks and realistic renditions of a variety of subjects can be achieved! Read this blog for a tutorial on creating your very own stunning Alcohol Ink Artwork.
Try out screenprinting
Screen printing, also known as silkscreen printing or serigraphy, is a widely used technique that involves printing, often onto fabric or paper, by pressing ink through a stencilled mesh screen with a squeegee to imprint a design. You've probably even used or worn something screen-printed at some point, as the process can be used to create artwork and posters on clothes, fabrics, canvases, plastic, glass, metal or wood with specialised inks. It is an efficient means of producing vivid, intense colour replications of a design multiple times on various garments or papers, and is great for creating vibrant designs in bulk by hand on T-shirts, tote bags, flags, banners, jackets, signs, scarves and more!
The Speedball Fabric Screenprinting Tool Kit

comes with everything you need to create your own fabric prints at home all you need to add is ink! Create your own funky t-shirts or even unique doona covers. Keep your creations for yourself or give them to friends and family for great presents that money can't buy.
You can shop more screen printing supplies here.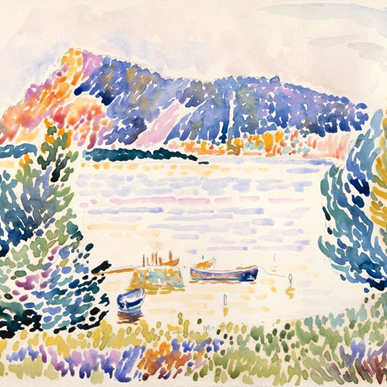 Try out Gouache
Gouache is a pigment that looks like the middle ground between watercolour and acrylic paint, with an opaque, matte finish. It is also easy to photograph due to its matte finish with no light reflection and is water-soluble so it won't cake onto your brushes and is easy to clean up. Gouache can be used in a multitude of ways and with various techniques, making it great for both those new to painting as well as seasoned artists. Read this blog to get to know more about this stunning medium, and learn how to create your very own Gouache painting.
Practice your drawing skills
Drawing is a skill that only improves with practice. Looking for drawing inspo? Check out our range of blogs here, as well as answers to frequently asked drawing questions here. You can also peruse places like Pinterest and Instagram from the comfort of your couch for inspiration and ideas.
You can find our extensive range of drawing sets here.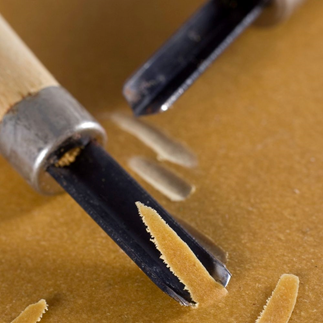 Make a Lino Cut Print
Lino printing, also known as a Linocut, or Linoleum art, has become a popular art form in recent years, characterised as a fine art printmaking technique adopted by artists as an easy to carve, printmaking alternative to wood. Similar to woodblock printing, it involves creating a type of relief made from Linoleum, a material traditionally used as a floor covering that is made from linseed oil and cork. "Lino" is typically grey in colour and rubbery in texture, though in recent years a variety of lino blocks have become available, from traditional lino to vinyl, transparent and soft cut lino. The printmaking process involves creating a design and carving it into the linoleum with a gouge or chisels, that is then coated with ink, with paper placed over it, that is then pressed or rolled by hand or in a printing press to transfer the ink and design onto the paper. You can shop our range of Lino Printing supplies here.
Looking for a Lino Printing Kit to get you started? Try the Essdee Lino Cutting & Printing Starter Kit.

This taster kit enables budding artists to create two beautiful Linocuts without committing to expensive tools and equipment. The kit includes two pieces of easy-to-carve Soft Cut Lino and the two essential Lino cutters that you need to carve your first masterpiece. It also includes 100ml of premium quality water-based block printing ink and a 45mm ink roller, which is enough to create many prints from your designs. The instructions will help and guide you through the process from carving to printing. Satisfy your creative urge and join the wonderful world of printmaking!
For more information on Lino Printing, click here.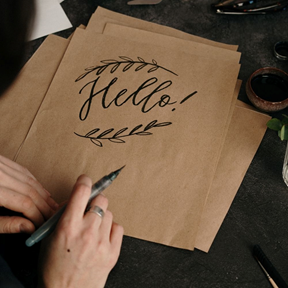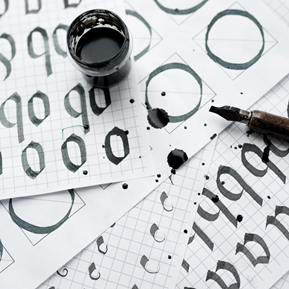 Try out Calligraphy
Calligraphy is as old as writing itself, it has its roots in ancient rock, pictographs and Egyptian hieroglyphs. Calligraphy is a form of expression in which words and thoughts come alive with beauty and flourish. And, it's fun to create! Calligraphy makes the perfect boredom buster activity, and is perfect for scrapbooking, journaling, drawing, sketching, cards, artworks and so much more. Looking for a set to get you started? Try:
The Mont Marte Calligraphy Set - Metal Tin 32pc:

This calligraphy set comes with everything you need to create a range of lettering styles. The 5 traditional nibs included are ideal for Roman Round Hand, Italic, Gothic, Uncial and more! Plus, grow your skills with the introduction and exercise books inside. This Kit Includes 4 x Calligraphy Pens, 5 x Nib Grades, 20 x Ink cartridges in various colours, Ink Pen Pump, Introduction booklet and an Exercise booklet
The Speedball Lettering and Calligraphy Kit:

This all-in-one kit includes all the essentials to get started in drawing, lettering or calligraphy.

Perfect for beginners, students or calligraphers, it's fun and easy to use and perfect for scrapbooks, journals, drawing, sketching, and much more.

Includes: 2oz (59.1ml) Super Black India Ink

,

Pen Cleaner

,

41oz (12ml) Super Pigmented Acrylic Drawing & Lettering Ink (Silver)

,

C1, C2, B4, and A5 Pen Nibs, Speedball Pen Nib Holder

,

Speedball Elementary Alphabets Instruction Book and practice paper.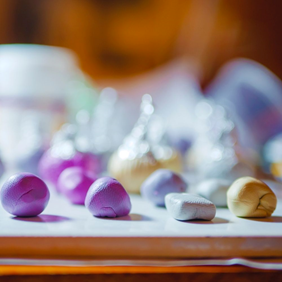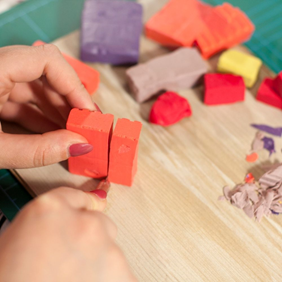 Create with Polymer Clay
Polymer Clay is an easy to use, malleable and non-toxic synthetic clay that can be shaped then hardened in a standard household oven. It comes in a variety of colours and finishes, holds fine details, and is ideal for crafting press moulds, pattern making, figure and doll modelling, canes, beading, jewellery and many other sculptural projects. The easy-to-use nature of this clay means the sculptural possibilities are endless. So many incredible pieces can be made with Polymer Clay. Stuck for ideas? Read our blog on 7 Polymer Clay Project Ideas here.
You can shop our extensive range of Polymer Clay, including Fimo, Sculpey and Mont Marte, as well as Polymer Clay tools here.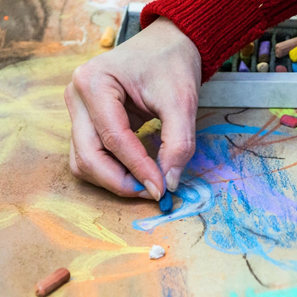 Experiment with Pastels
The use of pastels can be found back during the Renaissance period and is thought of have originated in Northern Italy during the 16th century. Many of the greats have used the medium, including Michelangelo, Leonardo da Vinci and in more recent years, Monet, Edgar Degas and Gauguin, among many more. Pastels are a fantastic medium for achieving brilliant artworks with rich and vibrant colour effects. They are applied dry, primarily to pastel paper, and produce a lovely buttery and 'soft' aesthetic quality. There are four main types of Pastels, including oil pastels, soft pastels, hard pastels and pastel pencils.
Read this blog to discover the difference between the types of Pastels and the essential supplies you'll need to get started in creating your very own Pastel artwork.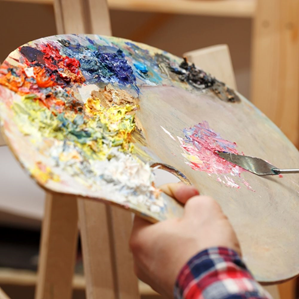 Try out Oil Painting
Oil paints have been the medium of choice for many artists for hundreds of years. While the medium may seem intimidating to many starting out, with various chemicals and rules that need to be factored into consideration, oil painting is actually a very relaxing and enjoyable art practice that can lead to stunning results. Read our Beginners Guide to Oil Painting and Oil Painting FAQs to get you started.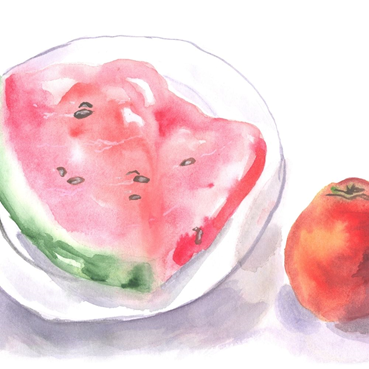 Give Watercolour Painting a try
Watercolour has a long and illustrious history. Cavemen used early forms of watercolour with pigments sourced from nature like charcoal and ochre to create cave art, which has since been transformed into a fine art medium. Watercolour was also used widely by Chinese artists for decorative art as far back as 4,000 BCE, before being adopted in Chinese brush painting and in landscapes. It was also used during the renaissance period to create miniature portraits and studies of nature, and watercolour pigments were famously used in the Sistine Chapel for the iconic fresco painting on wet plaster.
Famous artists including Albrecht Durer, J.M.W Turner, Paul Cezanne and Vincent Van Gogh have all experimented with the medium, and the power of watercolours soft and soothing aesthetic quality has also been utilised by artists such as Georgia O'Keeffe, Edward Hopper and Andrew Wyeth to depict their creative vision.
Read this blog for your guide to Watercolour, or click here for answers to frequently asked questions about the art of Watercolour.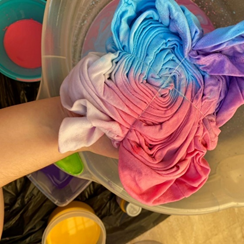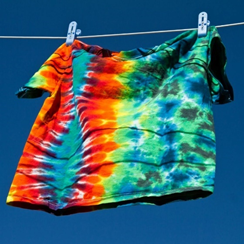 Try out Tie Dye
Tie-Dye is a super fun method of hand dyeing fabric to produce funky patterns, that can be done from the comfort of your home. Looking for a kit to get started? Try:
Tulip Dye Kit - Pastel Tie Dye 5 Colours:

The Tulip Tie Dye Kit a set of water-soluble pastel colours, perfect for making your own custom fashion creations. Simply add water, apply the dye, set aside for 6 hours, and then rinse. Most vibrant on fibres such as 100% cotton, rayon, and silk. Dyes up to 30 projects.

Includes

5 squeeze bottles containing dye

,

5 dye packets

,

8 protective gloves

,

40 rubber bands

and a

Project guide

.
Jacquard Tie Dye kit - Funky:

Jacquard Tie Dye Kits are easy to use and provide all the things necessary to make your own unique tie-dyed garment or fabric. This kit contains a pair of vinyl gloves, Rubber bands, dye fixer, pre-measured dye in applicator bottles, Instructions. Tie-Dye Ink colours included - Turquoise, Magenta and Yellow.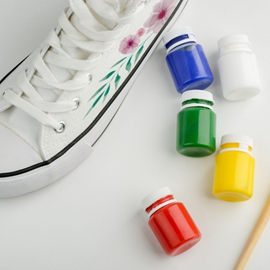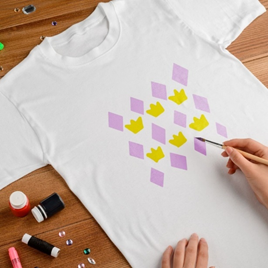 Customised a tote bag, clothes, cushions and more with Fabric Paint
Add your own designs to clothing and homewares with

Mont Marte's Signature Fabric Paint Sets.

You can use them straight out of the tub or mix them together to create custom colours!

Suitable for use on clothes, fabric shoes, tote bags, cushions and other DIY fashion and homewares

.

Permanent once dry and machine washable once set using the instructions below

.
To use these fabric paints, simply:
Wash and dry your fabric.

Place a barrier such as cardboard or baking paper between the two sides to prevent paint from bleeding through.

Create your artwork on the fabric with a paintbrush or sponge.

Let it dry completely.

Once dry, place a cloth over the design and iron for 3-5 minutes at 100 degrees Celsius (212 degrees Fahrenheit) to 'fix' your artwork.

To wash, turn the garment inside-out and wash on a cold cycle.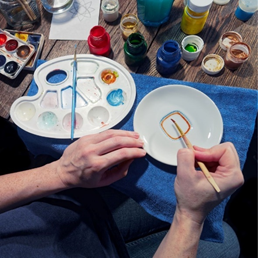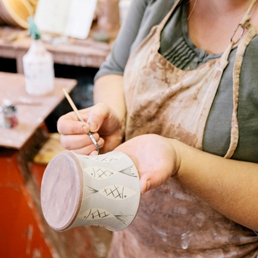 Use ceramic paint to make your own decorative pots
Ceramic paint is a stunning way to add some colour and patterns to your potter; it can be applied to various ceramics, including china, porcelain and glass to add a creative touch to your homewares or for homemade gifts. Why not use ceramic paint to create your own designs on ceramic pot plants and more?
Mont Marte Paint Set - Ceramic Paint 6pc x 20ml:

Mont Marte Ceramic Paint is a liquid paint that can be applied to various ceramics, including china, porcelain and glass to add a creative touch to your homewares or for gifts.

The eight vibrant colours included can be easily mixed together to achieve an endless palette of colour options - and can be diluted with water if you require areas with more translucency.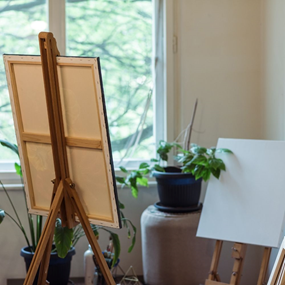 Get your studio space organised
The right studio setup is essential for any artist. Being stuck at home makes the perfect opportunity to get your creative workspace neat and organised, allowing your creative ideas to flow. Shop our range of storage boxes here.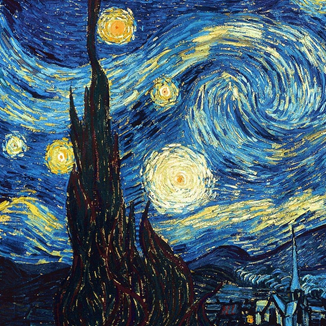 Brush up on your Art History knowledge
Art History is a great source of creative inspiration and is sure to impress your friends at dinner parties and on gallery expeditions post lockdown. Looking to expand your knowledge of art movements and history but not sure where to start? Take a look at our blogs on Abstract Expressionism and Impressionism.
Show us your favourite creative lockdown activities and creations by tagging us on Instagram @artshedonline.
Stay safe and well, and happy creating!
---
Leave a comment