---
About Art Shed Online
Art Shed is based in the South East of Melbourne Australia and is an Australian family owned art supplies business that has been in operation for over 13 years. Art Shed is not a large corporate company but owned by your average Mum, Dad and kids.
We are passionate about our store, and you will often find us working all hours of the night to bring you a great experience when you choose to buy your Art Supplies from Art Shed Online.
At Art Shed we know what it's like to have to tighten the purse strings and that's why we endeavour to offer quality Art and Craft supplies at a good price.
We are very hands on in our business and we genuinely care about our customers. We pride ourselves on providing great customer service and honest support when recommending art materials for your project – if we don't stock something we will try and help you find it.
Our Online Store is comprehensive and covers our entire range of art supplies. We are constantly adding products, blog posts and chatting to customers on our online live chat.

We ship thousands of parcels from our Melbourne store every month, every order is packed with care ensuring you get your art supplies in perfect condition. We have secured great rates from Australia Post and Startrack Express, allowing us to pass on fantastic delivery prices so you get your parcels without paying a fortune in postage.

Our store in Moorabbin is a vibrant, creative and fun place to visit. Our staff are professional artists working across various mediums – so there is always someone who can help or provide advice, to assist you to select the right materials for your artwork.
We are passionate about art supplies and love to get feedback and we are learning new things daily from chatting to our customers about their artwork.

We supply Art materials to Artists of every level – from highly recognised Australian Painters, emerging artists, people getting back into art after many years, through to little artists looking for school holiday activities. We strive to provide supplies for Artists at varying stages in their creative career, and we are adding different products monthly.
Art Shed also offers art demonstrations for adults and kids most fortnights in the main part of our store.

We endeavour to not only sell art materials, but to also provide excellent art knowledge and help to the art community. We sponsor art events and promote exhibitions and galleries as well as donate supplies to numerous charities and organisations. We truly believe in giving back to the community.

We have a fantastic team here at Art Shed so please drop in and visit us or give us a call.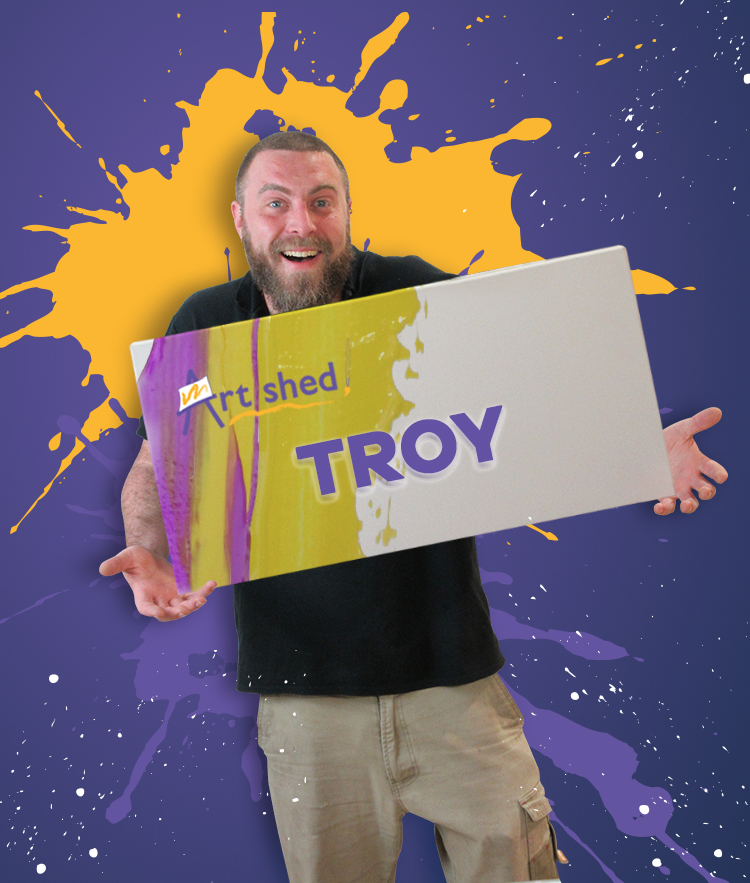 Troy - Purchasing Manager
Troy is our fun - loving happy Purchasing Manager who always makes you laugh.
He has lots of little fragments of ideas floating around in his head, which frequently collide, forming the basis for much of his art work.
Troy loves working with both oils and acrylics, but will happily experiment with whatever he can get his hands on!
He also loves a good coffee, long walks on the beach and fireside chats.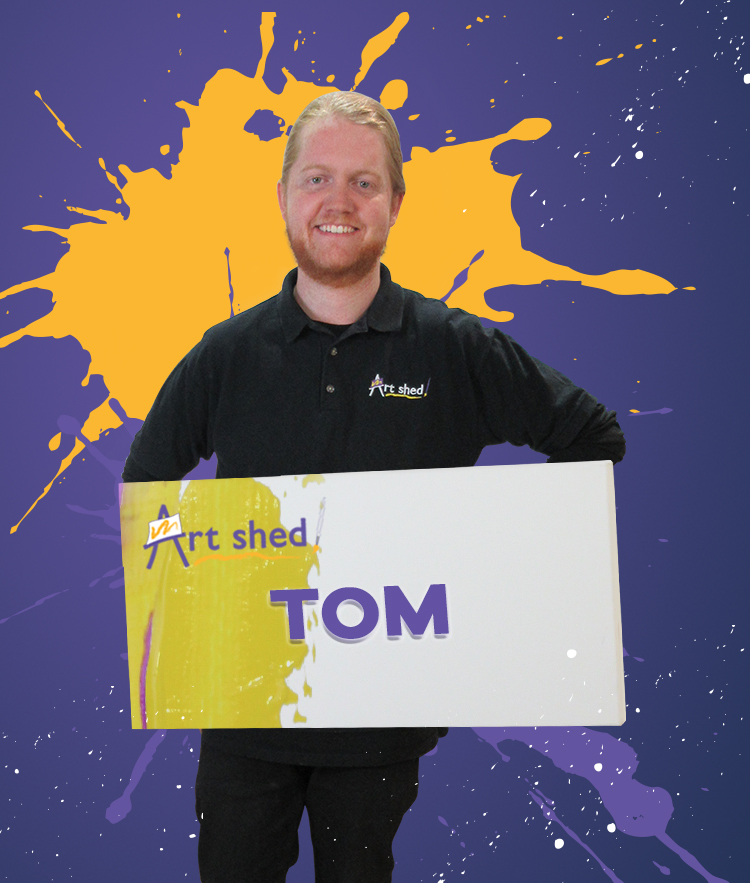 Tom - Ecommerce Manager
Tom has been with Art Shed Moorabbin since 2011, during which time he has grown to be an important cog in the running of our stores.
During store hours Monday to Friday you will find Tom speedily replying to customer emails and managing the daily happenings of our busy online store.
Tom also takes great pride in his customer service, and strives to provide honest advice to customers, drawing on a wealth of knowledge acquired over 10+ years of painting.
After hours Tom is a prolific Artist in his own right. And has a vast knowledge of all things oil painting.
Having completed a Bachelor of Fine Arts (Honours) majoring in Painting at Monash University in 2014 – he has since exhibited widely, including exhibitions at Place Gallery, Richmond – The Substation, Newport – PICA, Perth – and most recently he was a finalist in the New Media Art Prize at the Caloundra Regional Gallery, QLD.
You can see some of his painting and portraits at www.instagram.com/tomparsonspainting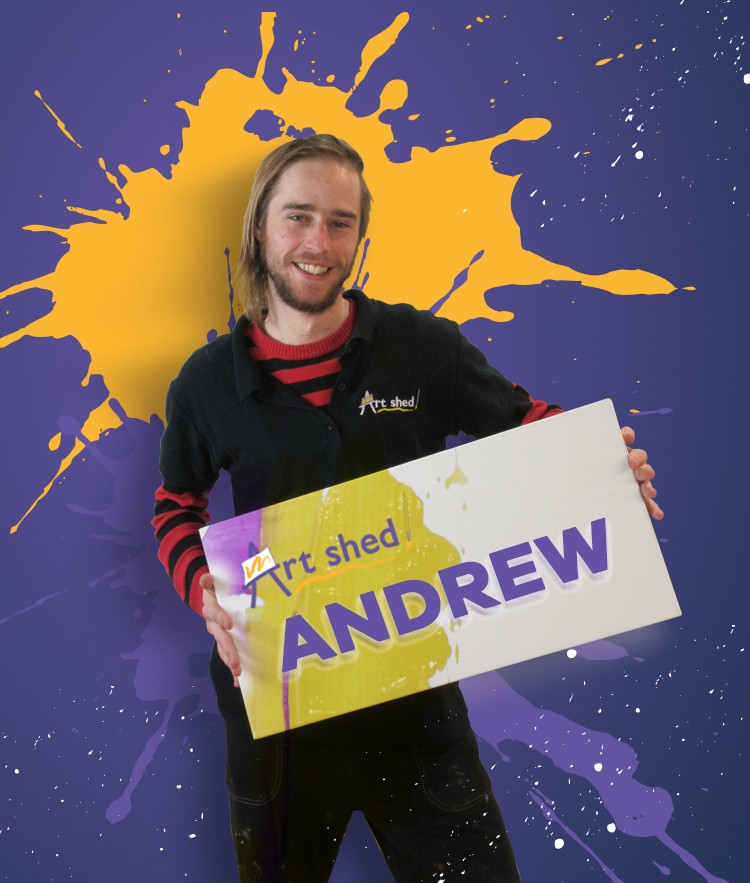 Andrew - Customer Service & in-house art teacher
Andrew is our resident fine art specialist and loves to help people with the technical side of fine art, he has a wealth of knowledge which he loves to share. Andrew runs demonstrations in our store and he really loves to get into the nitty gritty details about art materials in these sessions.
Andrew has completed a Bachelor of Visual Arts (Honours) at Deakin University and is now taking year off to recover before attempting to undertaking his Masters of Art Therapy at La Trobe.
Andrew works in a large range of mediums, from acrylic painting, charcoal/pastel/ink drawings, analogue & digital photography to printmaking, collage, and digital art....
Andrew teaches Martial Arts in his spare time.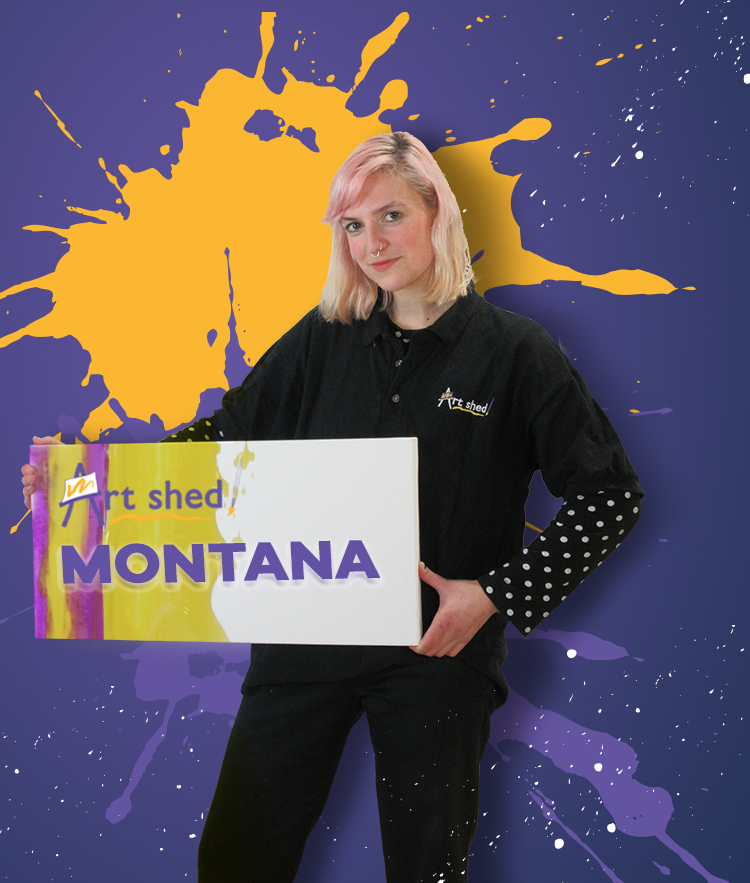 Montana - Customer Service
Born into a family of Artists, Montana grew up playing with many mediums. Now she specializes in Jewellery and Illustration and approaches confrontational and typically 'Taboo' themes in her work, aiming to open conversation about important aspects of what it means to be a female and the difficulties females face growing up, and living today.
Themes such as Mental Illness, Body image, Puberty and Sexuality are illustrated through colour, honesty and humour.
With a background in Nursing and Women's Health, Montana wants to educate and encourage women and especially young girls.
Montana believes that there is no shame in the themes she illustrates and that girls have the right to openly discuss them and relate.
Montana has worked alongside Tsuno raising awareness and money for The International Women's development Agency and Montana's work can be found in several published magazines such as Yen, Spook Mag, Tigress, Accidental Discharge and Tom Tom.
Exclusively wears sneakers, bought her first pair of grown up shoes at the age 24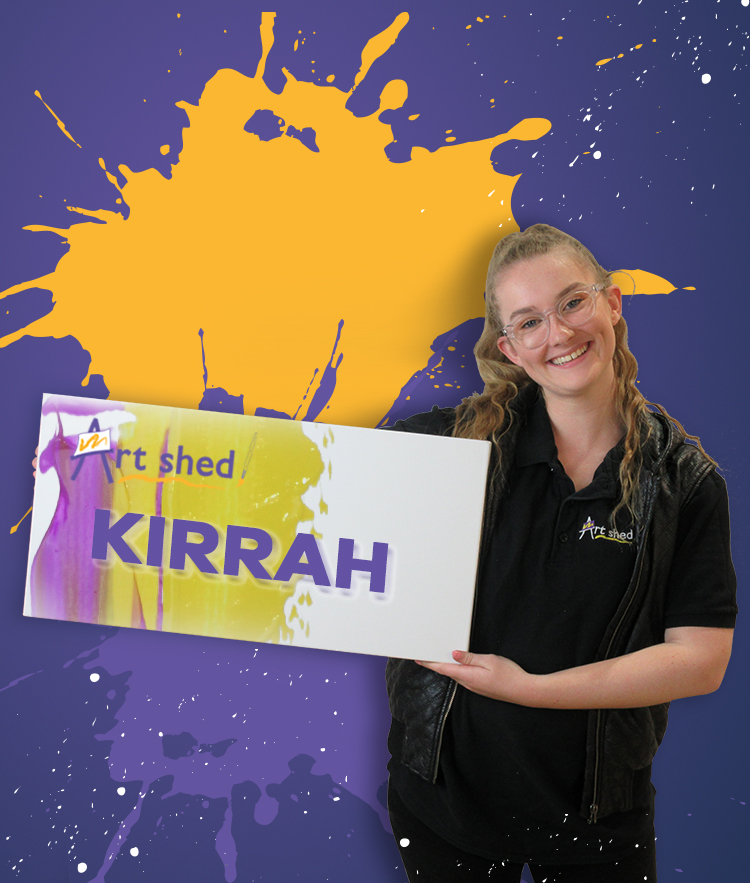 Kirrah - Customer Service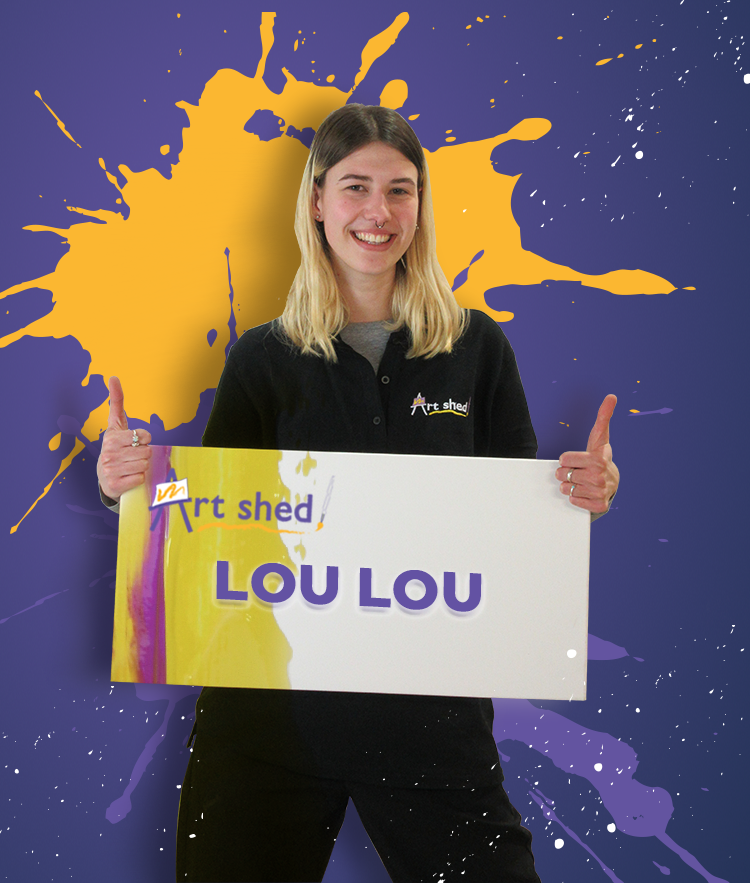 Lou Lou - Customer Service