---
Halloween DIY: How to make a Jack-O-Lantern from paper
Author: Dana McGorlick-Appelman Date Posted:7 October 2021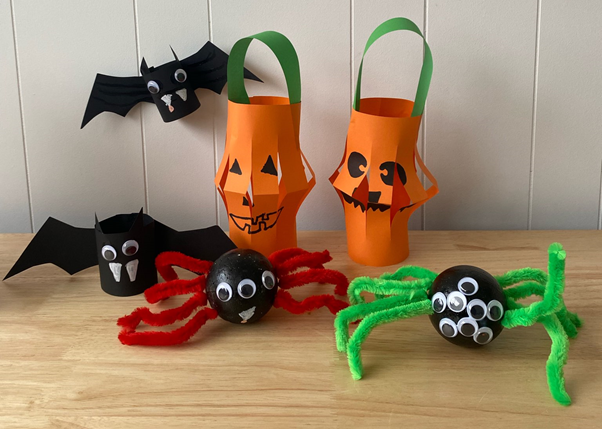 Are you looking for a super spooky Halloween decoration or a fun Lockdown arts and crafts activity for kids?
Why not try creating these Halloween Jack-o-lanterns?
Art Shed's chief Kids Art Tester Freyja loved creating these Halloween decorations and wanted to show other kids how to create these lanterns with just a few supplies!
Keep reading to discover how to create this super fun and easy Halloween Jack-o-lanterns.
Parental supervision is recommended.
You will need: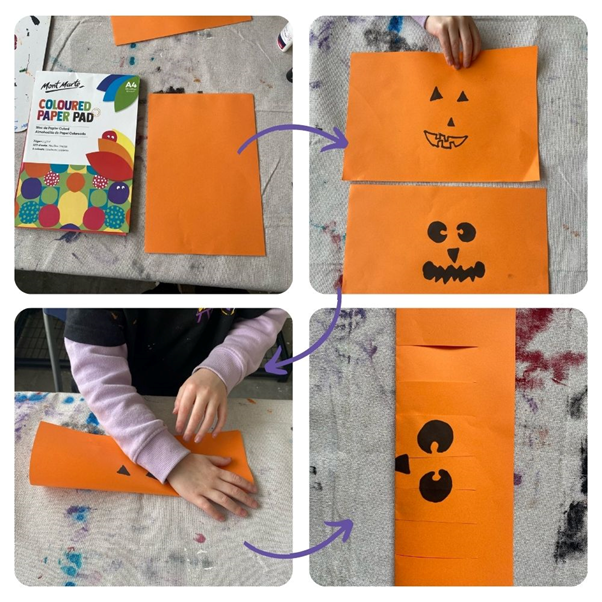 Take a piece of orange paper, and place it in a landscape format

In the middle of the sheet of paper, draw a face using a black marker or pen.

Flip the paper over so that the Jack-o-Lantern face is on the table and the back of the paper is facing you.

Now, take the top of the paper and fold it in half to meet the bottom of the sheet.

Taking some scissors, create cuts along the fold about 2 cm apart. Be sure to leave room at the top uncut. The cuts should end about half-way between the edge of the paper and the fold.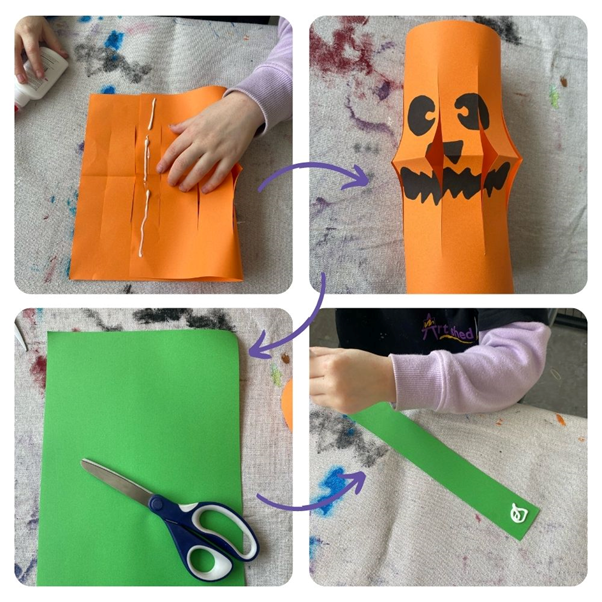 6. Unfold the sheet of paper, opening it up fully, placing the face downwards on the table and the back of the paper facing you.
7. Gently fold the left edge of the sheet into the middle, being careful not to press down on the paper.
8. Apply PVA glue to the left edge, and fold the right edge of the paper to meet the glued edge. This should form a tube.
9. Allow the glue to dry
10. Taking a piece of green paper and scissors, cut a long strip.
11. Apply PVA glue to both ends of the strip
12. Place each end of the strip at the top of the Jack-o-lantern to create the handle and allow the glue to dry.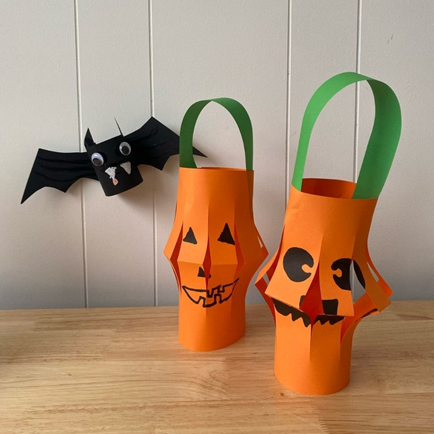 Don't forget to show us your DIY Jack-o-lanterns by tagging us on Instagram @artshedonline for your chance to be featured!
Want more Halloween DIY projects? Why not try creating your very own creepy spiders or spooky bats.
Got questions? Send us an email at customerservice@artshedonline.com.au and our friendly team of artists will do their best to assist you.
Happy creating, and have a spooky Halloween!
---
Leave a comment