---
Halloween DIY: How to make creepy Spiders!
Author: Dana McGorlick-Appelman Date Posted:7 October 2021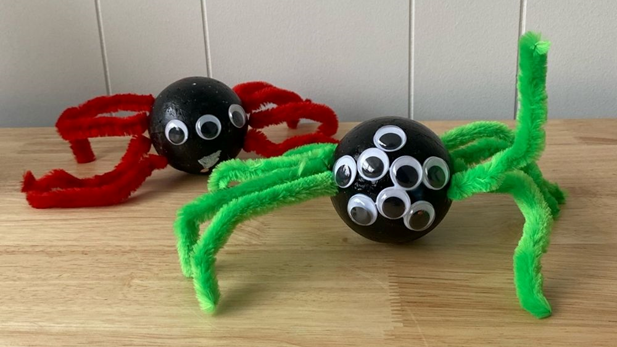 Are you looking for a super spooky Halloween decoration or a fun Lockdown arts and crafts activity for kids?
Why not try creating these Creepy Spider Decorations?
Art Shed's chief Kids Art Tester Freyja loved creating these Halloween decorations and wanted to show other kids how to create these super creepy spiders with just a few supplies!
Keep reading to discover how to create these super fun Halloween Bats.
Parental supervision is recommended.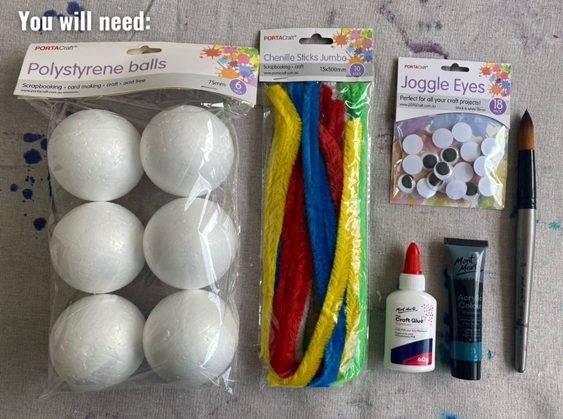 You will need: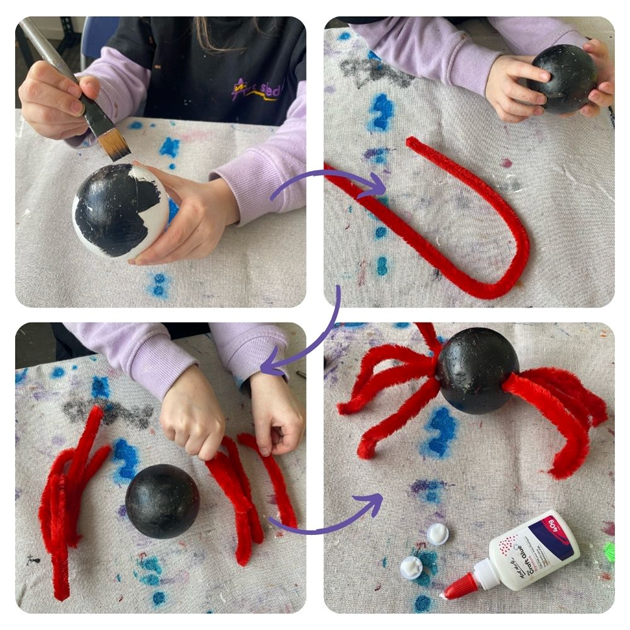 Tutorial
Set up your workspace with your drop sheet and all your materials at the ready.

Taking one of the Polystyrene balls, dip your paint brush in the black acrylic paint, and cover the ball with the paint. This part can get messy, so feel free to use gloves for this bit to stop the paint from getting on your hands.

Allow the paint to fully dry on your polystyrene ball. You can add more layers of paint if you like.

Take out one jumbo chenille stick, and using scissors, cut the stick into 4 even pieces.

Take another jumbo chenille stick and cut it into another 4 even pieces. You should now have 8 smaller chenille sticks.

Take the chenille sticks and push one end of the stick into the polystyrene ball, repeating the process for each stick. This will be the spiders legs!

Taking PVA glue and the joggle eyes, add glue to the back of each eye and press it onto the polystyrene ball. You can add as many or as little eyes as you like for an extra spooky touch!

Optional: You can also use a marker or paint to add fangs and details.

Voila! Your spider is now ready to spook your friends and family. How will you display your creepy spider?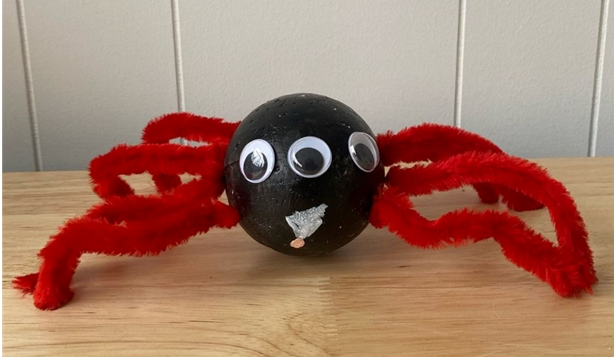 Don't forget to show us your DIY Spiders by tagging us on Instagram @artshedonline for your chance to be featured!
Got questions? Send us an email at customerservice@artshedonline.com.au and our friendly team of artists will do their best to assist you.
Happy creating, and have a spooky Halloween!
---
Leave a comment