---
Create simple yet stunning textural art for your home!
Author: Tessa Date Posted:3 February 2023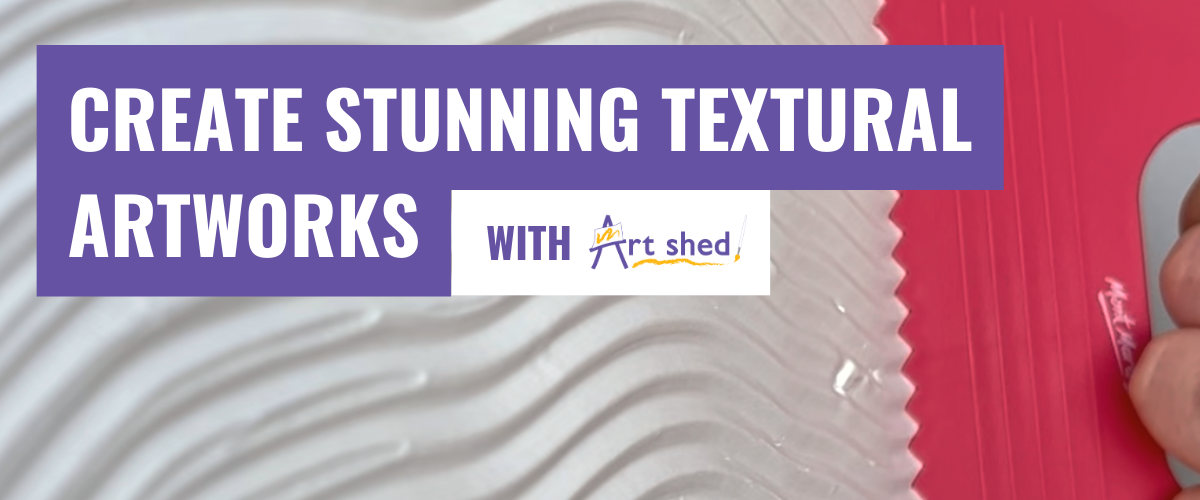 Sometimes the simplest things really are the most satisfying. Just like these beautiful textural artworks - they are sculptural, simple and extremely satisfying to create. If you've seen these types of structural paintings around before and wondered how they were made, then look no further!! We're going to show you really how it easy it is to create some seriously luxe looking artwork for less!!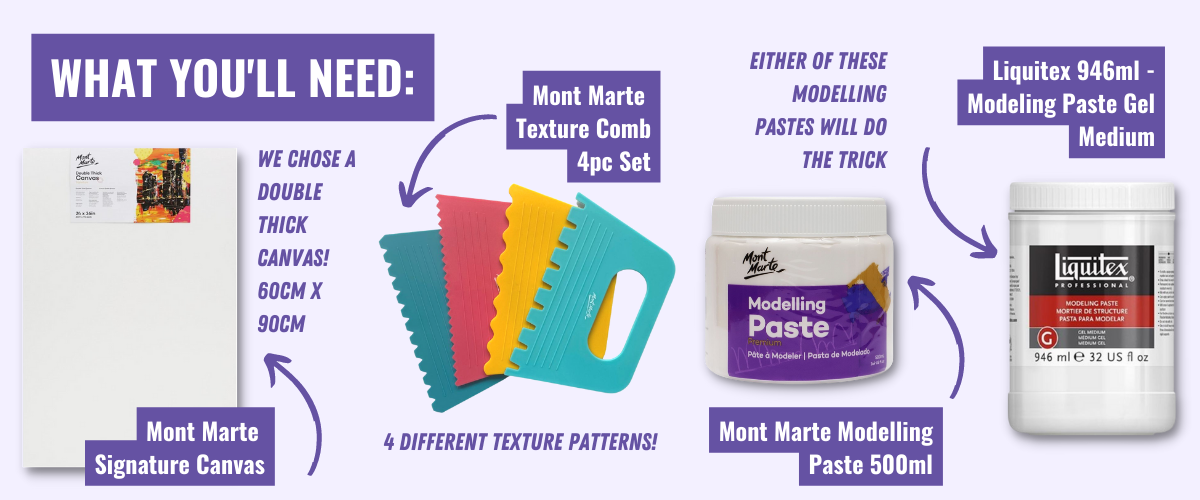 To create this luxe artwork:
We chose to create this artwork on a double thick canvas but you could easily experiment with wooden boards, canvas panels or even on a skateboards!! Because modelling paste is quite thick and heavy, it's a good idea to stick to a study surface. If using canvas, opt for double thick and add the wooden wedges to keep the canvas surface tight.

We then applied a nice thick layer of modelling paste; use gloves!! We have a great range of different types of modelling paste here at Art Shed, so you're bound to find something that works for you. Then we nabbed the NEW 4 pack of texture combs from Mont Marte. These are so amazing, they have a great handle on each comb and a variety of different patterns they create.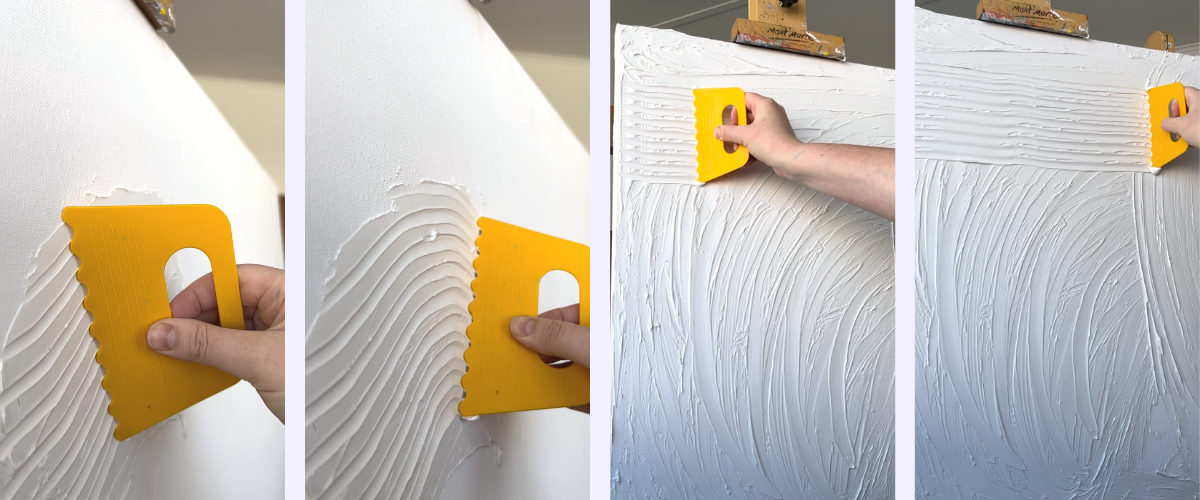 Get creative with creating patterns, making sure your texture comb is clean in between each drag as the modelling paste builds up. You can apply different levels of pressure or drag as you play with moving the medium across the surface of the canvas.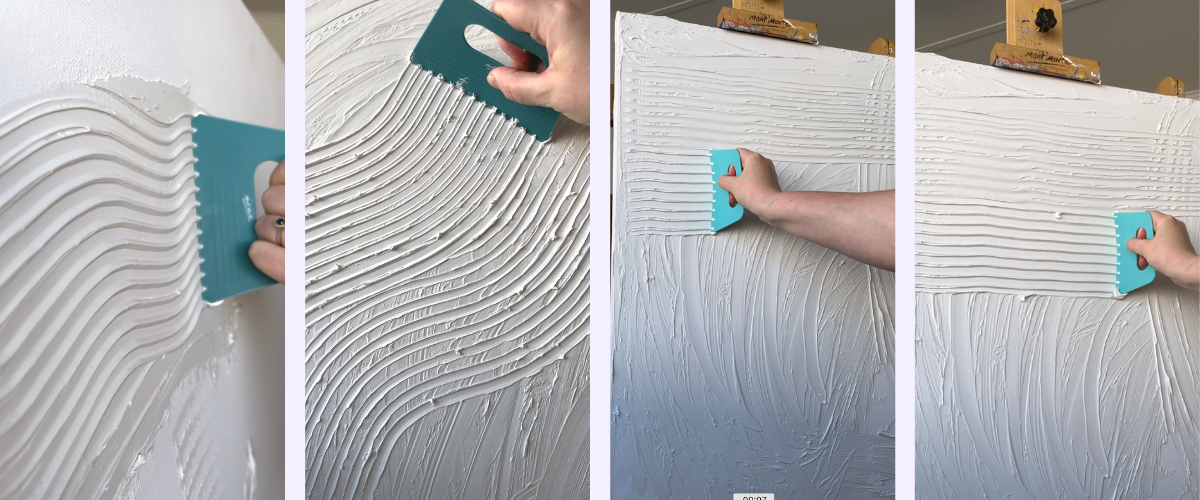 You can create big sweeping organic motions, or stick to straight orderly texture. The choice is truly yours!! Modelling paste is so great for holding shapes and structure. The differences between the two modelling pastes we've chosen are pretty big, but both are great for different outcomes.
Mont Marte Modelling Paste 500ml dries super white and has almost a plastic like finish. This is really good for achieving and almost glossy finish. The Liquitex 946ml - Modeling Paste Gel Medium dries with a much more chalky and gritty finish. It looks like real plaster! It has more of a neutral off white coloured finish.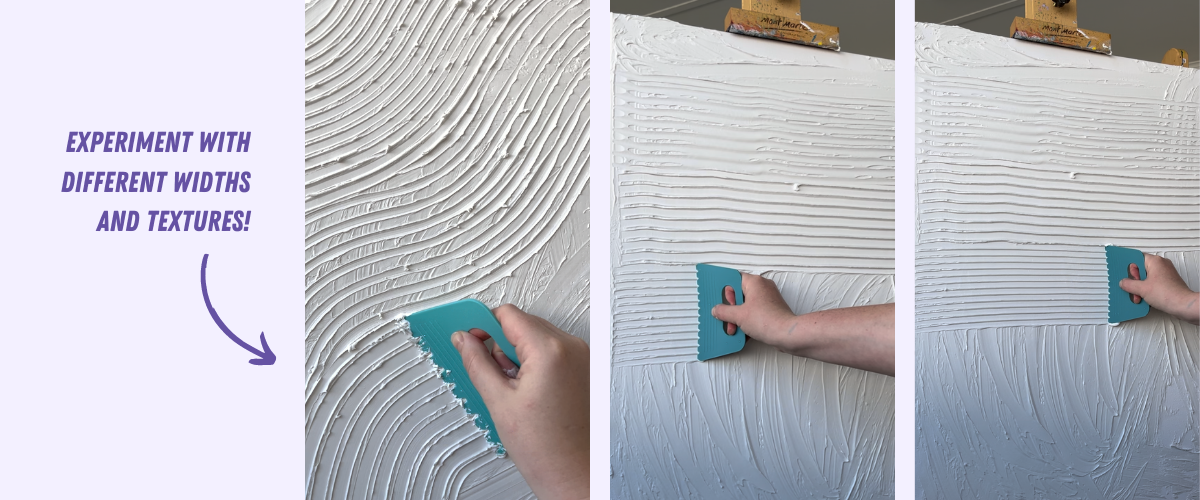 You can overlap patterns to create visual interest in your piece. Once you are happy with the final design, allow the modelling paste to dry before painting over it. If you don't wait for the modelling paste to dry before painting, it can sometimes crack. Unless that's what you're going for, it's not going to be ideal.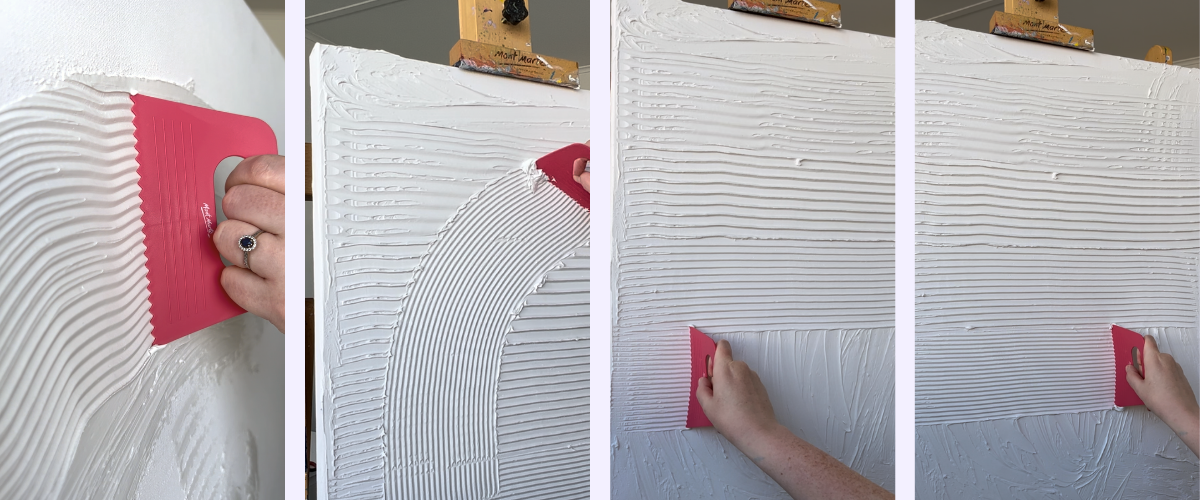 Another great tool to use when working with modelling paste is a palette knife! They are great for applying thick, smooth, buttery lashings of modelling paste and building up great form and texture. As always, make sure you clean everything thoroughly as soon as you have finished. Modelling paste dries hard and is extremely tricky to clean up once it's dried.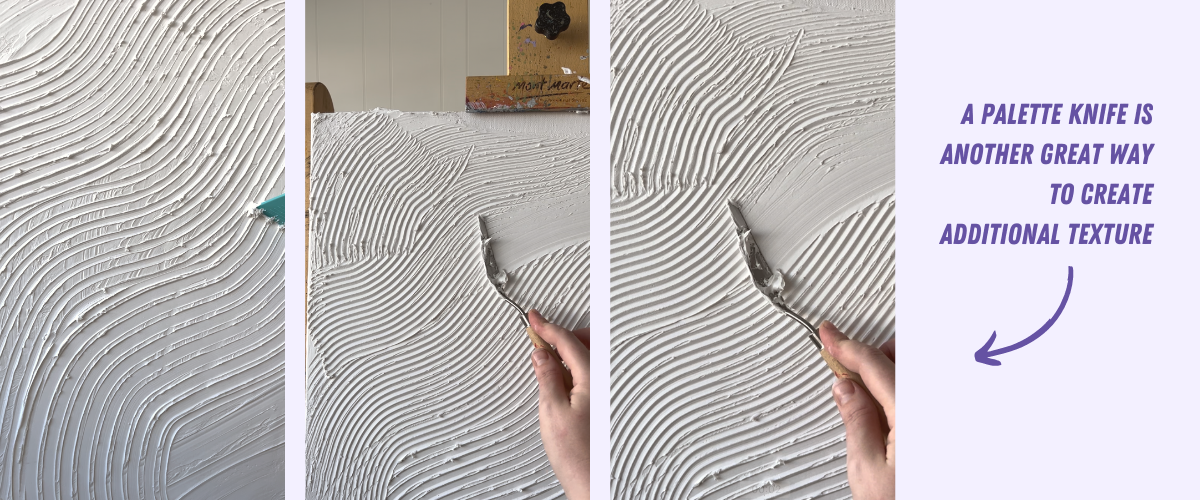 We loved playing with the Mont Marte Texture Comb Set 4pc and we hope you do! They are such great value for money and will provide endless hours of satisfying art creation! We hope you find this blog helpful and get stuck in to creating some textural art!! As always stay creative and don't forget to tag us @artshedonline
---
Leave a comment