---
Modelling Paste vs Impasto
Author: Tessa Date Posted:20 March 2023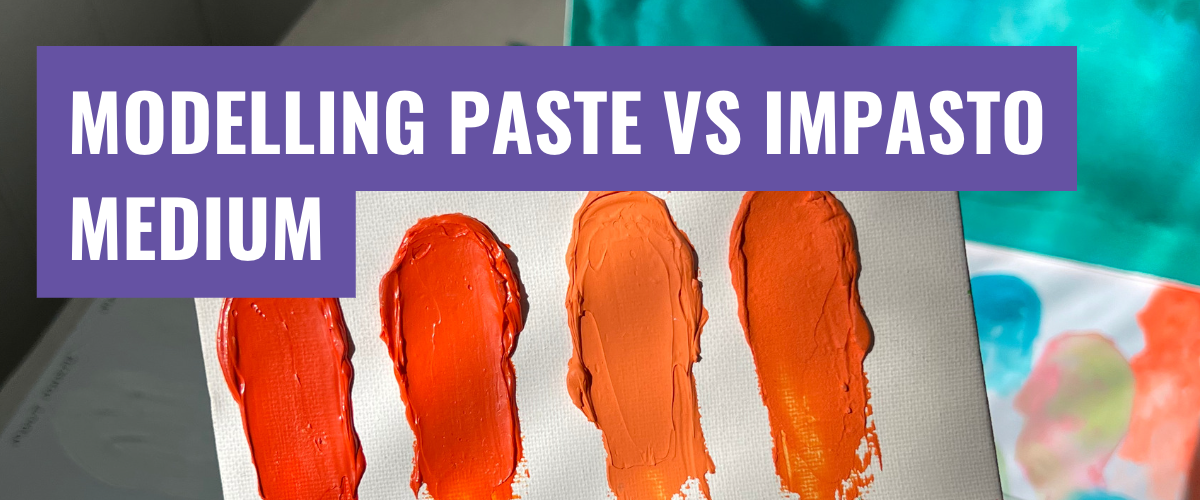 So you're looking to add extra depth and dimension to your work but you're not sure where to start?
Then words like "impasto" get thrown around and you start to get really confused. But don't worry!! We're here to help. Let's start with a little etymology, eh? The word "impasto" originates from Italy, where it means "dough" or "mixture" and is related to the verb impastare meaning "to knead" or "to paste."
Traditionally, oil paint was used to create these thick textured impasto effects due to it's consistency and slow drying time. Acrylic can also be used by adding heavy body mediums and gels. There are many different reasons for adding the impasto technique to your work. It can add expressiveness, where the viewer can see the speed and strength at which you applied the paint, it gives you control over the way the light is reflected and seen in your pieces and can take your work from flat to sculptural in moments.
Now let's get stuck into the different ways you can achieve an impasto effect with alllllllllll the different mediums!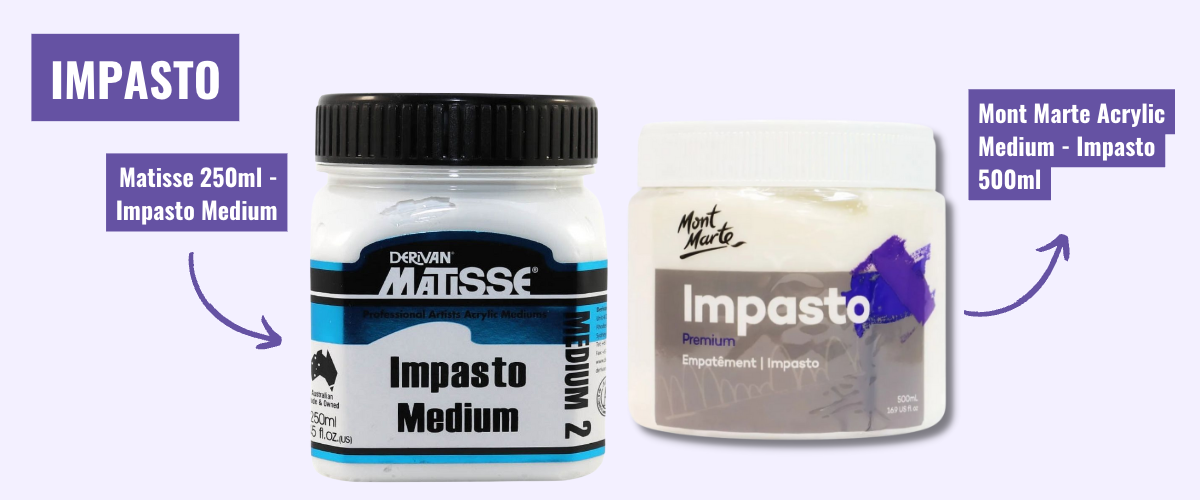 Impasto
Impasto is the perfect medium to add to your existing acrylic paint collection if you're looking to add that extra body and dimension to your work. Impasto will not change the effect of the final colour and dries clear. You can use impasto on it's own and then paint over it later it you don't want to mix it in to your acrylics. Some great impasto mediums we stock here are:
In the image below, we added the Mont Marte Impasto to the Mont Marte Dimension Acrylic. You can see here how well it holds the shape! The colour is almost completely unaffected by the impasto being added to the acrylic.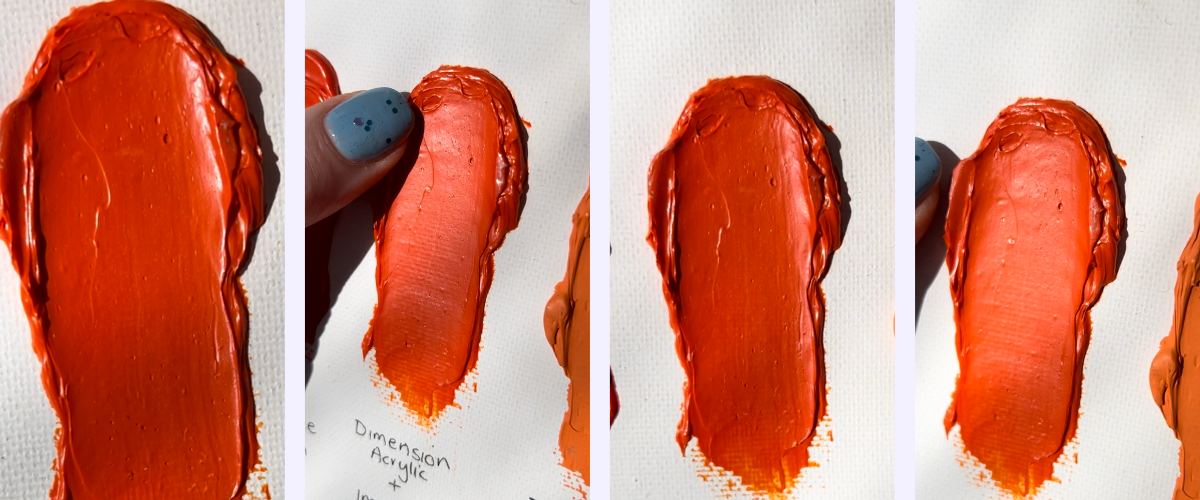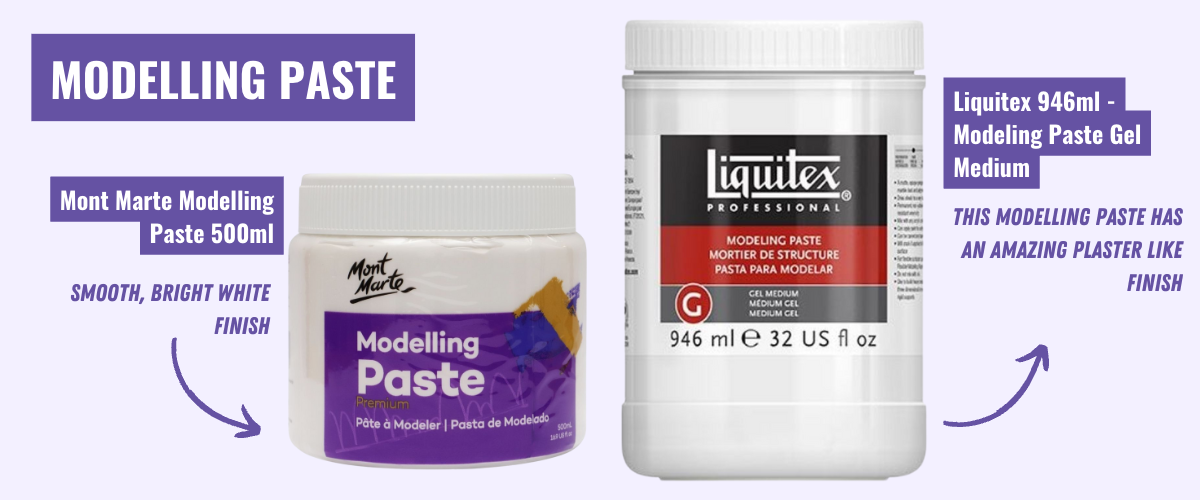 Modelling Paste
Next on our textural journey is Modelling Paste! Unlike impasto, modelling paste dries white. Therefore, when you are adding it to your acrylics it will lighten the colours. Modelling paste can be quite heavy, so make sure the surface you are working on can handle that extra body. Wooden boards are a great surface to apply modelling paste to, you can then paint over the top once the paste has dried or even a strong double thick canvas can handle an extra bit of weight. Modelling paste is ideal for creating beautiful thick sculptural elements to your work. Our top picks?
You can see here the modelling paste has tinted the acrylic paint and reduced the gloss finish of the paint to a matte finish.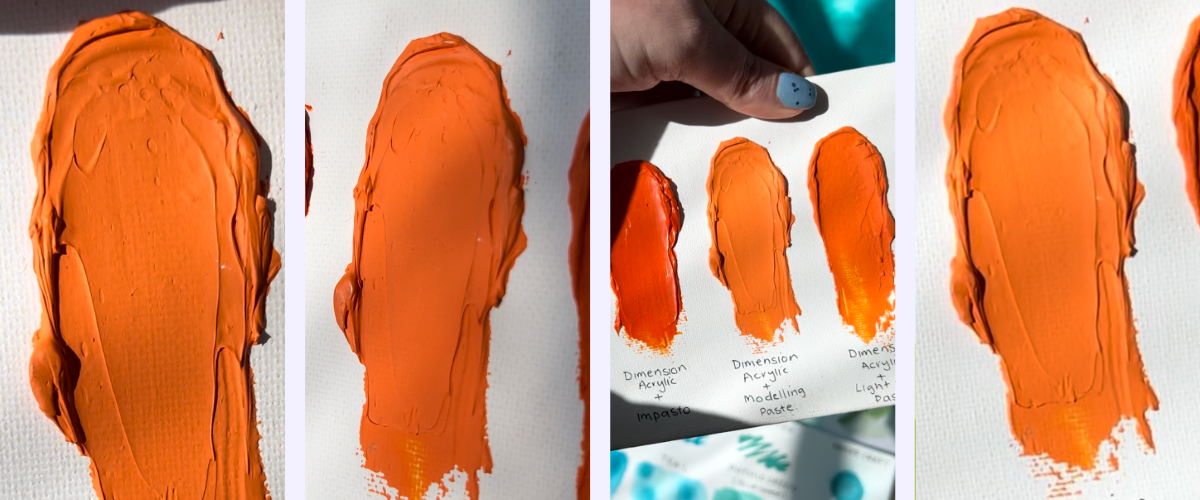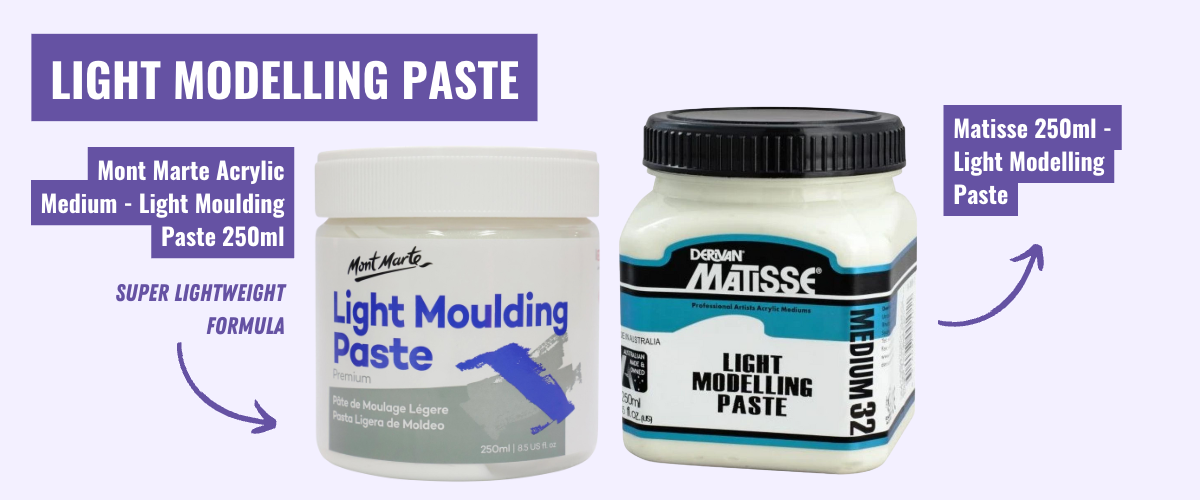 Light Modelling Paste
Next up is Light Modelling Paste, it's just like regular modelling paste only... you guessed it, much lighter! This means it won't weigh your canvas down as much if you want to build up beautiful textural peaks in your work, but still be able to lift your artwork up onto the wall. It also won't put all that extra pressure on the hanging hooks in the back of your canvas! All in all, this stuff is great if you like loads of texture without the weight. Our faves?
Light modelling paste also dries white, so as you can see, again it has tinted the acrylic paint and reduced the gloss finish of the paint to a matte finish. Light modelling paste also has a slightly grittier texture.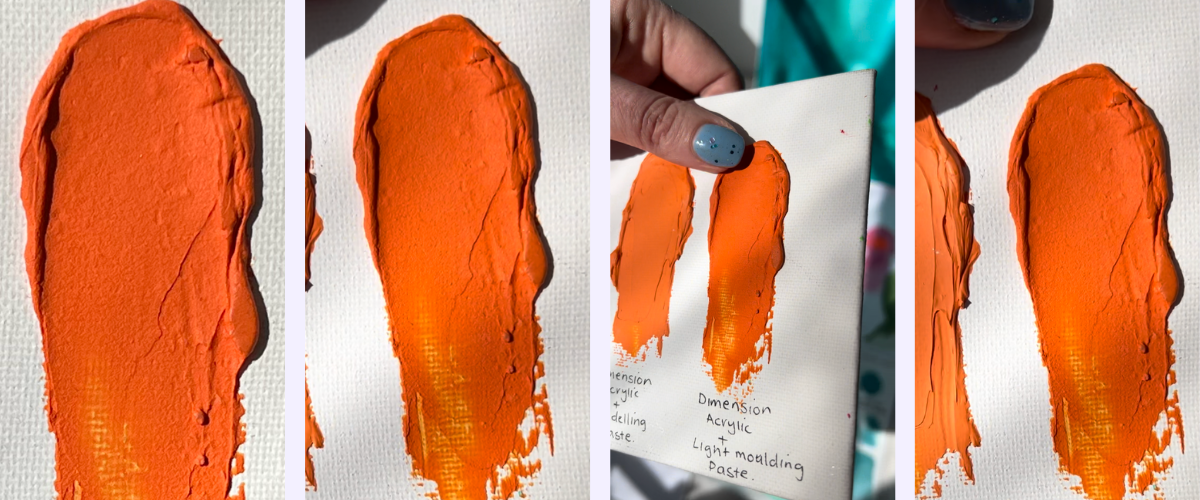 And here are some of the different mediums shown without any paint added!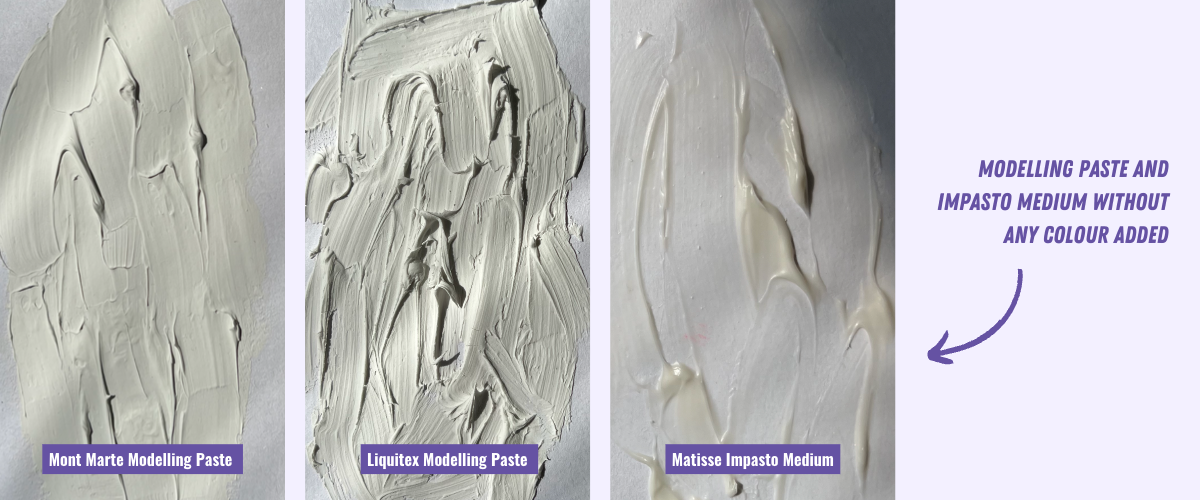 We hope this helped you understand a little bit more about the differences between impasto and modelling paste! As always stay creative and don't forget to follow us on Instagram @artshedonline to see all the arty projects we get up to!
---
Leave a comment