---
20 ways to use POSCA paint markers
Author: Dana McGorlick-Appelman Date Posted:23 December 2021
Posca markers are the marker of choice for so many artists, students and designers, and for good reason!
The free-flowing lucid ink is a water-based formula that's quick-drying and waterproof and can write with ease on virtually any surface. Its ink is permanent on porous surfaces and removable on smooth surfaces such as glass, metal or plastic. Whilst its ink is dense and vibrant, it does not bleed through paper.
Posca Paint Marker Pen features:
A unique valve mechanism that guarantees a perfect seal for the marker and conserves the paint over time

Rich, pigmented ink

A sealed cap that easily identifies the colour of the marker

Water-soluble, so water can be added while the ink is drying to create a range of effects, such as gradients

Mixable colours:

As long as the paint is wet, colours can be mixed on the work surface by blurring with the tip or a brush to create infinite gradations of colour. If the tip is stained, just clean it and re-prime the marker to restore the initial colour.

Layerable: As the ink is opaque, dense and fast drying, posca pens are great for layering colours without smudging.

Can be used on wood, glass, fabric, leather, ceramic, paper, plastic, metals, rocks and more!
How to use a posca marker pen
Start by shaking the marker up and down with the cap still on. You should be able to hear a ball moving around inside the marker, this means that the paint inside is being mixed.

Take off the cap and press the tip of the marker down a few times onto a spare piece of paper to fill the tip with paint. You can test the flow of the marker on the spare paper, if it's a smooth line, the posca is ready to use!

If the paint stops flowing as smoothly while using your marker, you can re-shake the marker, just make sure to put the cap back on first!

If you want to clean the tip of your maker, you can rinse it under running water, and if it gets too dry, you can leave it to soak overnight.

If your tip gets damaged

:

One of the best features of Posca markers is that they boast reversible or replaceable tips, meaning that if it gets damaged, you don't need to toss the entire marker.


Reversible tips: PC-3M and PC-5M




Replaceable tips: PC-1MC, PC-3M, PC-5M, PC-7M, PC-8K, PC-17K.
How to store Posca markers
You can keep posca paint markers in any position, so long as the cap is firmly applied after use, however brush-tip posca pens should ideally be kept horizontal.
Posca Colours and Sets
Uni Ball Posca Paint Pens 1.3mm PC3M 8 Pack - Assorted Colours
This Uni-Ball Posca Paint Pens set features 8 pens with a Fine 1.3mm Bullet Tip and are loaded with highly-pigmented lightfast ink. The colours included in the set are White, Yellow, Pink, Red, Blue, Light Blue, Green & Black.
This Uni-Ball Posca Paint Pens Metallic set features 8 pens with a Medium 2.5mm Bullet Tip and are loaded with highly-pigmented lightfast ink. The colours included in the set are

Metallic Violet, Metallic Pink, Metallic Red, Metallic Green, Metallic Blue, Bronze, Silver and Gold.
This Uni-Ball Posca Paint Pens set features 8 pens with a Medium 2.5 mm Bullet Tip and are loaded with highly-pigmented lightfast ink. The colours included in the set are

w

hite, sunshine yellow, apricot, light pink, coral pink, lavender, light blue, and aqua green.
This Uni-Ball Posca Paint Pens set features 8 Glitter pens with a Fine 1.3mm Bullet Tip and are loaded with highly-pigmented lightfast ink. The colours included in the set are

Glitter Blue, Glitter Light Blue, Glitter Yellow, Glitter Green, Glitter Pink, Glitter Violet, Glitter Orange, Glitter Red.
20 ways to use Posca Paint markers
1. Canvas art
The dense, opaque ink in Posca markers creates stunning results on canvas.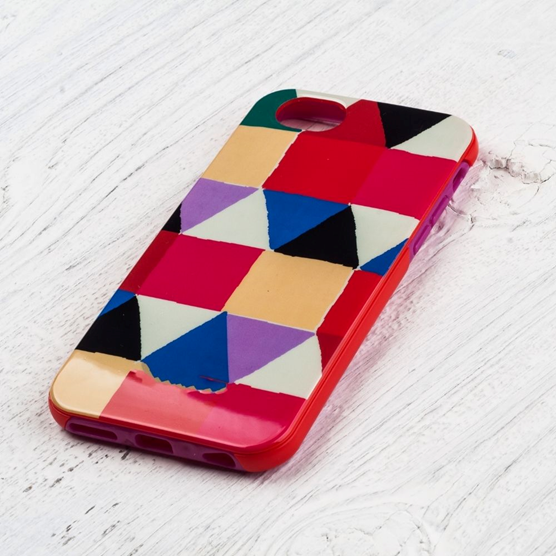 2. DIY phone case
Because who needs a plain phone case when you can customise your own?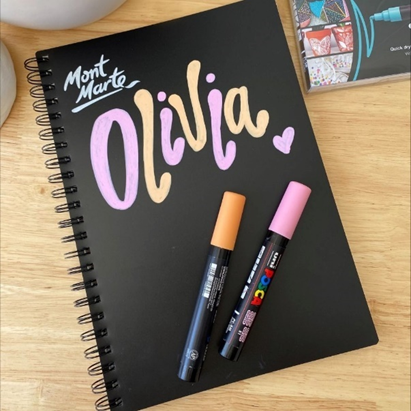 3. Personalised notebook cover
Make your notebooks yours with Posca. These pens work great on a variety of notebook covers, perfect for back-to-school season!
4. Pet Rocks
Posca's work super well on rocks, and their chunky nib size options makes them great for kids.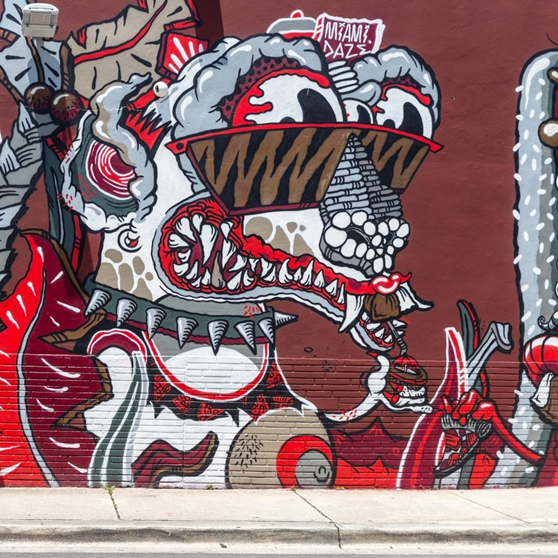 5. Create a Street Art mural
Posca's are loved by many street art and graffiti artists for their high pigment load and ability to render smooth lines and details.
6. DIY skateboard design
Posca's work incredibly well for DIY skateboard designs. Almost any design can be drawn onto a blank skateboard deck like this one by Jasart.
7. Bullet Journaling
Bullet Journaling is a creative and fun way of planning your life. Unlike a traditional month to month or daily planner, bullet journaling is unique to the author and can be customised to your unique life and needs. Posca's are a great addition to your bullet journaling routine.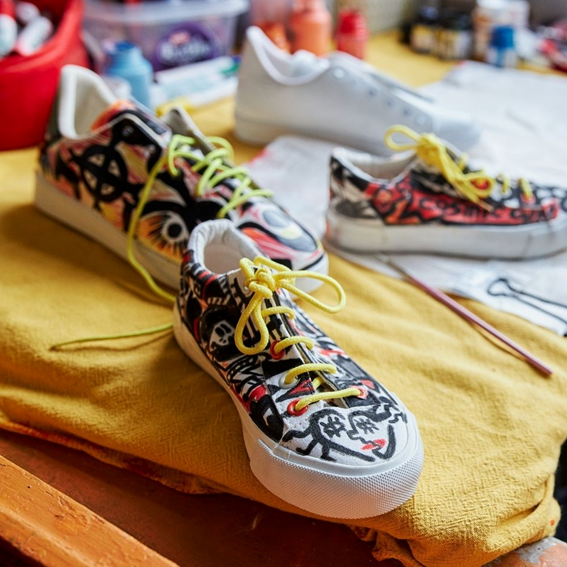 8. Customise your shoes
Posca markers work on both canvas and leather, meaning you can customise your shoes with the extensive colour range and show off your unique sense of style.
9. Customised leather jacket
Posca's work on a variety of surfaces, including leather. Try jazzing up the back of an old leather jacket using a medium posca nib size.
10. Collage art
Mixed Media and collage art is such as fun and varied process, and Posca paint markers make a great addition to this. Try adding lines, drawings and lettering to your collage pieces with the broad colour range.
11. Decorate a ceramic pot
Posca paint markers also work super well on ceramics. If you have an old ceramic pot that needs a lil something, try using a medium to thick nibbed posca to add unique and colourful designs.
12. Customise a glass vase
Posca markers also work on glass, meaning you can transform old glass jars and vases into something more your style.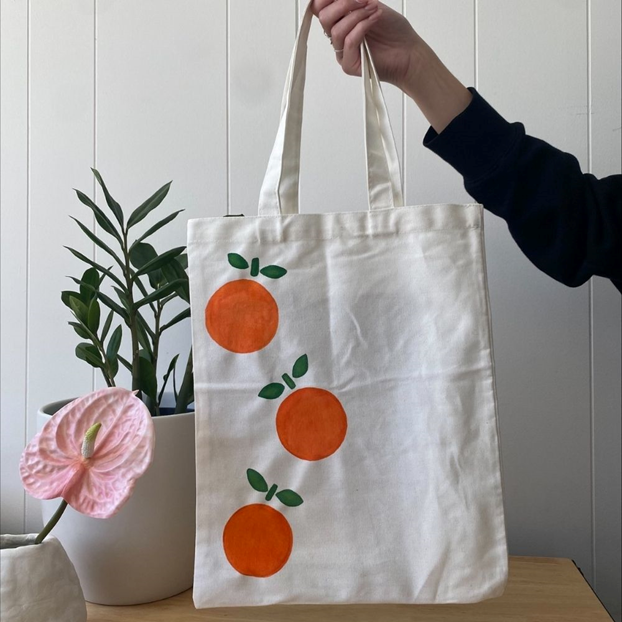 13. DIY tote bag design
Tote bags are not only an extremely practical accessory, but they're a great way to show off your personality and creative flair! Grab a cotton tote and some coloured posca's and get creating.
14. Hand lettering
Practice your hand lettering skills with the wide range of nib sizes.
15. Upcycle wooden furniture
Got an old bookshelf that could use a re-fresh? Posca pens also work on wood, meaning you can transform old drab furniture into something funky and unique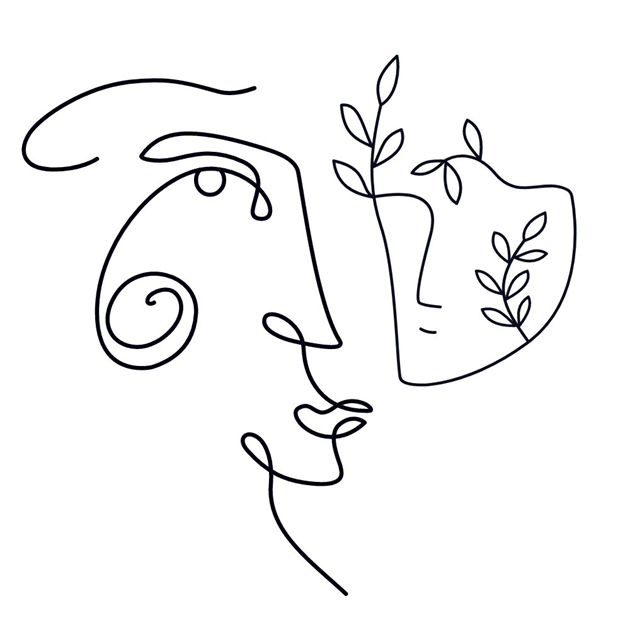 16. Create a line drawing
Posca's are fantastic for drawers and designers alike for their smooth flow and clean lines. Why not try creating a continuous line drawing in a colour of your choosing?
17. Customise a pencil case
Posca's are a fantastic back to school item for a variety of reasons, however, kids will love them for decorating and customising their pencil case.
18. Labelling your belongings
Markers like Posca's are a super handy household item, and work great for labelling your belongings.
19. Creating signs
Because Posca Pens work on a range of surfaces, they are particularly useful for signwriting. Think shop windows (its non-permanent on glass, making it easy to remove), posters, cardboard, and more
20. Making cards
There's something so sweet and sentimental about receiving a homemade card. Posca's are great for designing your own hand-drawn cards, perfect for Christmas and birthdays.
Don't forget to show us your Posca creation by tagging us on Instagram @artshedonline for your chance to be featured!
Got questions? Send us an email at customerservice@artshedonline.com.au and our friendly team of artists will do their best to assist you.
Happy creating!
---
Leave a comment