---
A Guide to Pinata Alcohol Inks
Author: Dana McGorlick-Appelman Date Posted:6 May 2021
Alcohol inks, like the name suggests, are an alcohol-based ink that is translucent, fast-drying and that can be used on various non-porous surfaces. They are available in a variety of colours and finishes and are great for creating incredible fluid forms. With a variety of techniques and tools, both stunning abstract artworks and realistic renditions of a variety of subjects can be achieved!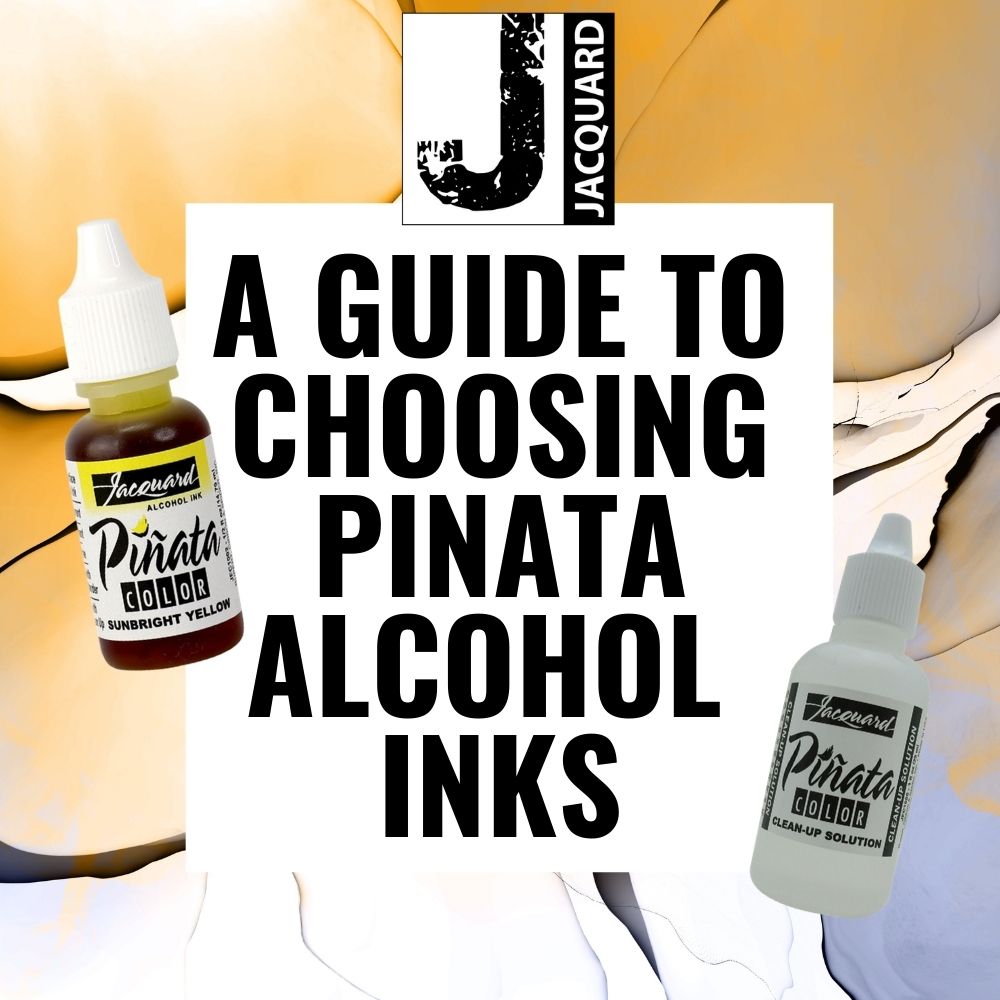 Alcohol inks
Pinata Colours are a heavily saturated, vibrant and fast-drying, acid-free alcohol ink for application on a variety of surfaces including non-porous surfaces, such as glass, metal, plastics and ceramics.
These inks are indelible and not affected by water once dry. Pinata alcohol inks are cleaned up with alcohol and re-wet themselves which in turn allows the artist to create unique fluid effects.
Pinata Inks are Dye-based and are highly transparent. The outstanding adhesive properties of this ink teamed up with their extremely lightfast dyes used in each colour make it the ideal choice for fluid art techniques on non-porous surfaces.
Pinata Inks can be used on Yupo paper, glass, metal, plastic, ceramic, vinyl, stone, with epoxy resin, wood, foil, fibreglass, polymer clay and more!
Claro Extender
Jacquard Pinata Alcohol Ink Clear Extender is specially formulated to use in conjunction with Pinata Alcohol Inks to improve flow and extend colours.
Formulated for use with Pinata Alcohol Inks

Improves flow of inks and extends colours
Clean up solution
Jacquard Pinata Alcohol Ink Clean Up Solution is made for cleaning surfaces prior to painting, or cleaning brushes after painting.
Got questions? Send us an email at customerservice@artshedonline.com.au and our friendly team of artists will do their best to support you!
Show us your Alcohol Ink creation by tagging us on Instagram @artshedonline
Happy creating!
---
Leave a comment