---
4 Tips for Choosing and Using Watercolour Paper


4 Useful Tips and Tricks for Choosing and Using Watercolour Paper


In this blog post we go over some useful pieces of information to help you when it comes to selecting watercolour paper, and using watercolour paper. When used correctly watercolour paper is a fantastic painting support for creating artwork with.
Loose Paper vs Pad vs Block vs Board.
Loose Paper is available in sheets or in rolls that the artist cuts (or tears with a rule) to size.
Pads are either spiral bound or glued along one edge with a card cover. The cover is often emblazoned with the manufacturer's branding and should also inform the buyer of the specification of the paper.
A block is glued around all four edges with a small section left unglued, usually in one corner. Once the painting on the top sheet has been completed, the artist inserts a blade in to the unglued part and slides the blade around all four sides, revealing a fresh sheet underneath.
Boards are Watercolour Paper fixed to a bit of card. There is no need to stretch the boards, but they also cannot take as much water as a stretched sheet as the board itself can swell.
How to choose the right GSM for the job.
Watercolour paper is measured by the weight of 500 sheets of paper at Imperial size (20"x30"). The basic premise is the bigger the number, the thicker the paper. A 90lb (190gsm- Metric) paper is quite flimsy, akin to the thickness of two sheets of photocopy paper. 140lb (300gsm) is a medium thickness suited to general purpose usage and 300lb (638gsm) is as thick as cardboard.
If you plan on using a lot of water (washes) then aim for thicker paper.
Whatever paper you choose, use the heaviest sheet you can afford, for the simple reason that it will be more robust and less likely to be bent in long term storage.

The differences between Hot and Cold Press.
Watercolour paper traditionally comes in three surfaces: Hot Pressed (HP), Cold Pressed (CP) – which is also called NOT – and Rough.
Hot Pressed is the smoothest variety and is made with heat as the name suggests (think of an Ironed surface)
Next comes Cold Pressed, a medium texture.
Rough is the roughest texture.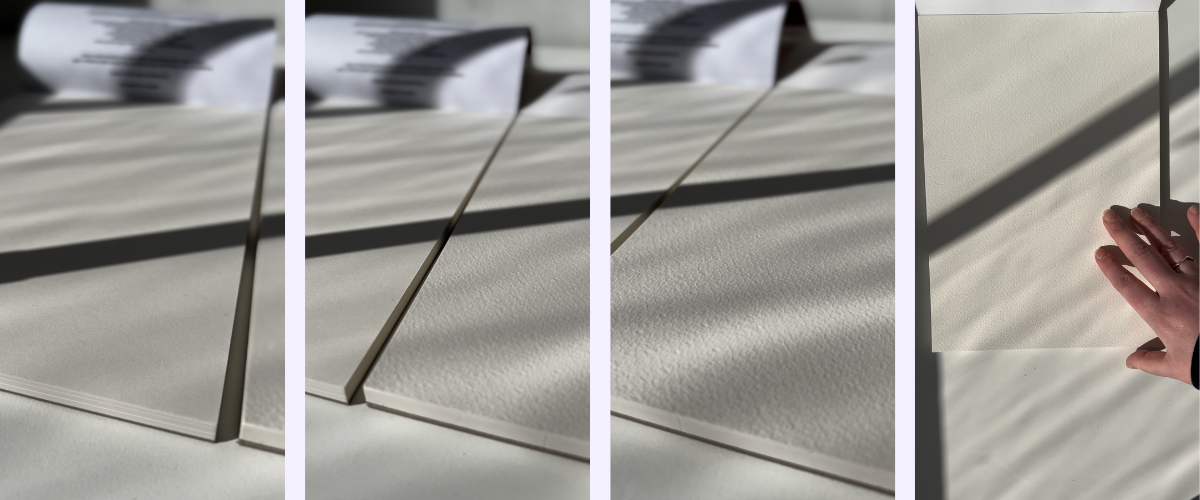 Working on Dry, Wet or Partly Wet Paper.
If you intend to use a lot of water in your water colour painting, then it is important to stretch your paper before starting to avoid cockling / warping - this is where the sheet wrinkles and forms ridges that are almost impossible to remove when substantial amounts of water are used. If you are working on heavyweight paper and do not intend using large washes or you are using gouache or acrylic then you do not have to stretch the paper, however the benefit of stretching your paper is the freedom to use as much water as you want, when you want.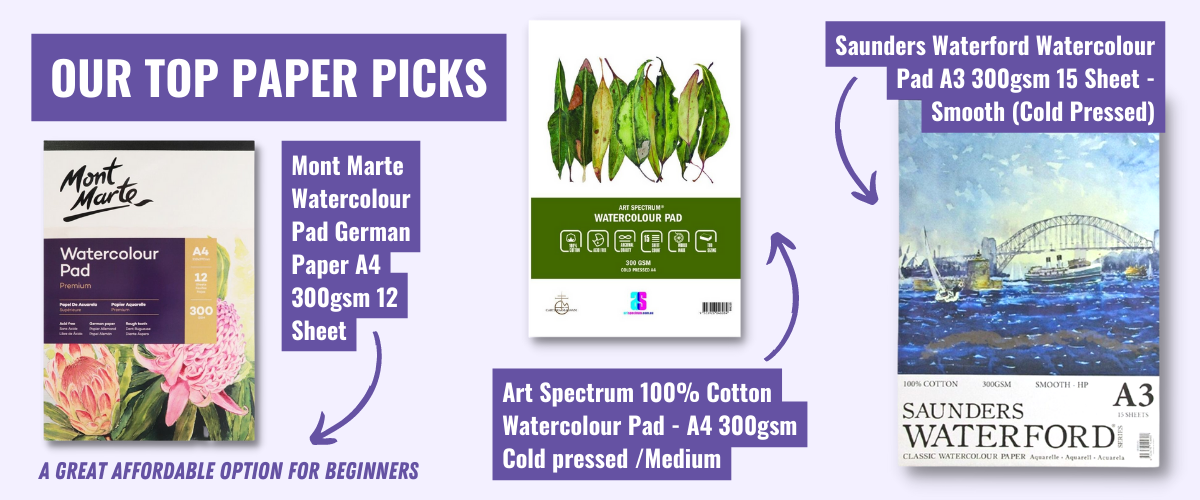 Here are some of our top picks for watercolour paper pads:

Coming up in our next post we will show you how to stretch water colour paper!
---
Leave a comment