How to Create Fluid Art and Make Your Own Pouring Medium
Date Posted:15 January 2018

We demonstrate how to make your own budget friendly pouring medium and how to create fluid art
How to Create Fluid Art - and Make Your Own Pouring Medium
Fluid Art and Acrylic Paint Pouring is an interesting way of applying acrylic paint to canvas, it creates free-flowing nebulas of paint and colour - and can be really effective when done well.
We understand that not all Artists can afford to use the top quality archival mediums, such as Liquitex Pouring Medium or Atelier Pouring Medium to make their fluid art with - and many people seek alternative ways to create the same effect so they can experiment with fluid art, and hone their skills without it costing a fortune.
We are going to show you a recipe using Mont Marte Art Supply products to make your own pouring medium, and also examine a few basic tips for getting into fluid art painting.
How to Make Your Own Pouring Medium
Using 4 ingredients you can mix your own version of Pouring Medium to practice your pour with for a quarter of the price.
The ingredient you will need are listed below, and can be found on our website and will cost under $25
The mix is a combination of -
1 Part Mont Marte Acrylic Medium Gloss
3 Parts Mont Marte PVA Glue
1.5 Parts Water
And half a tube of Acrylic Retarder
In this example, 405mls of PVA, 135mls of Acrylic Gloss Medium, and 203mls of Coldwater has been used.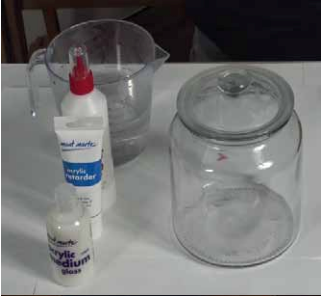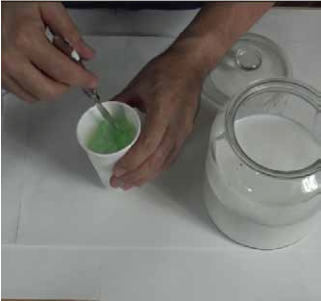 Once thoroughly mixed the liquid should be the consistency of pouring cream.
If you want to make a larger batch all you need to do is increase the quantities at the same ratios.
The mixture can be stored in an airtight container, make sure to remix is if you leave it overnight in the container in case elements have separated.
Mixing Paint and Pouring Medium
Prior to commencing a pour your will need to mix up your colours with the medium in cups or containers.
Using plastic cups, combine 1 part Paint, 2 Parts Pouring Medium and 1 part Water. Using a wooden stirrer to thoroughly combine all the elements until it is the consistency of pouring cream.
Creating your first pour
In this demonstrated pour, colours are mixed to suggest a galaxy or clouds. To create this style of pour, fill the plastic cups with small amounts of the paint previously mixed with pouring medium.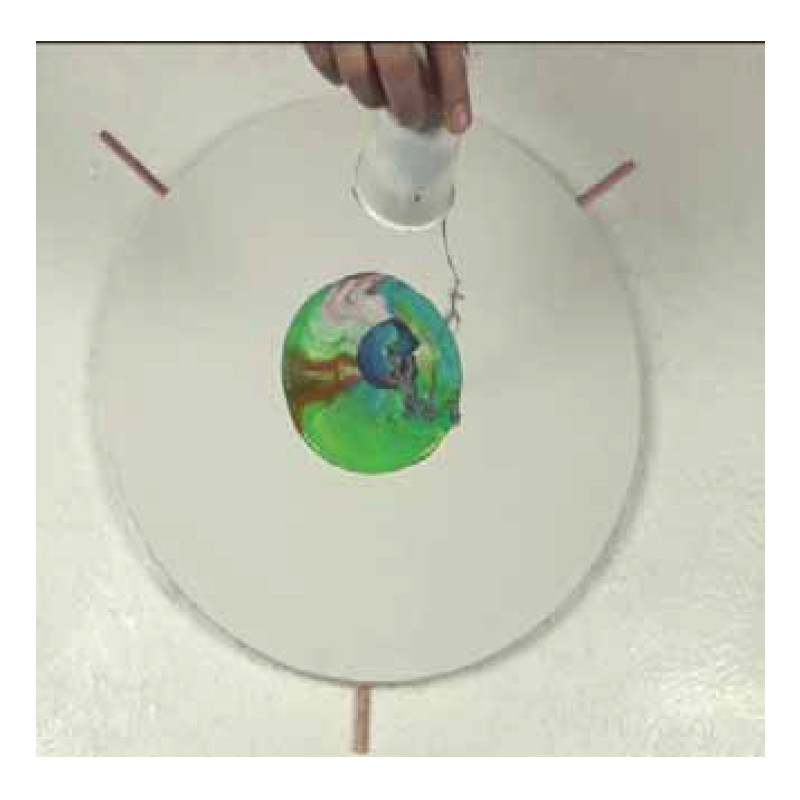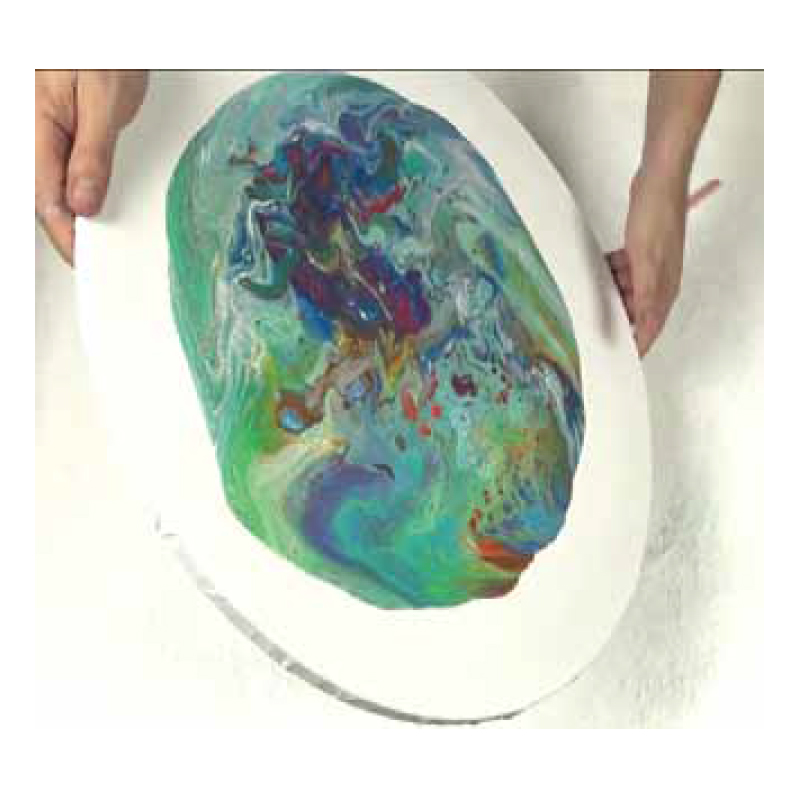 The order for colours is not that important but some nice results are achieved if you pour the colours into the cup in colour groups: for example warm colours and then cool colours
Once the pouring cup is filled. Hold the cup in your hand and lay the canvas face side down on top of the cup. Ensure the cup is relatively centralised. Hold the cup and the canvas tightly together and flip the canvas face side up. You can then gently lift the cup and release the paint. Manipulate the paint around by tilting the canvas until it is covered.
Watch Mont Marte Joe's video demonstration covering most of what is mentioned in this post.
Looking for round canvas? Click here to see our range of round, oval and heart-shaped art canvases
These are just some of the basics of fluid art, but we welcome you to add your own tips and comments below :)
---
Comments (4)
Thank you

By:

Sarah Fletcher

on 14 February 2018

I have been inspired by the idea of pouring paint but as a beginner I had no idea how to do it, so thank you so much!





Art Shed Online Response
Hi Sarah, Thank you for reading the post! We hope you got some value from it.
---
Well done.

By:

Carol

on 20 January 2018

Thanks for making the effort to create this video. Helps so much to see how it's done.





Art Shed Online Response
Thanks Carol!
---
Paint Pouring

By:

Julie Grono

on 20 January 2018

What would you estimate the cost of materials used in the paint pouring demonstration, for the completed artwork?





Art Shed Online Response
Hi Julie, its hard to give a very exact estimate as it will depend on the quality of acrylic paint you opt for. But for the paintings demonstrated in Joe's video I would guess it would come to about $25-$30 including canvas, pva glue, and acrylic paint.
---
Pouring video

By:

GLENN R. DRISCOLL

on 18 January 2018

Thank you Joe, I am an oil painter but after seeing this little video of yours I think a little play with acrylic and the pouring medi8um could be lots of fun. I must have a little play and experiment!! Thank you for sharing.......





Art Shed Online Response
Hey Glenn, Glad you liked the post! Joe's videos are great. Make sure you check out the Mont Marte Youtube channel it's really jam packed with great lessons.
---
Leave a comment