---
Author: Dana McGorlick-Appelman Date Posted:14 December 2021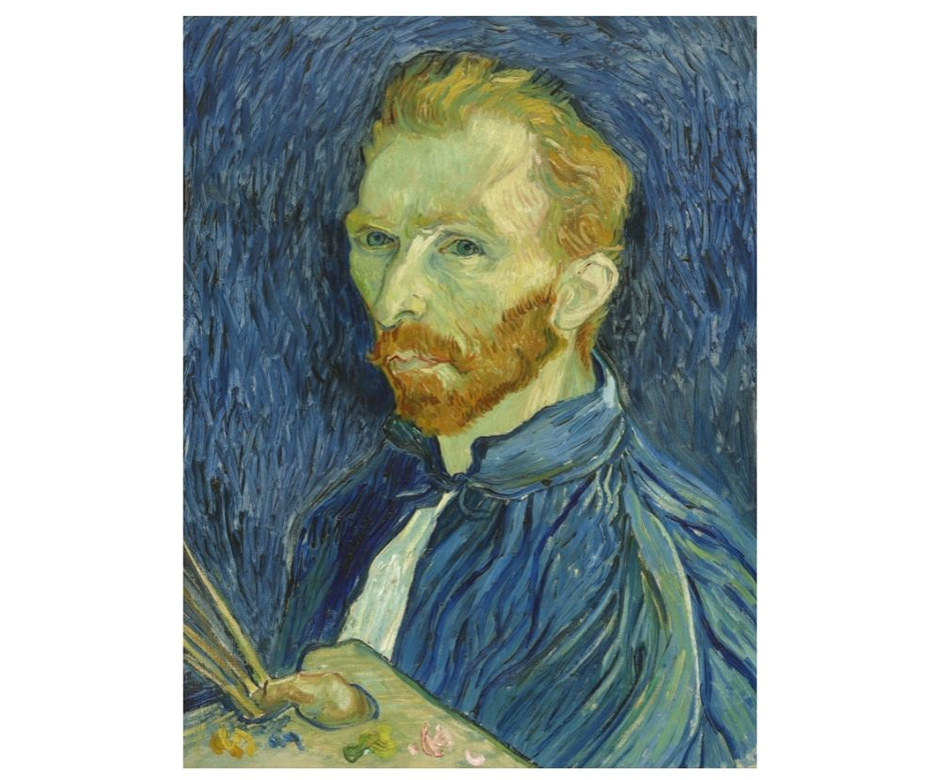 Vincent Willem Van Gogh is arguably one of the world's most prolific and well-known, self-taught artists.
About Van Gogh
Van Gogh was born on March 30th 1853 in Zundert, the Netherlands. At the age of 16, Van Gogh left school to begin working at an art dealership named Goupil et Cie, where he immersed himself in the commercial art world, selling original and reproduced works and organising exhibitions. In the six years he worked at the dealership, his interest in painting developed, being exposed to a variety of paintings from across Europe, in particular the work of realist painters of the Barbizon School.
After his time at Goupil et Cie, Vincent briefly turned to theological studies and missionary work. It was finally at the age of 27 that Van Gogh finally began his exploration of painting.
Over the span of 10 years, Van Gogh produced more than 2,000 works of art, roughly 930 of these being paintings, the others drawing and sketches.
His subjects largely include landscapes, still life's and portraits, popular in the art world at the time. His signature short brush strokes are reminiscent of his idols, the impressionists and post-impressionists such as Monet, Gauguin and Pissarro.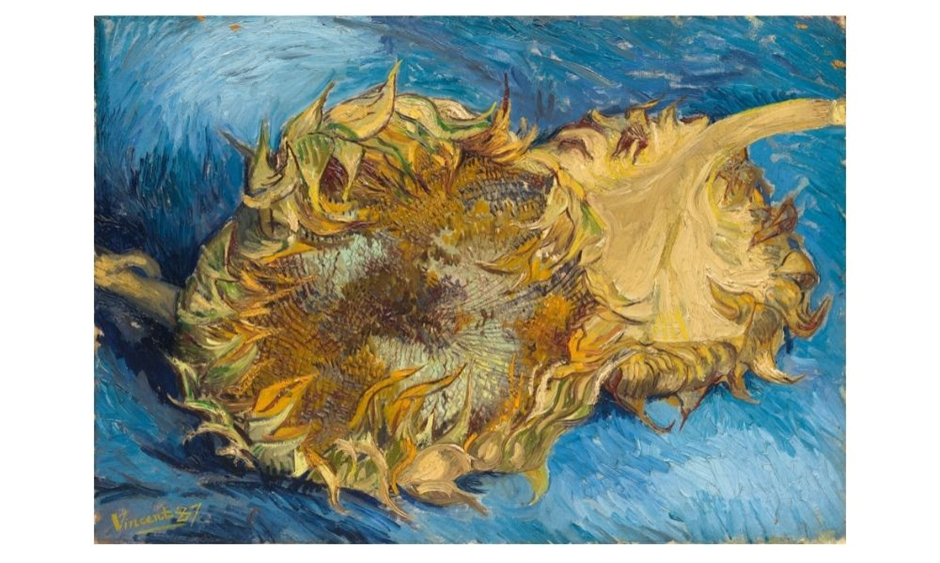 Van Gogh also created over 35 self-portraits as a way to practice painting people and capturing the essence and personality of the person. These self-portraits often depict Vincent with a strained expression that alludes to an impending mental breakdown and have become somewhat symbolic of the archetypal tortured artist.
Throughout his life, Van Gogh struggled with personal and romantic relationships, which subsequently lead to a decline in his mental health. He struggled with depression and was known to have an erratic personality.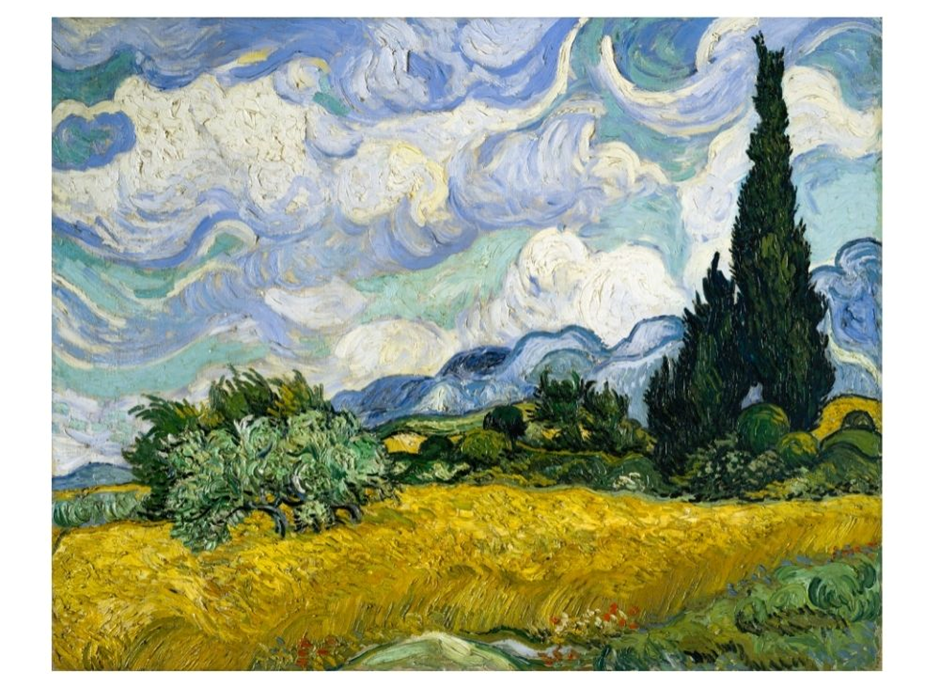 "Painters understand nature and love it, and teach us to see." - Vincent Van Gogh
Throughout his life, Van Gogh wrote many letters to his brother Theo, that provide insight into the mind of a creative genius.
"Always continue walking a lot and loving nature, for that's the real way to learn to understand art better and better," he wrote in 1874.
His style is now categorised as Post Impressionism, a term for works that reflect the emotional response of the artist to the world through symbolism and bold colour.
Over the years, his style became more passionate, symbolic, intense and bold, which was rather revolutionary for the time.
Van Gogh once wrote that he was "very sensitive to colour and its particular language, its effects of complementaries, contrasts, harmony."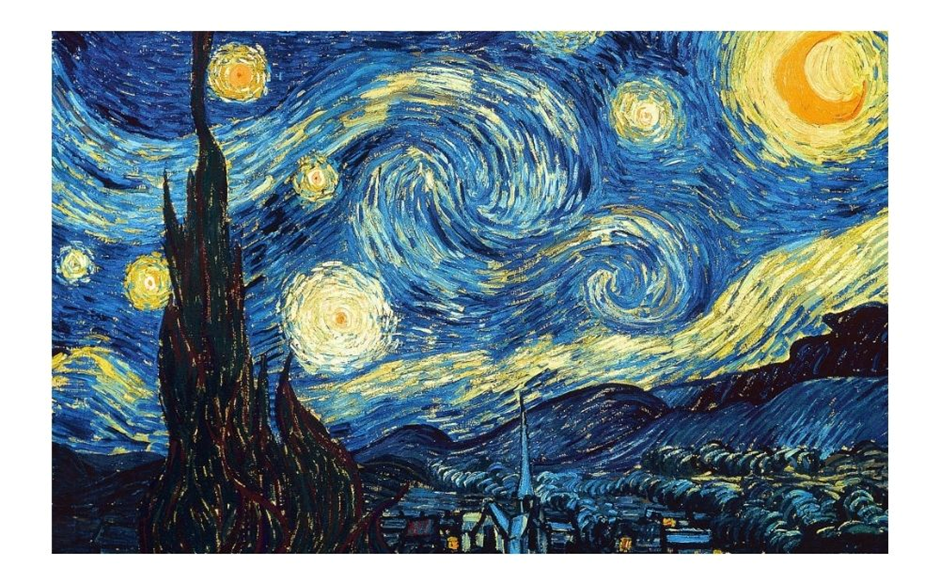 The Starry Night
Vincent van Gogh (Dutch, 1853–1890) 1889. Oil on canvas, 29 x 36 1/4" (73.7 x 92.1 cm)
Arguably one of Van Gogh's most well-known artworks is 'The Starry Night', a mid-sized oil painting that depicts a swirling, expressive nightscape. A glowing moon and stars illuminate the night sky, illuminating the landscape below. A cypress tree towers in the left corner above the church and township, the scene filled with rhythm and movement from the short swirling brushwork and vibrant colours.
"This morning I saw the countryside from my window a long time before sunrise, with nothing but the morning star, which looked very big," wrote van Gogh to his brother Theo, describing his inspiration for one of his best-known paintings, The Starry Night (1889).
The scene was painted from his window in the Saint-Paul asylum in Saint-Remy, France, were he stayed to improve his mental health while still creating art. The piece itself seems imbued with emotion and feeling, a direct expression of his mental state at the time. The work is dreamy yet bold, and somewhat spiritual. The subjects in the scene also appear more emblematic of his life experiences rather than a realistic depiction of the scene at hand, the church a reflection of his religious upbringing, the cypress a reference to his homeland of the Netherlands. As for the stars, "The sight of the stars always makes me dream," van Gogh once wrote.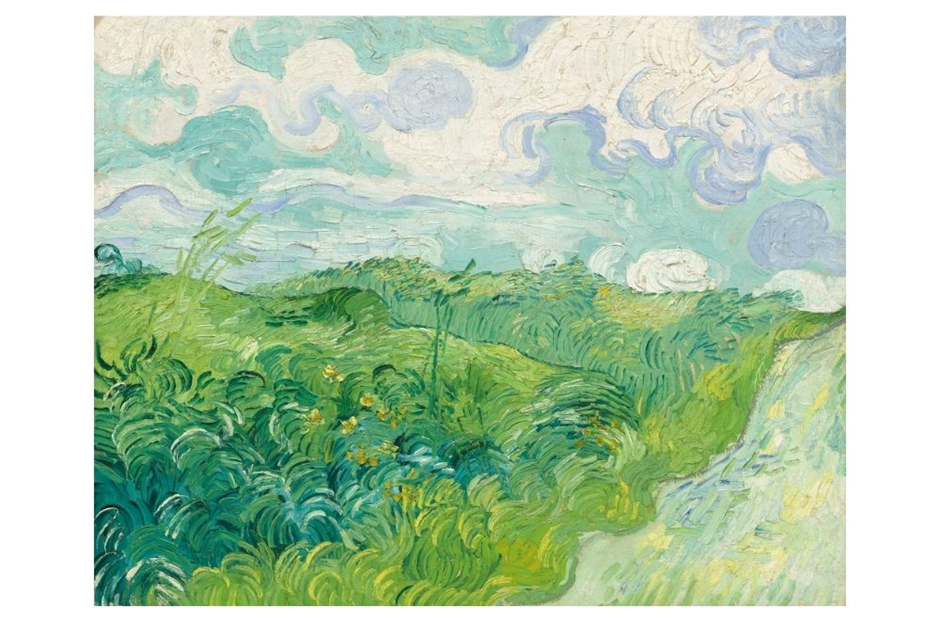 Van Gogh spent a couple of years at this asylum in Saint Remy where his mental health improved slightly, however he later died in 1890, two months after his release from what is believed to be a self-inflicted gunshot wound.
His piece 'The Red Vineyard' is known to be the only artwork Van Gogh sold in his lifetime. This piece was purchased for 400 francs by art collect Anna Boch at the 1890 Brussels Art Expo. Nowadays, his works sell for millions of dollars.
Despite his lack of success in the art world over the course of his life, his legacy lives on in his emotional, rhythmic and powerful works that continue to captivate and inspire the world.
What is your favourite Van Gogh work? Tell us in the comments below.
References
https://thelume.com/melbourne/the-experience/
https://www.vangoghgallery.com/misc/biography.html
https://www.moma.org/learn/moma_learning/vincent-van-gogh-the-starry-night-1889/
---
Leave a comment