---
Top Christmas Gift Ideas for Drawing
Author: Liv Moull Date Posted:1 July 2019
Do you have an artist in your life who loves to draw? Looking for a Christmas gift idea for drawing - check out our gift guide for sketchers and drawers
Top Christmas Gift Picks for Drawing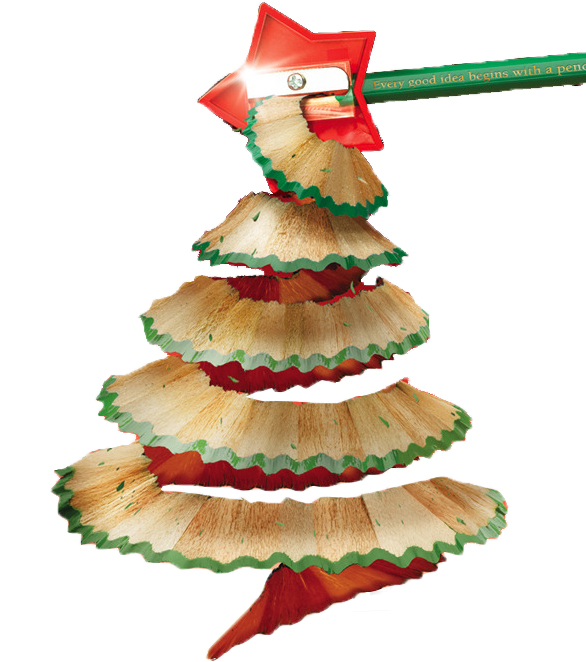 Christmas is almost (already!) upon us, and if you're anything like us, this time has snuck up on you like your yearly car rego payment. In this gift-giving-ideas edition, we're bringing you our Art Shed staff's (and certified group of elves') Top Gift Picks for Drawing. Our staff picks take the time, guess work and hassle out of gift buying, making life for you that little bit easier during this busy period. So, if you have an artist in your life that's either a seasoned pencil wielder or just diving into the world of drawing, we're sure we have a gift for them. But let's not draw this out, here are our picks:
Derwent Sketching Wallet – 17pc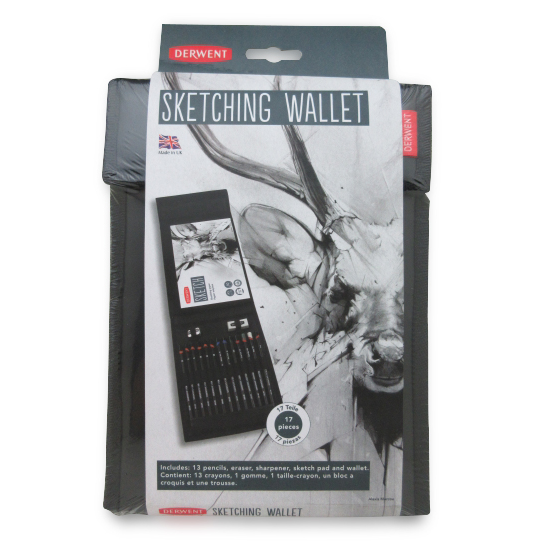 This sketching kit by Derwent is simultaneously stylish and practical (yes, it is possible). Featuring 13 premium-grade sketching pencils, 1 eraser, 1 sharpener and 1 sketch pad all enclosed in a handy, sleek zip-up wallet, this is the perfect all-in-one set that's the ideal ready-made present for any drawer.
Mont Marte Signature Drawing Set – 48pc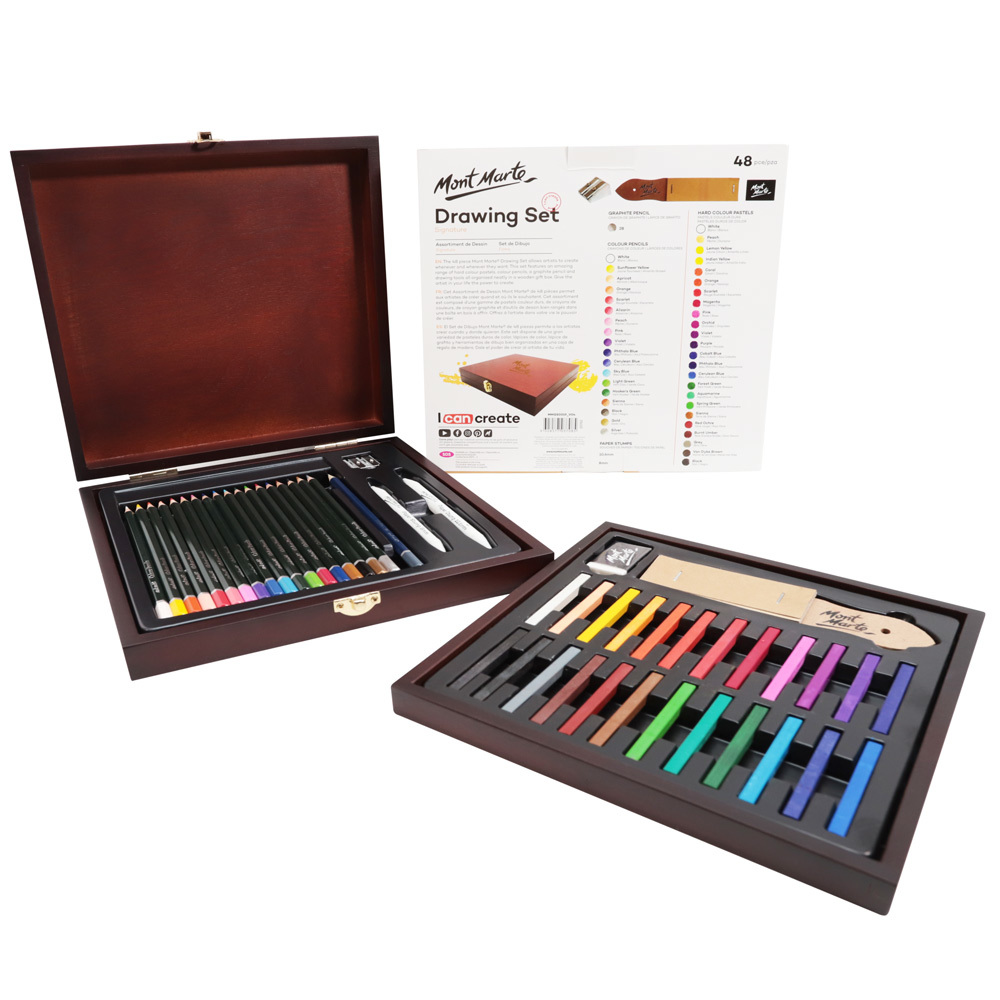 When looking for a special present for the artist in your life, you can't go past the Mont Marte Signature Drawing Set. This 48-piece set features 24 hard colour pastels, 1 sandpaper block, 1 2B graphite pencil, 1 rubber eraser, 2 paper blending stumps, 18 colour pencils and 1 double barrel sharpener all slotted neatly in a stunning smooth, sleek wooden box that not only makes for easy transport and compact storage, but protects their beloved art supplies and increases their longevity. This signature kit is without a doubt our chicest and most luxurious drawing set.
Derwent Graphitint Pencil Tin – 24pc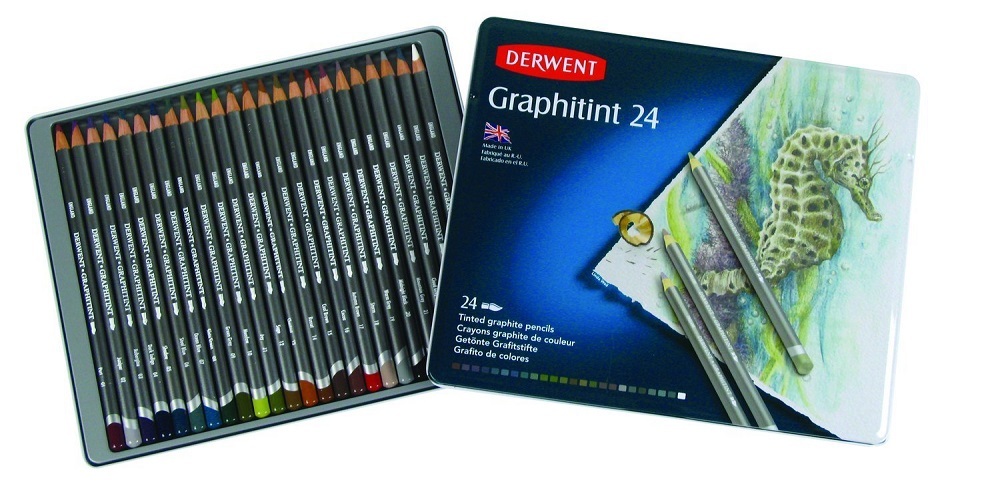 You can't spell drawing without Derwent. Well, you can, but when it comes to crafting a spectacular pencil, these guys are the masters and every sketcher should have a Derwent set in their collection. This set features 24 professional-grade coloured pencils that combine the supreme drawing power of graphite with a touch of colour. Each pencil can be used wet or dry for achieving varied effects and the colour range has been designed to include earthy tones, pearlescent greys and shimmering blues and greens for drawing all sorts scapes and 'things'.
Derwent Inktense Pencil Wooden Box Set – 72pc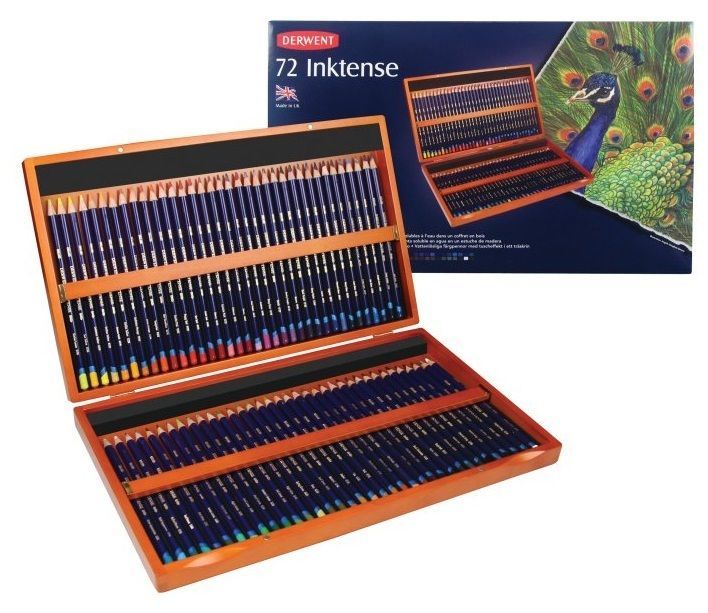 Now that we've sufficiently geeked out on our love for Derwent pencils, the time has come to share with you our ultimate top-of-the-range, ultra-special drawing gift – the Derwent Inktense Pencil Wooden Box Set. This super luxe set contains a whopping 72 Inktense pencils (that's the entire range for those playing at home). Each pencil has been masterfully designed and created with the signature Derwent water-soluble ink pencil lead encased in a hexagonal 8-ply wooden casing with a water-soluble strip meaning you can use these wet or dry for stunning varied effects. Each barrel is finished in a deep ink blue with a colour-coded tip and gold-embossed imprint with the range, colour name and number (Ooooft). All 72 pencils are enclosed in a solid, two-tiered wooden box. Luxe to the max. It's inktense, really.
Mont Marte Premium Watercolour Pencil Wooden Box Set – 72pc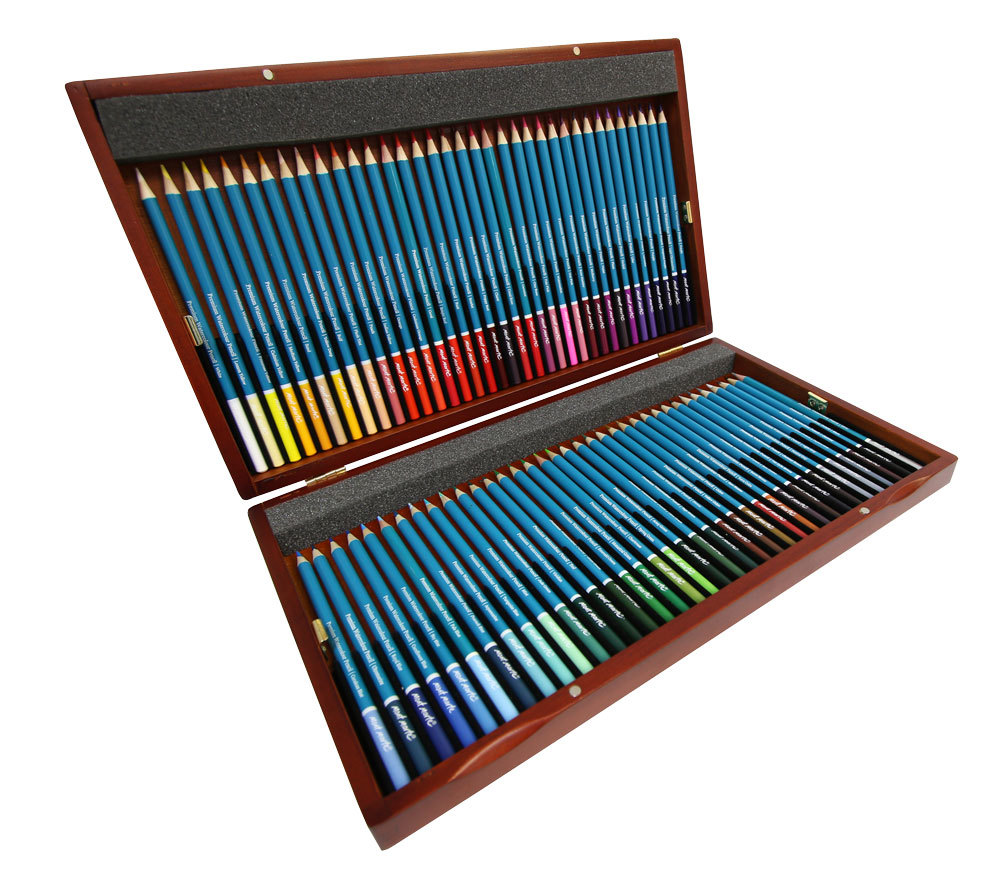 Combining the whimsical softness of watercolour with the ease and precision of sketching, is the Mont Marte Premium Watercolour Pencil. This super special kit features 72 watercolour pencils enclosed in an elegant lacquered wooden box that's as practical as it is stunning featuring internal magnetic strips to keep its precious cargo intact and safe during transport. This is an ultra-luxe gift that is sure to impress even the pickiest of pencil pirates.
Mont Marte Premium Dual-Tip Art Markers – 24pc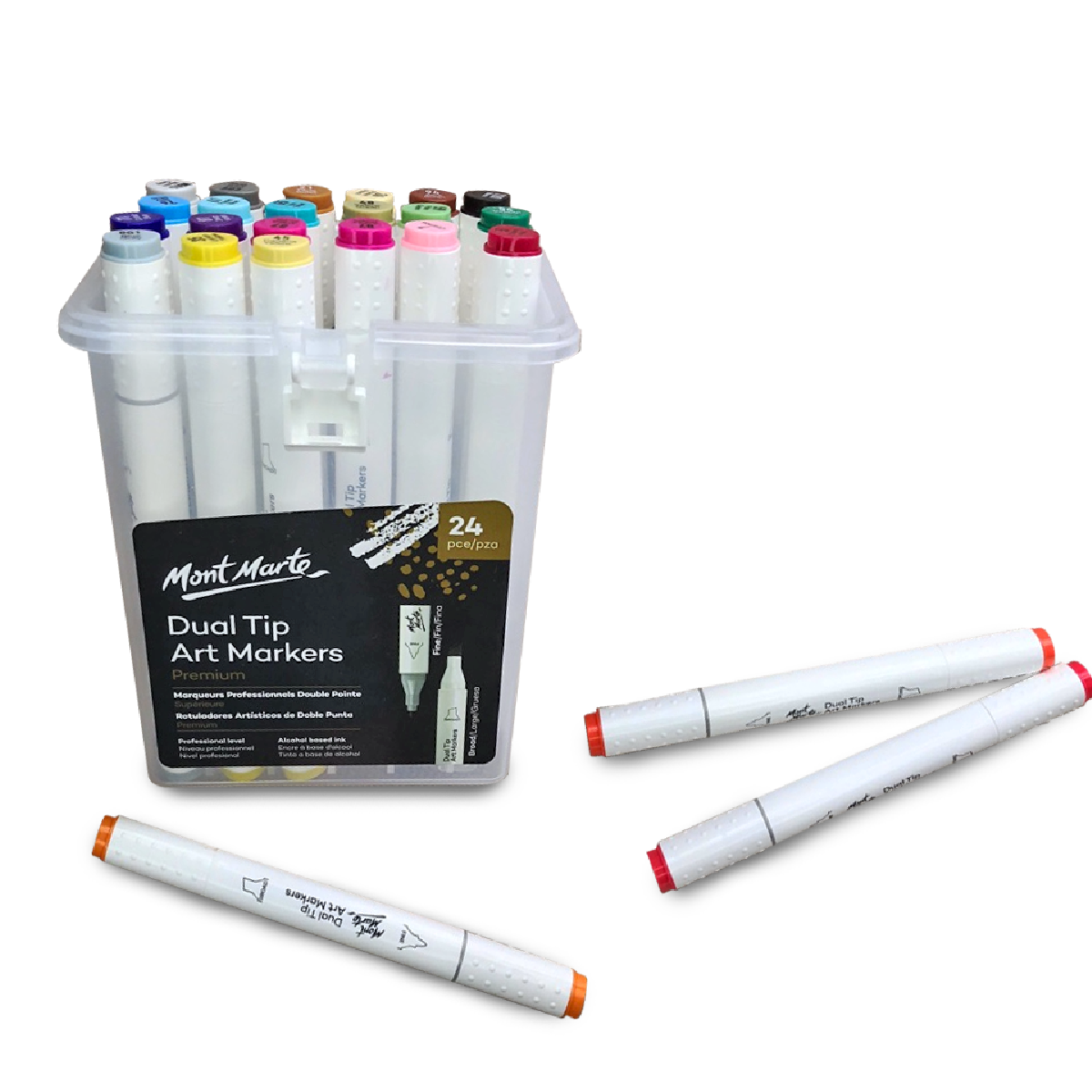 At this point in the list, we feel we've more than given pencils their time in the sun and it's important we share the love a little so our next pick is what we deem an imperative tool every illustrator and drawer should have in their collection – a kickass set of markers. There are so many amazing ranges of high-quality markers available from Copic to Chameleon, but when hand-selecting our gift picks, one of our main aims is to provide you with affordable, value-for-money gifts which lead us to our great-value mates at Mont Marte. This set features 24 premium art markers with rich colour pigment and high-quality, alcohol-based ink. Each marker is fitted with a dual tip – one wide chisel tip for max coverage and one soft brush tip for fine detail. The 24 professional-grade markers are enclosed in a handy lockable plastic box case for neat storage and easy transport. Have your present make a mark and impress the illustrating pants off 'em!
Artline Drawing System Fineliners – 6pc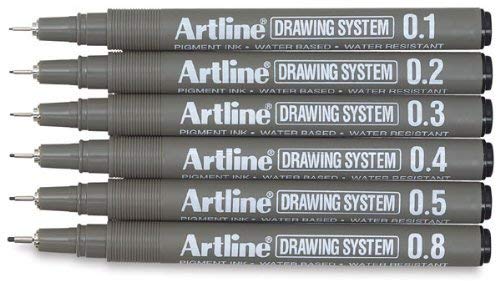 Fineliner pens – the marker's thinner, more agile cousin. When we think fineliners, we think Artline. Artline pens are like a white shirt – simple, clean and a total classic everyone must have in their collection. This set contains 6 fineliners with varying nib sizes for a variety of works that require different line densities, whether it be for free-hand drawing, tracing, outlining or typography. The ultra-fine, solid nibs contain a highly-pigmented, true-black ink that's both smudge-proof and quick-drying and produce the clearest and crispest of lines. This staple set is a timeless classic that every drawer must have in their bag of tricks.
Mont Marte Fineliner Pen Set – 36pc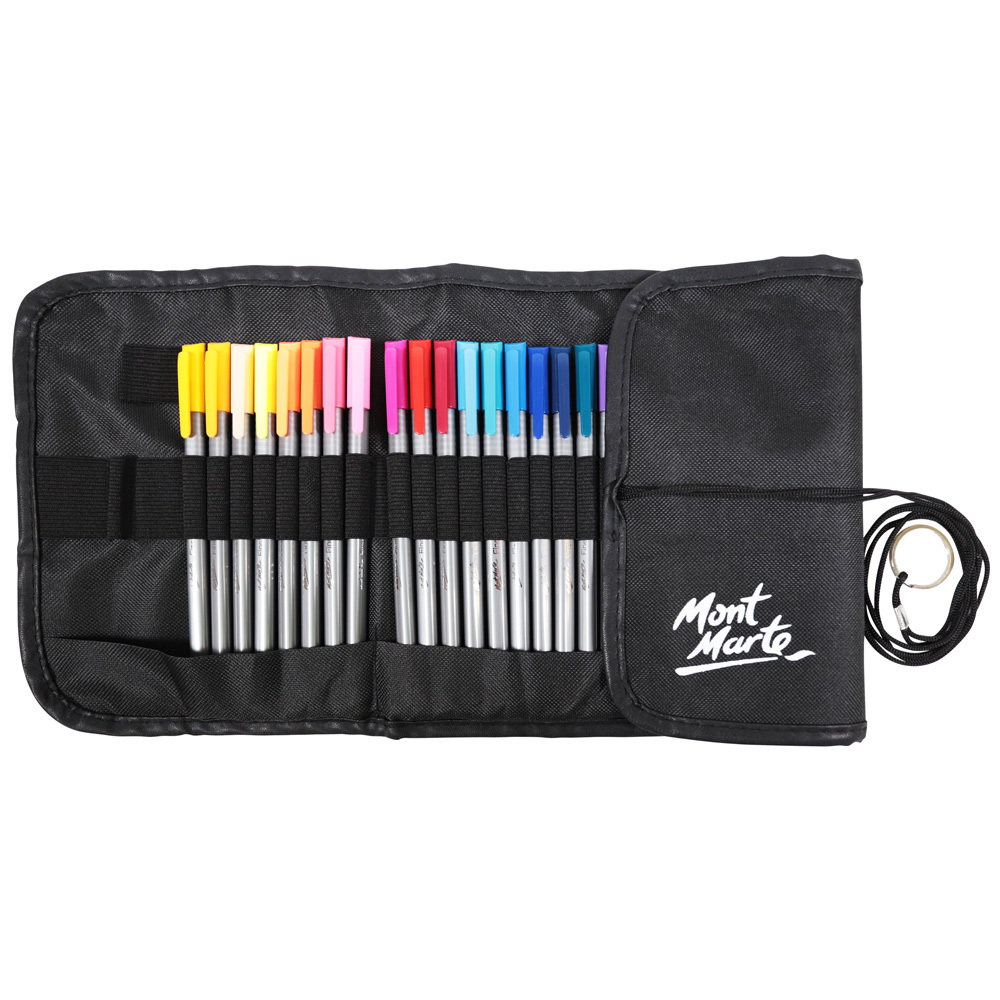 Whilst black fineliners are undeniably a classic, we also love a bit of colour and you can now get the same fine, crisp lines of a fineliner combined with the bright and vivid colour of a marker in an extensive colour range with a set like this one from Mont Marte. Each of the 36 pens features a 0.4mm-fine tip that's solid and durable, great for drawing highly-detailed pieces, outlining and typography. The pen set slots neatly and snuggly into a fabric case that simply rolls up to keep things nice and compact as well as protecting your pens. This set makes an excellent gift and adds the perfect pop of colour to an artist's kit.
We hope some of our elf hand-selected gifts have helped you land the perfect gift for the drawer in your life. If you have any more queries or would like some more information about our products, drop our friendly team of elves a line. Wishing you all a Merry Christmas that's filled with friends, family, delicious food and of course, good presents.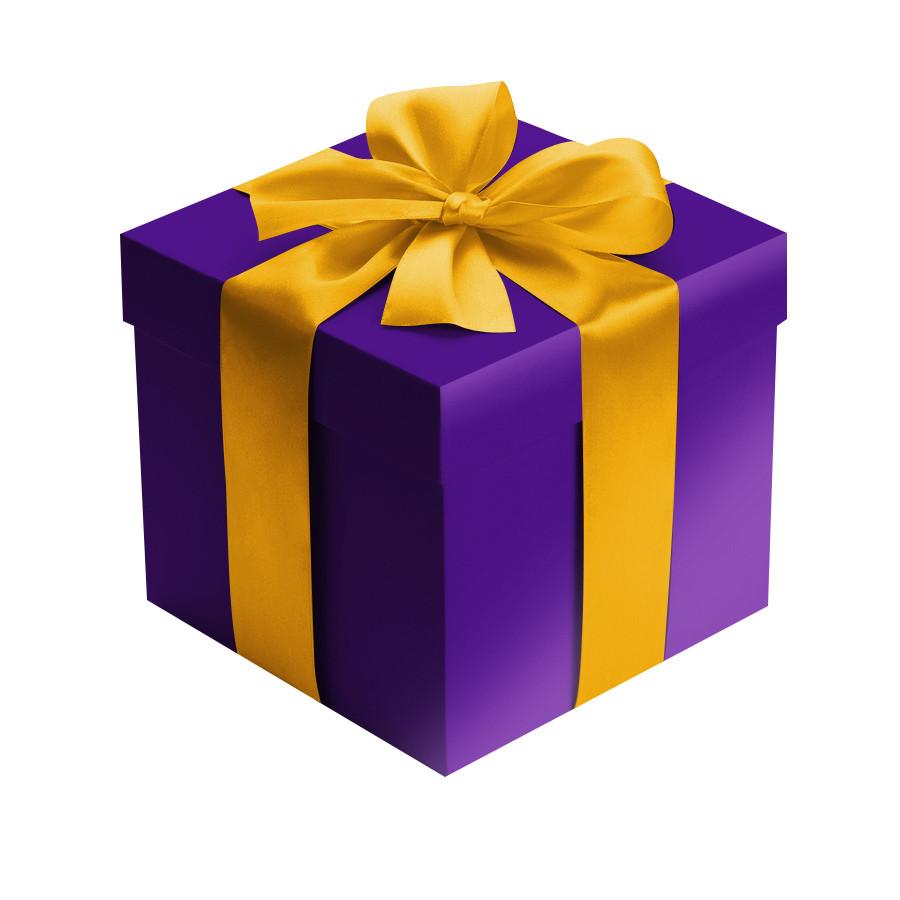 ---
Leave a comment