---
How to make a decorative Bowl/ Pinch Pot / Vase using Air Dry Clay
Author: Dana McGorlick-Appelman Date Posted:19 January 2022
This beginner friendly DIY makes a great creative activity for family night, or a great me-time activity.
Air Dry Clay is a fantastic sculpting medium for beginners and seasoned sculptors alike. Almost any decorative piece can be made from Air Dry Clay. There's no need for a kiln or oven when it comes to setting air dry clay- simply leave it to dry in a cool dry area and the piece will set on its own, making it great for at-home DIY's and practising your moulding skills.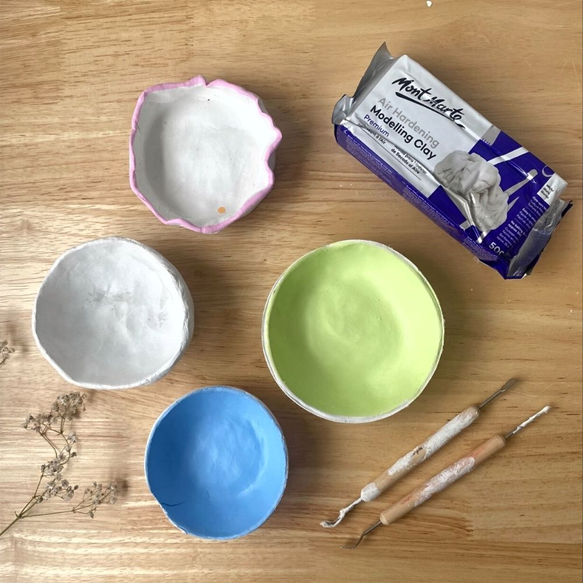 If you're just starting out in clay modelling and are looking for a super fun and easy DIY, this decorative bowl/vase activity is a great place to start. This DIY makes a great creative activity for family night, or a great me-time activity. The finished piece can be decorated using acrylic paints, and is great for holding dried flowers, keys, jewellery, and so much more!
You will need:
How to create a decorative bowl/vase using Air Dry Clay
Start by kneading the clay with your hands into a ball, aiming for a nice smooth texture and consistency.
Place the ball into your mug/ bowl and smooth the clay against the walls of the bowl, forming the shape of the mug.
If your clay is getting dry, add some water
You can smooth the inside using your fingers, and trim any excess clay from the top using clay tools or a butter knife.
Allow to dry completely for roughly 24-48 hours, and gently remove the piece from the bowl
Once dry, you can apply a sealer and paint your vase with acrylic paint.
You can apply the acrylic paint using a Synthetic/ Taklon paintbrush for a smooth application. If you prefer the look of the clay without paint, opt for a sealer like a matte acrylic medium, or create your own using a mix of 80% PVA glue to 20% water to create a creamy consistency, then coat your dried clay piece.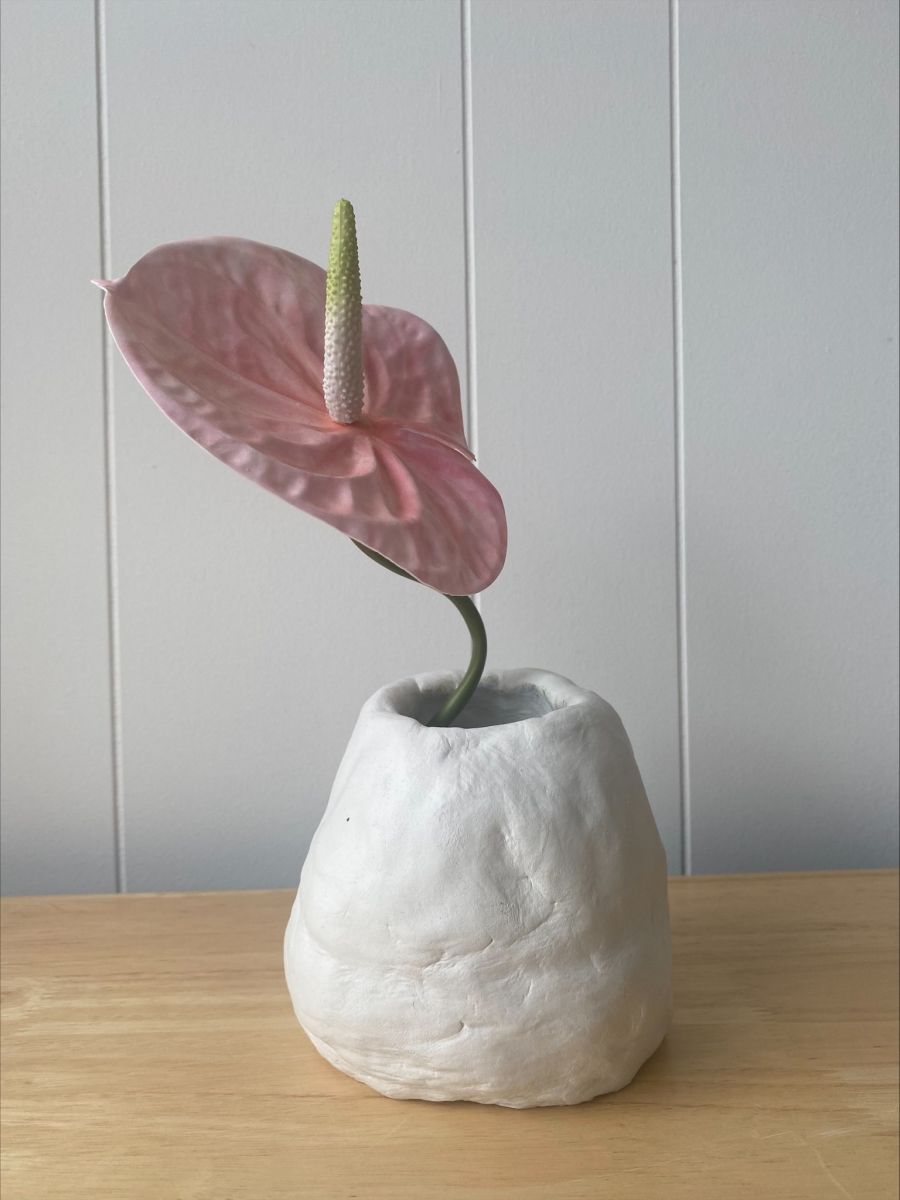 Tip: If you're wanting to create your own unique, organic vase shape, you can also choose to mould the vase free form using just your hands and allow to dry.
Try rolling your clay into a ball, and pressing your thumb into the centre of the ball to form a well. You can then use your hands to increase the size of the hole by running your hands and some water along the walls of the bowl in a smooth motion, applying consistent pressure.
Voila! You're very own decorative vase, perfect for holding dried flowers and more!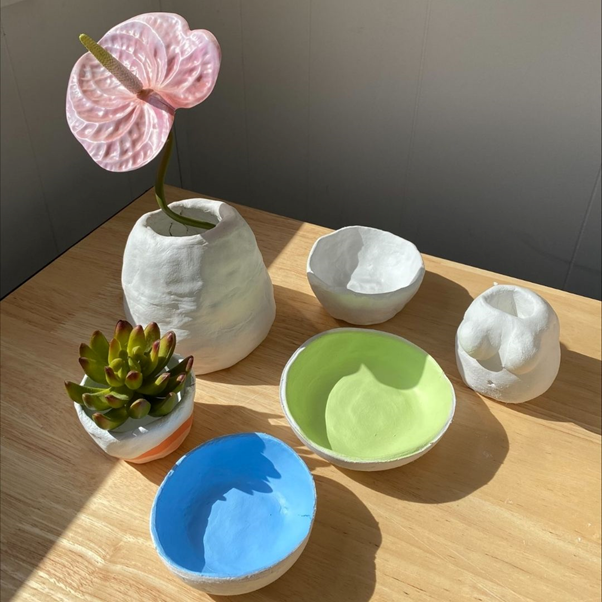 Don't forget to show us your clay creation by tagging us on Instagram @artshedonline for your chance to be featured!
Got questions? Send us an email at customerservice@artshedonline.com.au and our friendly team of artists will do their best to assist you.
Happy creating!
---
Leave a comment