---
How to create stunning resin coasters with Dalchem
Author: Tessa Date Posted:14 February 2023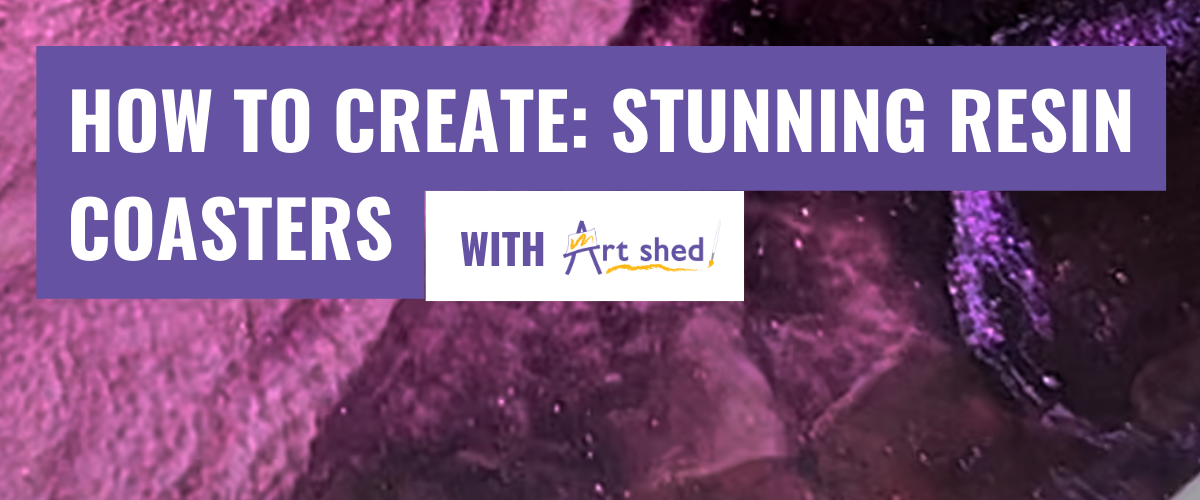 Resin is all the rage and it's not going anywhere soon! If you want to try out this daunting (but actually really simple) art medium then hold tight, because we're going to show you how we created these stunning, magical resin coasters! Don't be like Tessa and make sure you wear some gloves! Follow these important rules to ensure your safety:
Avoid contact with your skin and eyes.

Wear eye protection and protective gloves for mixing and application.

Avoid breathing in vapours, prepare and use the resin in a well ventilated area or room.

If you do get the resin mixtures on your skin, wash off immediately with warm, soapy water. Use cleaning alcohol or an acetone cleaning solvent to clean up spills, drips and equipment or surfaces.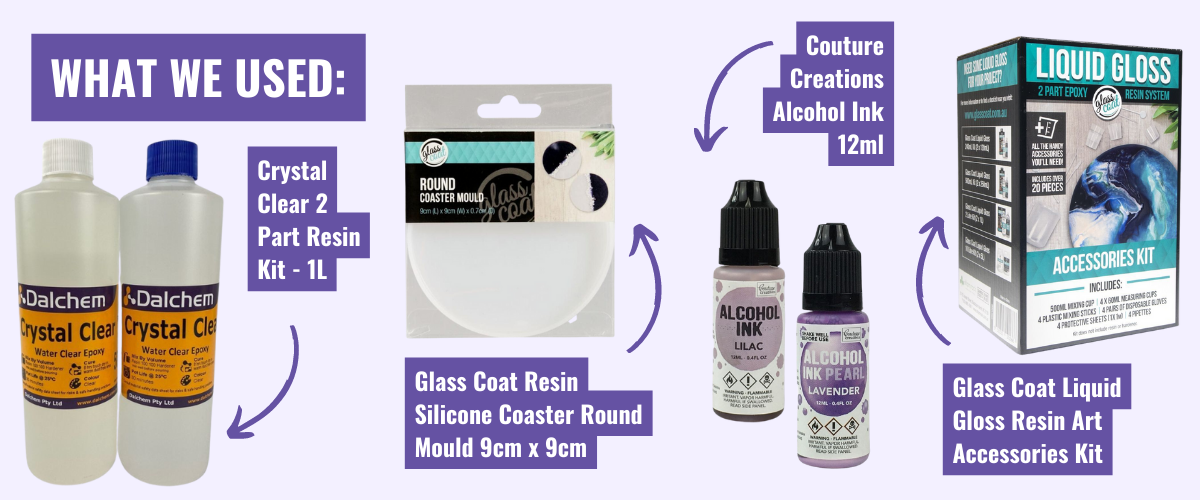 To get started, make sure you've got all of these goodies! The Dalchem 1L resin kit is a super economical choice if you're planning on creating a few different resin pieces. You could easily make 30 coasters if not more! Anyway here are all the products we used for this project: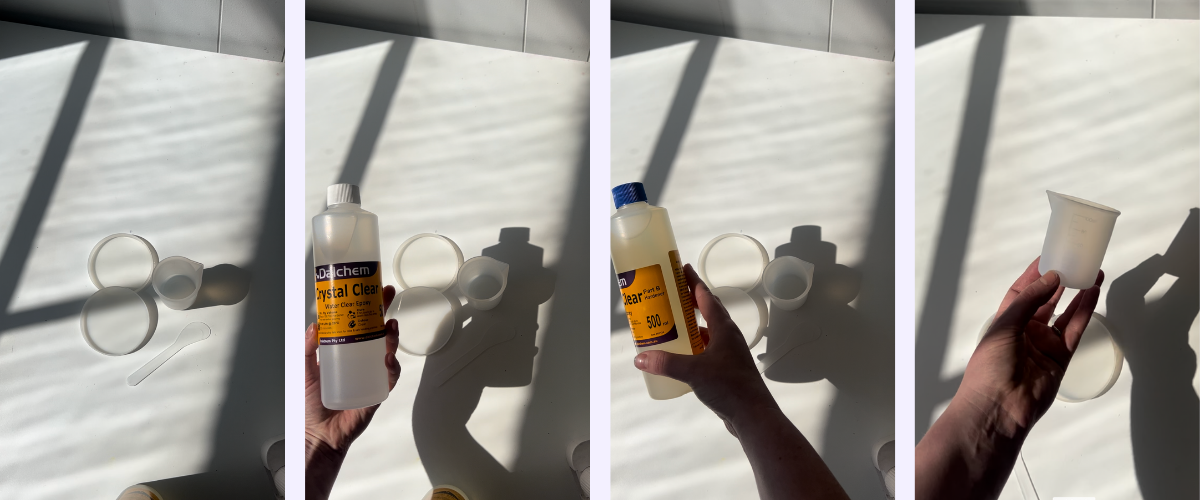 Resin really is super easy to use once you get the hang of it! Mix equal parts of both the resin and hardener thoroughly in the measuring cup with the mixing stick. Once you have thoroughly combined the two parts it's then time to pour the resin mix into the moulds. Prepare your mould by wiping it clean with a dust free cloth.
For this project, we chose to add the alcohol ink after we had poured the resin into the moulds. There are certainly other ways you can do this, check out our other blog using the Glass Coat Resin Coaster Making Kit which features acrylic paint added into the resin mix before pouring.

Use a toothpick to push the resin to the edges of the mould to make sure the resin reaches all areas before allowing to set. When filling the mould with resin, gently tap the mould between pours to bring any bubbles to the surface.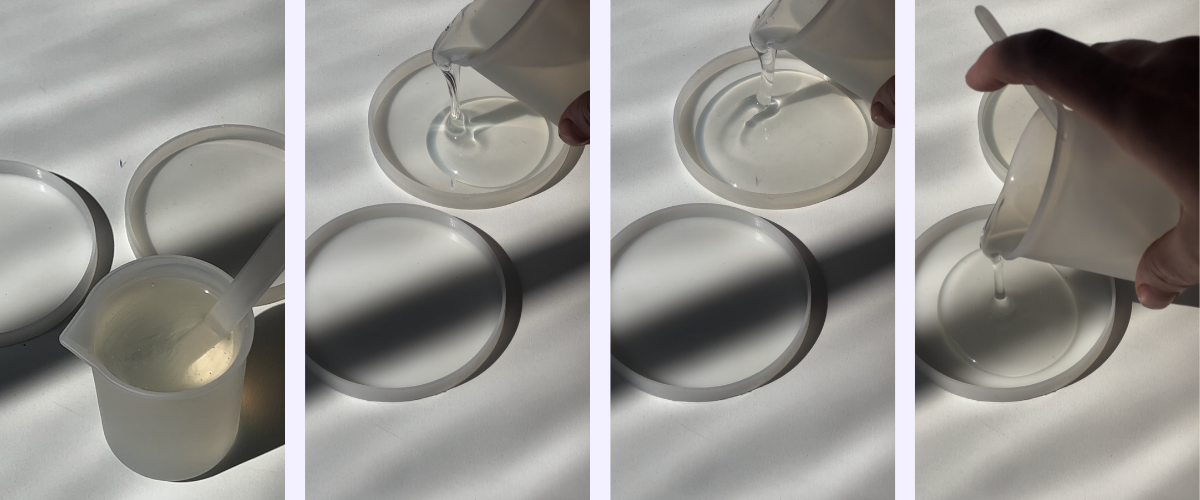 Leave just enough room in your mould to add the alcohol ink! Build up different layers of colours and watch the resin react! It's amazing how much the alcohol ink moves around the resin and changes form.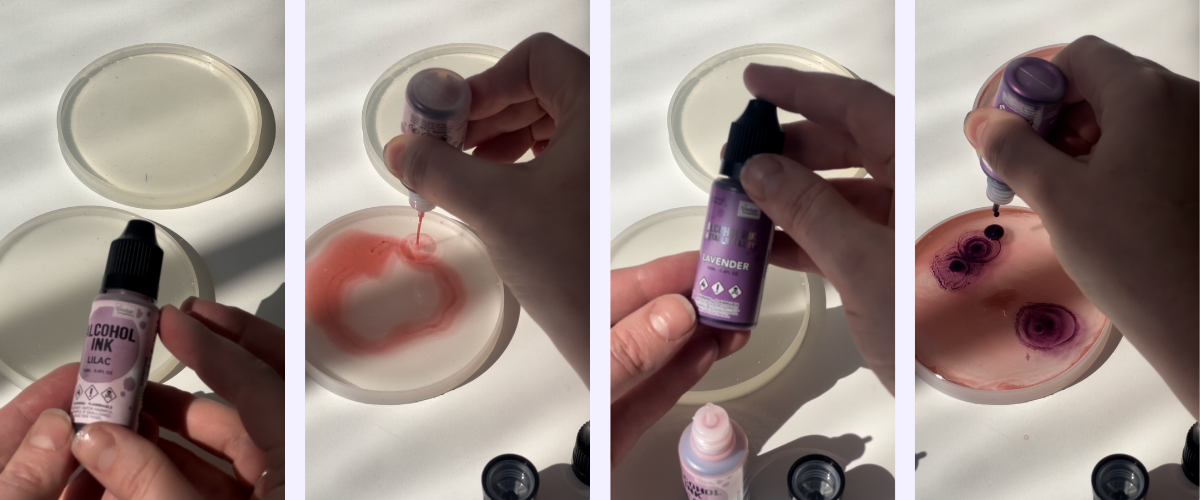 Make sure you also mix the alcohol ink through the resin with a mixing stick. We chose to experiment and do this with just one of the coasters. For the other coaster we let the alcohol ink sit on top of the resin.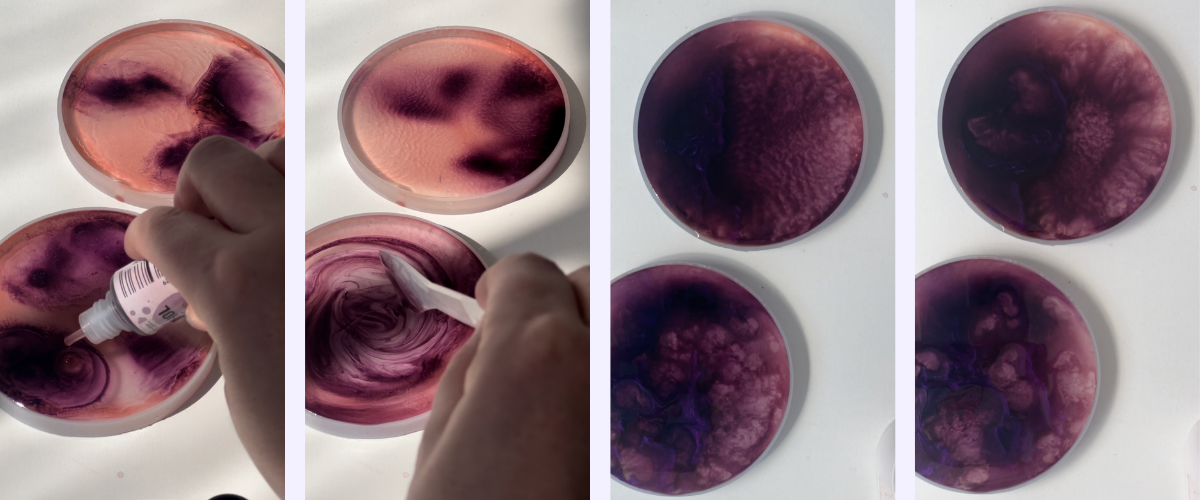 Allow it to set for 48 hours before removing from the mould. The mixture should be touch-dry after 24 hours, but do allow another day for it to cure. Once the resin has fully set and hardened, you can easily pop out your resin casts from the Glass Coat Silicone Mould by pulling the edges of your mould away from the hardened resin. Any dried resin residue will easily peel away from the silicone, keeping your mould clean for reuse again and again.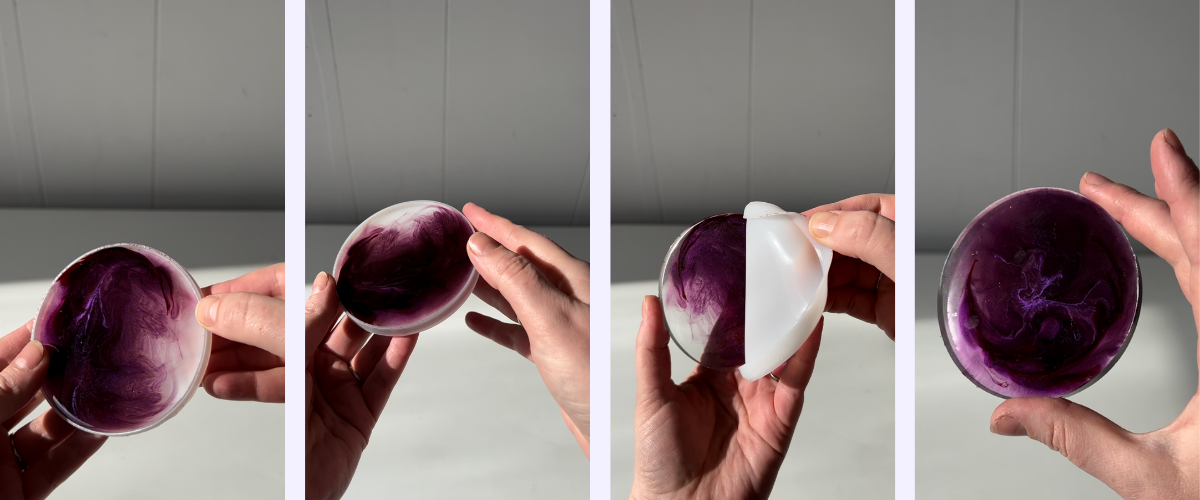 Try mixing acrylic paint, ink, or pigment powder into your resin to experiment with colour! Additives such as crushed quartz, glitter and flakes can also be added while mixing your resin or sprinkled on top to create dimension. Experiment with different pigments and inks or paints to create your own designs! The world is your oyster!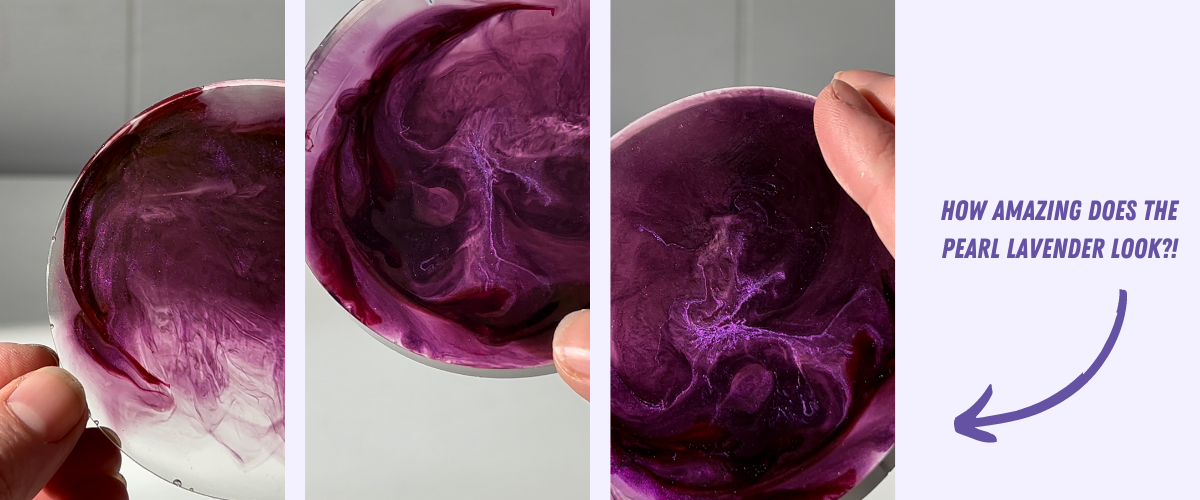 We hope you enjoyed this blog just as much as we enjoyed creating it!! As always stay creative and don't forget to tag us @artshedonline
---
Leave a comment