---
Kids Arts & Crafts: How to create Pet Rocks!
Author: Dana McGorlick-Appelman Date Posted:16 September 2021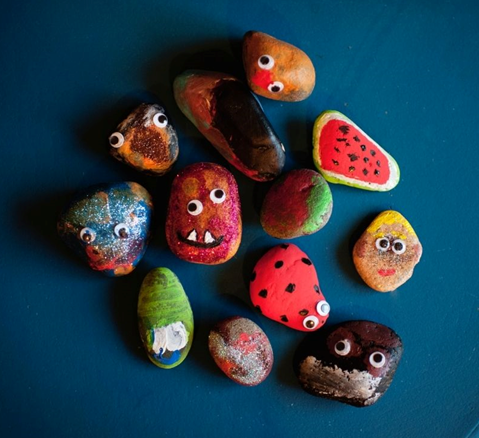 Stuck in Lockdown or looking for a kid-friendly school holiday boredom buster?
Why not try letting your little budding Picasso create their very own Pet Rocks!
Pet Rocks make the perfect kids art and craft activity. They're easy to make, super fun, and encourage kids to exercise their imagination and develop their creative skills. It can also be a great way to encourage kids to get out in nature while they hunt for the perfect rock to paint.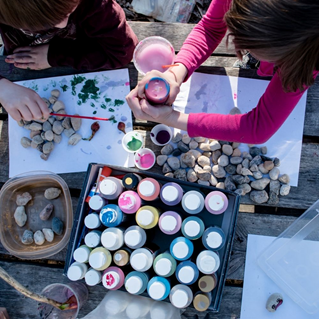 To make Pet Rocks, you will need:
Always ensure your rocks have been cleaned and dried prior to painting. Once your rocks are clean and dry, you can set up your painting station!
To avoid getting paints on your surroundings, be sure to place a drop sheet on your intended workspace surface area, and ensure smocks are worn to avoid getting paint on your clothes.
When it comes to choosing your acrylic paints, there are a few options:
Mont Marte Signature Acrylic Paints: Mont Marte Signature Acrylic paint comes in a wide range of colours, it is a fast drying water based acrylic paint ideal for creating affordable artworks. Signature Acrylic paint is a great introduction paint for students, it is mixable and provides great coverage. They also come in a variety of sets which are great for kids projects or when you're after a variety of colours.
Mont Marte Satin acrylic paints: These acrylic paints feature great coverage and a semi-matte finish, with a smooth consistency. They are rich in pigment and have a very good lightfastness, meaning the colours will remain strong for years to come. They can also be diluted with water or mediums for watercolour techniques. They also come in a fantastic range of colours!
You can also mix your acrylic paint colours on a palette to create new colours!
For creating details, opt for Acrylic Paint Pens: These can be used on almost any surface. With smooth flowing paint, these pens are perfect for hand lettering, art and journaling, and are Ideal for drawing on a range of materials including card, canvas, rocks, pottery, plastic, metal and paper. They feature a fine bullet 1mm tip which is perfect for creating details on your pet rocks, and have an acid free, waterproof and UV resistant paint inside.
You can also add additional decorations like Joggly Eyes and Glitter using PVA Glue.
Varnishing your pet rocks:
If you are wanting to protect your pet rocks from the elements and wear and tear, you can also apply a varnish like the Jo Sonja Varnish (Available in Matte, Satin or Gloss). They are a durable Polyurethane Water Based varnish that is clear, non-yellowing and suitable for indoor and outdoor use.
Adult supervision is recommended for this step. To apply the varnish, wait for the paint to fully dry, and then using a clean brush, gently brush on thin layers and allow to dry. Once the first layer is dry, you can apply additional layers.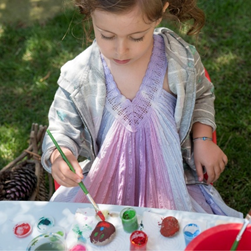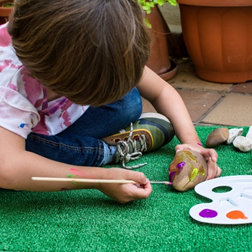 Stuck on Pet Rocks Ideas and wondering what to create? Why not try making:
Cactus Rocks

Lady Bugs

Cats and Dogs

Funny Faces

Butterflies

Monsters

Inspirational quotes (for when you need a little bit of motivation)

Rock fruit salad (just remember not to confuse them with the real thing!)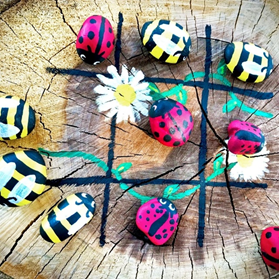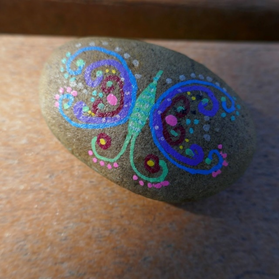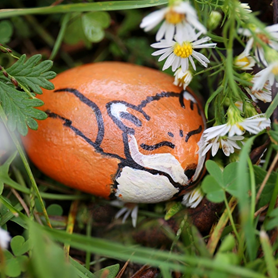 Don't forget to show off your little Picasso's Pet Rock creations by tagging us on Instagram @artshedonline for your chance to be featured!
Got questions? Send us an email at customerservice@artshedonline.com.au and our friendly team of artists will do their best to assist you.
Happy creating!
---
Leave a comment