---
Back To School: The Ultimate Primary School Supply Checklist
Author: Dana McGorlick-Appelman Date Posted:4 January 2022
Not sure what to get your little one for back to school? Keep reading to discover a range of essential supplies for Primary School Kids.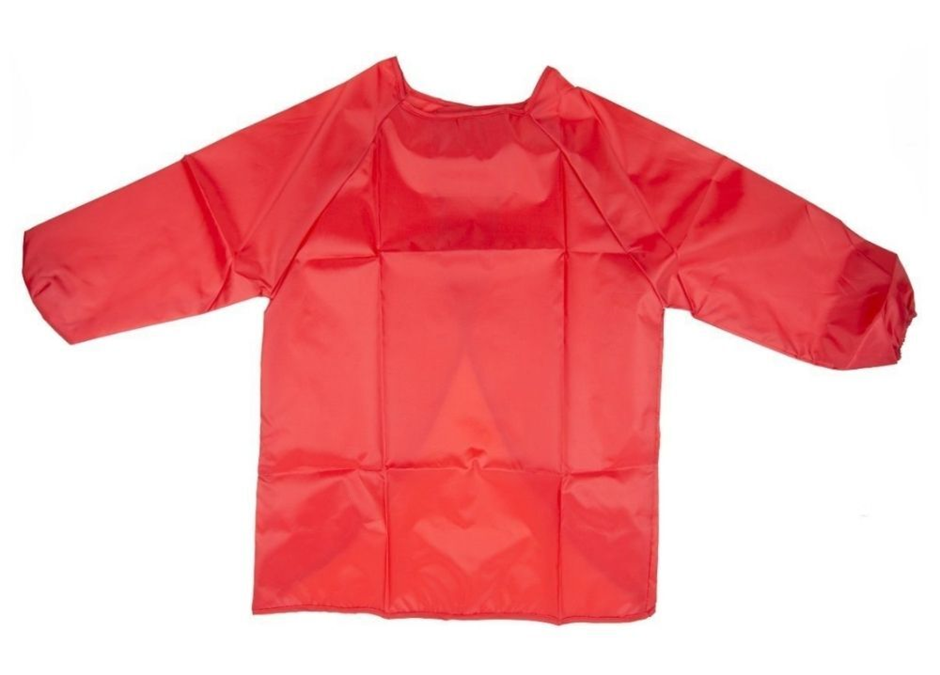 Art can be messy. Keep your kids school uniform protected with an art smock!
We recommend:
The 100% black cotton is soft and durable and will protect clothing through many art and craft sessions. It also offers 2 large front pockets for holding your children's tools while they work.
Once your little one is finished with their arty session, you'll love how easy it is to clean! Simply wash, dry, and iron and it's ready to be used over and over again.
This EDUcraft Smock is perfect to keep little ones clean, and clothes protected while doing art & craft activities!
The smock is also suitable for cooking and eating as they are durable and waterproof. It features an open back to keep kids cool and will fit for years to come. Sized for average 5-8 year old, measures 65cm (height) x 50cm (width) x 50cm (sleeve length).
We recommend: Mont Marte Kids - Jumbo Crayons 12pc
The Jumbo size of their crayons makes these 12 vibrant colours easy for little hands to hold and draw with.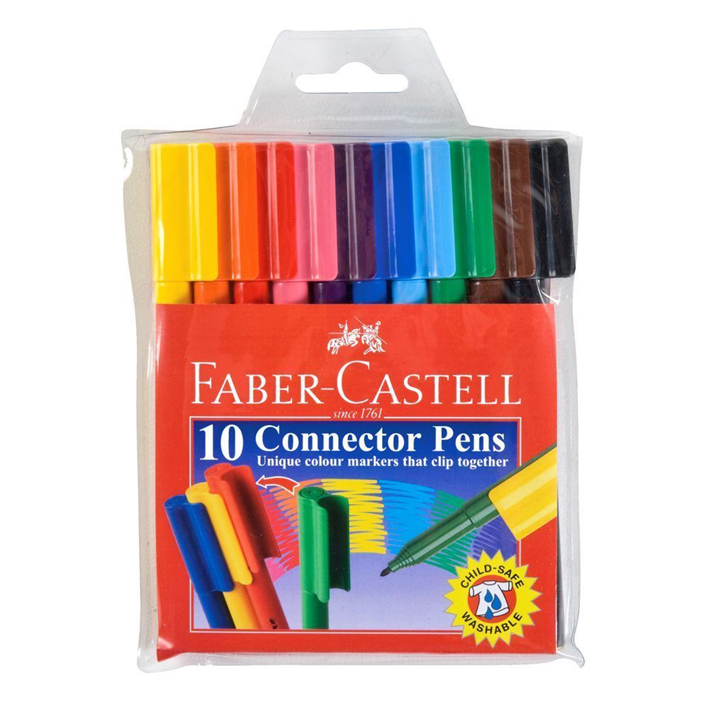 We recommend Faber Castell Connector Pen Set 10pc
Faber Castell Connector Pens are a back-to-school favourite and for good reason! These Connector markers paint bright and strong and even have an extra playful benefit: connecting the caps provides many possibilities for games, crafts, and cleanup.
They're also packed in a reusable plastic pack, and feature strong tips with broad, easy to grip barrels. The special 'click seal' helps prevent the markers from drying out, and the unique child safe connector cap allows for the passage of air if they are accidentally swallowed.
We recommend: Mont Marte Graphite Pencils in 2B and HB
These great all-rounders pencils feature smooth leads that are easy to sharpen and erase, making them ideal for both drawing and writing.
We recommend: Love, Diana Scented Eraser Toppers Pack of 24
These erasers smell so good and make learning fun! The pack comes with 24 scented eraser toppers in fun animal shapes and bright colours. Perfect for Love, Diana's pencils or dressing up your own.
Faber Castell Large Dust Free Eraser
A high-quality eraser is essential when using graphite. This Faber Castell Large Dust Free Eraser does not contain harmful plasticiser - Phthalate and the eraser residue and dust easily roll together for easier cleanup.
The unique "Dust-Free" formula makes the eraser soft and guarantees excellent clean and smear-free erasing.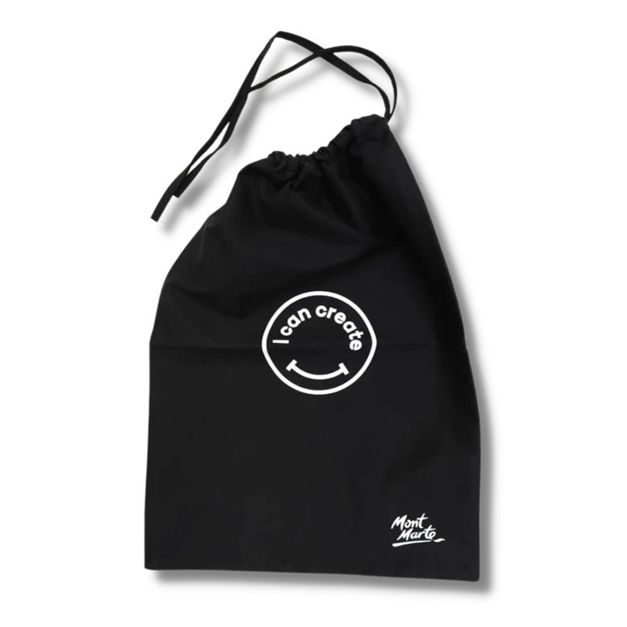 We recommend: Mont Marte Storage - Drawstring Art Bag
Finally, a Drawstring Art Bag that is big enough to store your little artist's tools of the trade!
It's made from 100% black cotton that is soft yet durable enough to travel to and from the classroom. This art supplies bag also offers a cotton drawstring that cinches the bag closed to secure the tools within.
You'll also love how easy it is to clean. Simply wash, dry, give it a warm iron then it's ready to be used over and over again.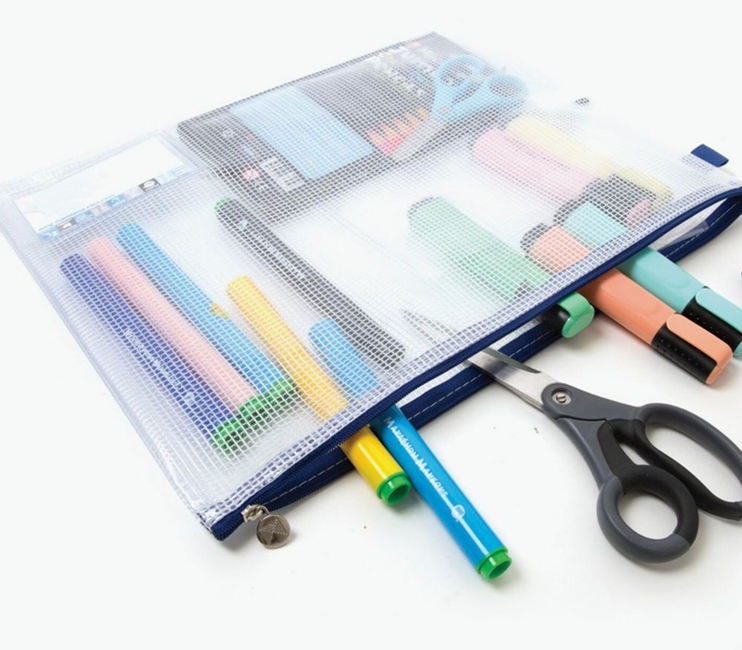 We recommend:
A cute pencil case is a must when going back to school, and this Love, Diana pencil case is compact, strong and stylish. It features 2 separate compartments and a strong, durable zip, perfect for storing all your school essentials, just like Diana would! The heavy-duty woven fabric also protects your gear from bumps and scrapes.
This Micador Clear Multi-Purpose Pouch is perfect for home or school to keep all your stationery together and easily transportable! The clear design makes it easy to see and locate certain items and includes a removable slip for personal details if your child is using it for school.
The A4 size is also perfect for keeping notebooks together. It's made from thick, strong, long-lasting reinforced plastic, and features reinforced zips for secure closure and long life.
Micador Tri Me Sharpener is a single-hole sharpener for sharpening most regular-sized pencils. The sharpener fits tightly onto a small plastic container catching any pencil shavings making for clean work. This durable sharpener is essential for the classroom or any artist working with pencils. So, when assembling your artist kit or kids pencil case for school give it a tri!
Designed to teach early stARTers to use scissors. Blades angles at 10 degrees for safety. Will not cut skin. The maximum opening angle at 80 degrees to keep the blade on the inside. Wide closed end with smooth radius and rounded blades for safety. Made with high quality, heat-treated steel. Ruler on the blade.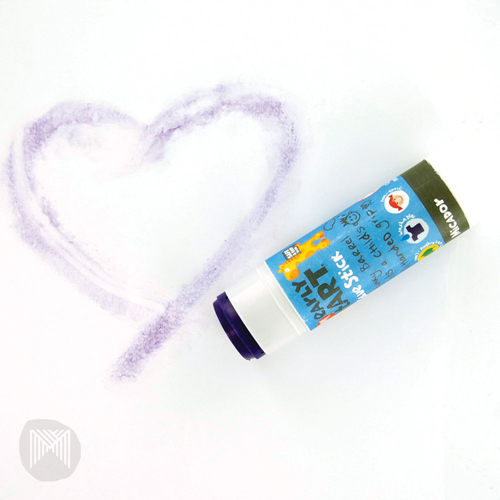 Another pencil case must have- glue sticks! These Micador Glue Sticks are non-toxic and washable, and the glue goes on purple and dries clear, making them easy to use.
We recommend:
Do you want rich and vibrant colour pencils without busting the bank balance? These Mont Marte Essential Colour Pencils are easily affordable, yet still maintain a very high-quality standard. These pencils are a delight to use; they have rich and velvety textures in a range of brilliant colours that will be perfectly suited for beginners and students.
This Faber-Castell 12+1 Colour Pencil set is a classic essential for students!
The pencils are produced with high-quality pigments for superior colour coverage and blending. Their also non-toxic, break-resistant, FSC certified and feature a hexagonal shape so they're comfortable to hold and use.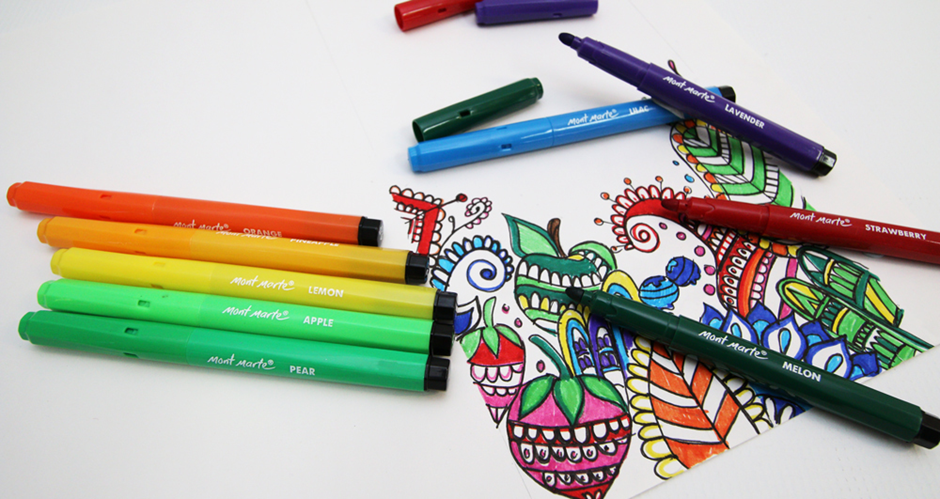 Making school a fun experience is a great way to encourage learning. Letting your child choose a fun stationery accessory is a great way to encourage a love of school from an early age and allows them to take control of their education.
We recommend:
This Mont Marte Scented Markers set is a deliciously fragrant way of colouring. It is a 20-piece pack of 2.3mm coloured markers that smell just amazing.
The sweet-smelling ink inside the felt tip is free-flowing and fast drying for no-mess colouring activities.
Each colour is a different scent including creamy chocolate, sweet strawberry and floral lavender.
These Marte Kids Colour Change Markers are so much fun. Featuring 4 coloured markers and 1 magic white marker, kids can transform colours themselves before their very eyes.
Turn blue to aqua, black to orange, purple to pink and yellow to red by simply drawing over pictures with the magic white marker. The colour of the pen barrel indicates the original colour and the lid shows the colour the magic marker will transform it to.
They'll also need:
A Backpack

Lunch box

Water bottle

School Uniform

Notebooks

Ruler

Black, Red and Blue Pens (Once they get their pen license)
What is your child favourite back to school essentials? Tell us in the comments below!
Got questions? Send us an email at customerservice@artshedonline.com.au and our friendly team will do our best to assist you.
---
Leave a comment