---
We tried Mont Marte's SuperCell range - and here's what we think!
Author: Art Shed Date Posted:11 January 2023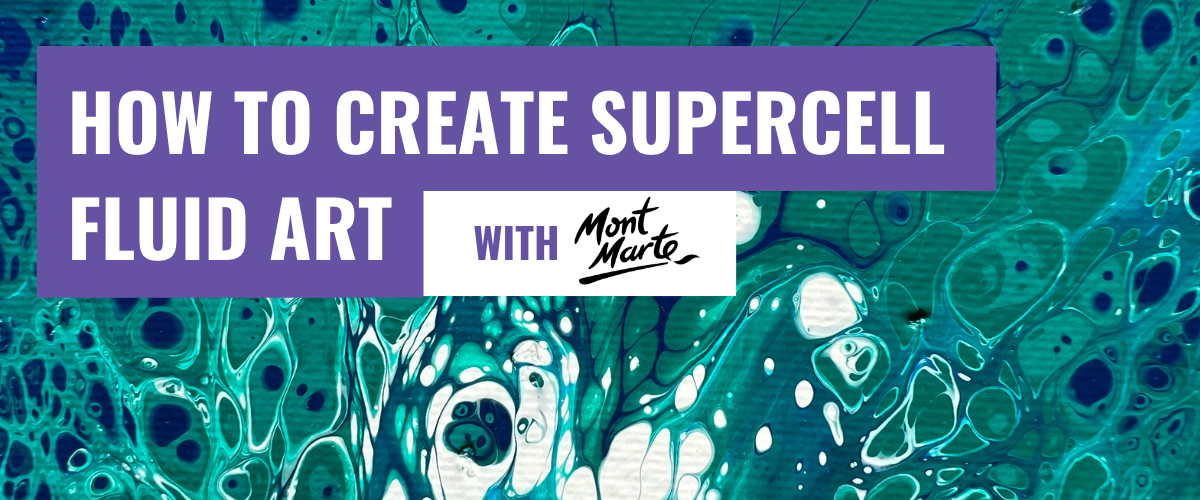 We put Mont Marte's SuperCell range to the test just to see how SUPER it really is and boy were we surprised!!! This new formula has made it incredibly easy to achieve a mass of cells with your fluid artwork.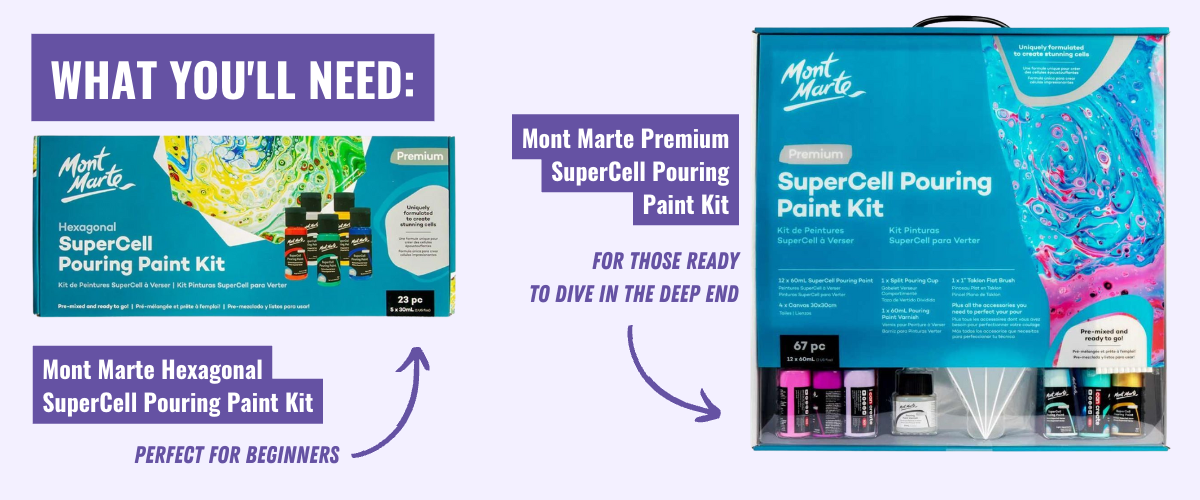 With this range Mont Marte have released two project kits, perfect for beginners and experienced pourers alike. We tried out the Mont Marte Premium Hexagonal Super Cell Pouring Paint Kit 23pc and we were so stoked with the final result! Kinda made us wanna tear open Mont Marte Premium SuperCell Pouring Paint Kit 67pc as well!!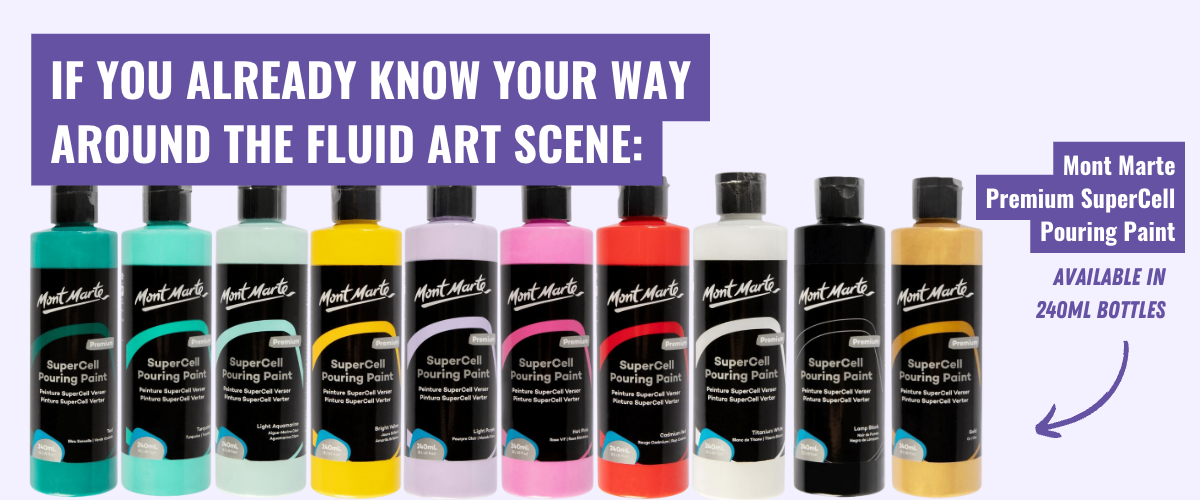 Now if you've already been pouring and creating fluid artwork for a while - you've most likely collected all the painting accessories you need, maybe you've already got your favourite wooden mixing stick and plastic pouring cups....? Don't worry, these amazing SuperCell Pouring Paints are available indivually in 240ml bottles, in a range of great colours. You can shop them here.

Let's get stuck in!


Step 1:
Unpack the gloves, plastic drop sheet, 3 x hexagonal canvas, wooden mixing sticks, measuring cup and paints! Prep your work area by laying down the drop sheet to cover any surfaces. Pop on the gloves provided and start picking out the colours you want to use!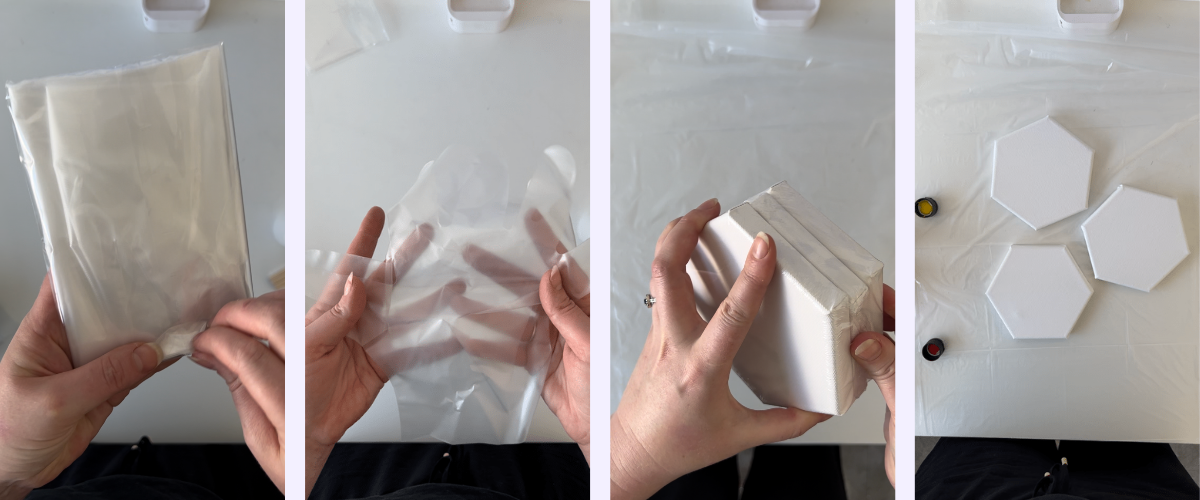 Step 2:
For this project we mixed a little bit of the white paint with the teal colour provided to make a slighty lighter teal for a more a little bit more depth and interest. We started with the blue paint first directly on to the canvas, then the lighter teal next, followed by the darker teal and finally a small pour of white in the middle. The cells started to instantly appear without much movement!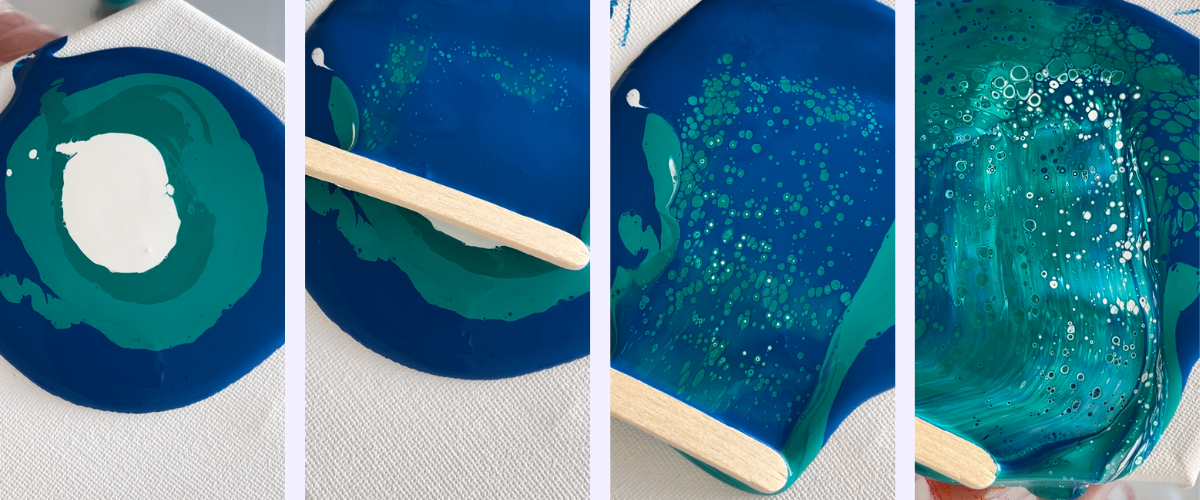 Step 3:
We then used the wooden mixing stick to drag areas of the paint over each section and again, the cells just appeared magically and so easily! We kept repeating this process until the whole canvas was covered and looking super cell-y ;)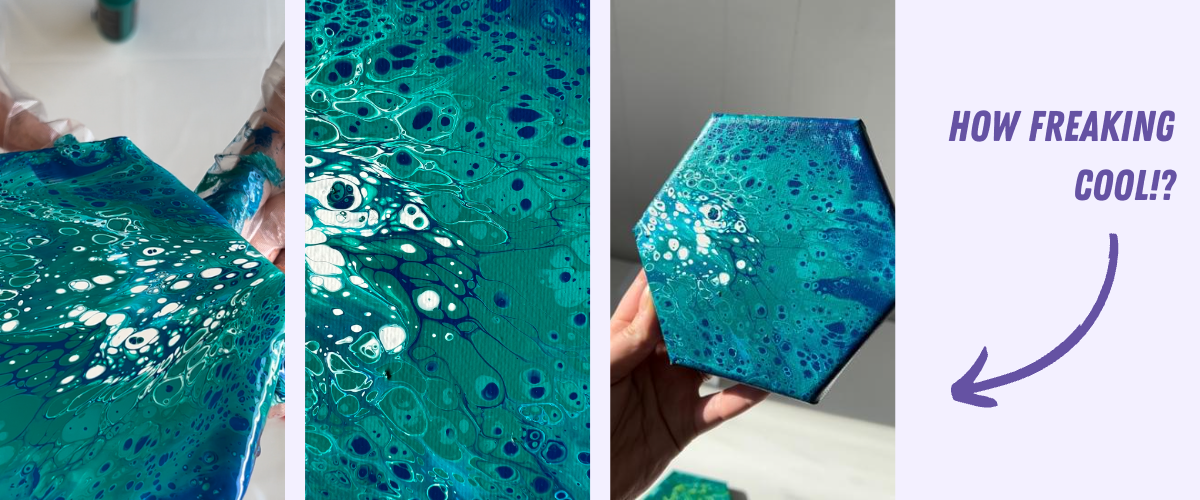 We are so dang impressed with this SuperCell paint from Mont Marte!! We can't wait to try out more colour combos!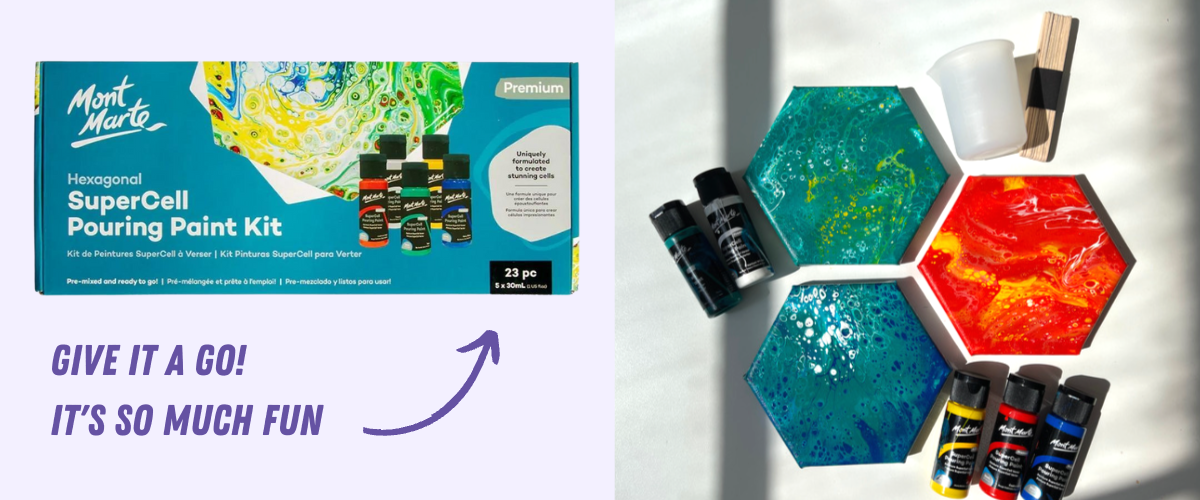 We hope you enjoyed following our process in making this project as we really enjoyed making it! As always, stay creative and don't forget to tag us in all your creations on Instagram @artshedonline
---
Comments (3)
Great Product

By:

Liz Akko

on 11 April 2023

Mont Marte SuperCell pouring paint is fantastic. I've used it as is and have also thinned it out. Made the most amazing "fire" swipe using the red and yellow. Heading down to Moorabbin soon to stock up on more colours





Art Shed Online Response
Hey Liz, that sounds amazing, it certainly is a great product, and very popular! Thanks for checking out the blog!
---
Wow..

By:

Michelle

on 25 January 2023

My order for these super cell paints is in. Can't wait to create...





Art Shed Online Response
Hey Michelle, that's great, thanks heaps for watching and have fun with these new paints!
---
Mont Marte SuperCell Pouring Paint

By:

Belinda Stevenson

on 24 January 2023

That looks incredible. Might give it a go! Has anyone else got anything to share about this paint and what they did?





Art Shed Online Response
Hey Belinda, yes it is very cool! Thanks for watching!
---
Leave a comment