---
How To Achieve a Resin Gloss Finish Without Resin
Read below all about how you can achieve that stunning glossy resin look in your pours without the resin! Simple, quick and ultra-effective.
Achieving a Resin Gloss Finish Without Resin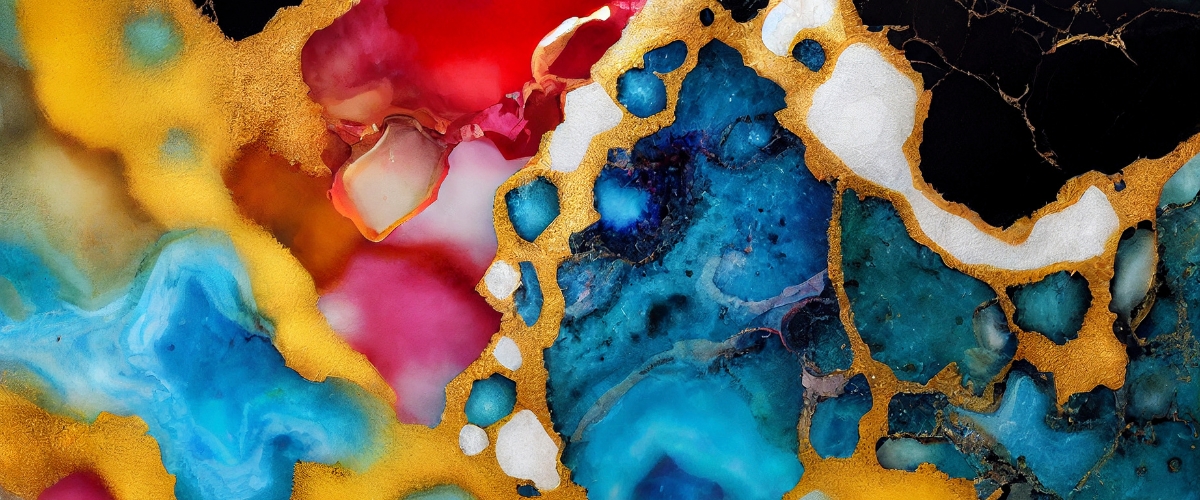 Here at Art Shed, we wanted to create a High-gloss resin artwork without using Resin itself.
We have experimented with a few different products using different techniques to achieve that desirable high gloss Resin effect.
Our helpful hints from our Art Shed Artists are products that are easy to use, don't require extra tools like a heat gun and are a little easier on the back pocket... Winning!

As we love pushing the boundaries and experimenting we have a little cheat list of products to share with you so you can achieve this at home!
Mont Marte Premium Painting Board
First, let's choose our surface.
We discovered for the best results in achieving a smooth and effortless piece using a painting board was our best option.
Having a smooth surface on this painting board enables the paint to glide on desirably and dry with an even finish that is optimal for achieving that glassy look. For an interesting effect, leave portions of the blonde wood exposed without paint and simply cover it with layers of varnish.
Another cool effect and a great way to be a little more sustainable is to use wooden chopping boards in your kitchen.
Display it on the walls as art or use it to display your food beautifully. That's definitely one form of #foodart we can get on board with!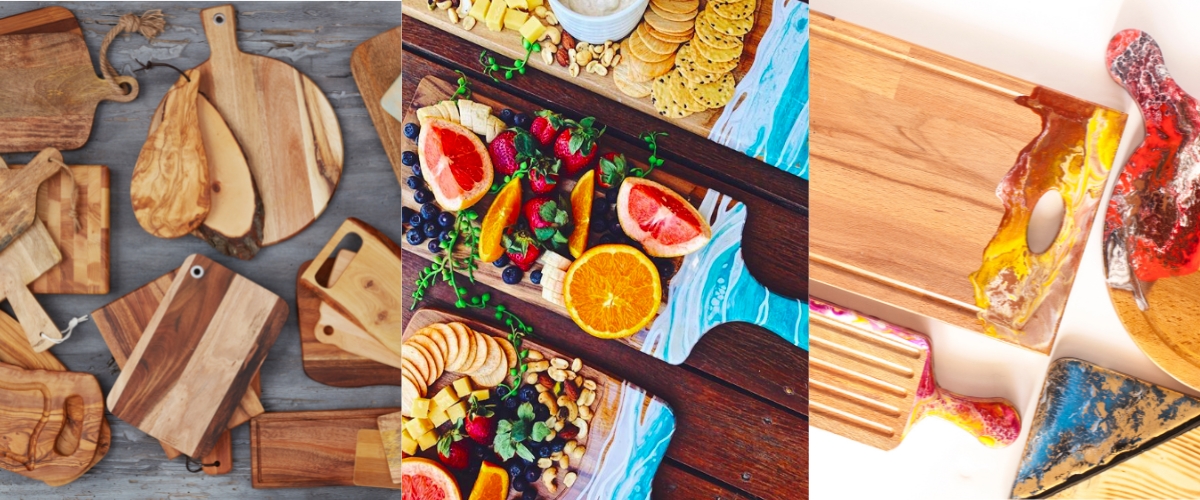 While we are not limited to surfaces there are so many items you can create with this fun activity, beautiful unique jewellery, coasters, and clocks, the options are endless and we have some more inspiration below.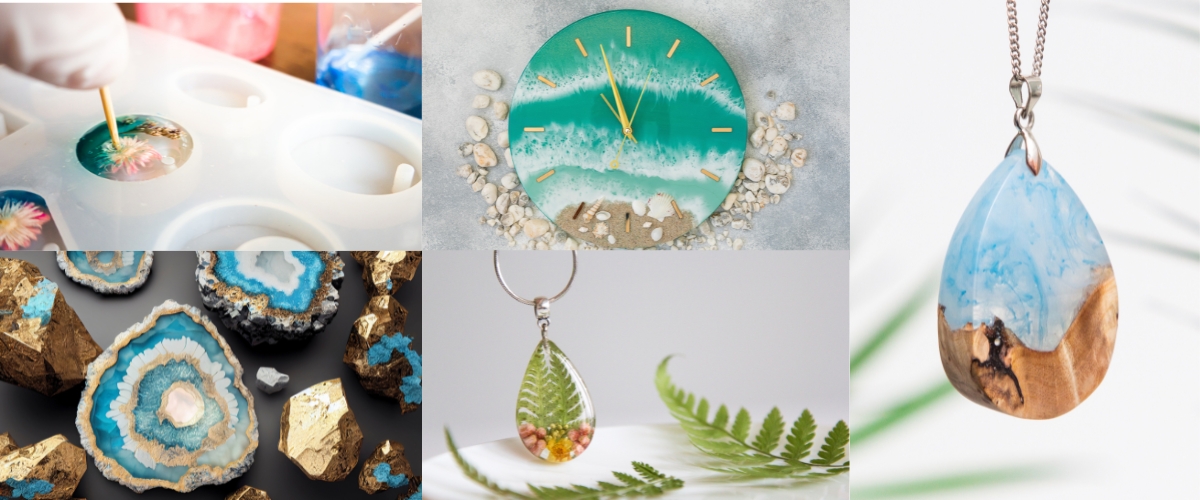 Liquitex Pouring Medium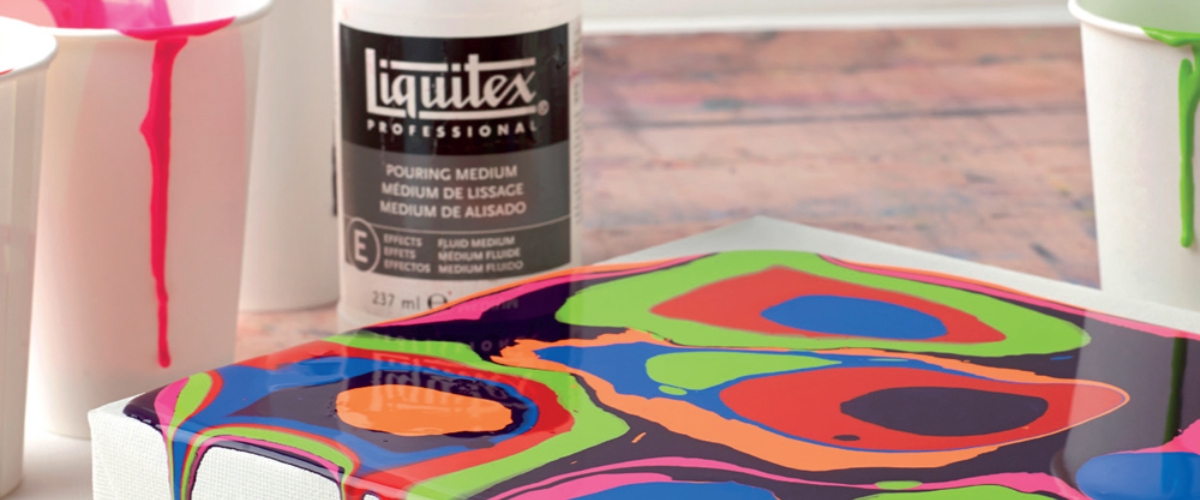 This one takes the hard work out for you.
When mixed with acrylic paints and poured, it creates even puddles with ease and creates a flowing application of colour.
It does not craze, crack or hold bubbles and retains an ultra-glossy, wet appearance when dry.
This medium does not alter the colour or opacity of paints when mixed and is flexible, non-yellowing and water-resistant.
This is an easy-to-use product with excellent results and a solid contender in our series.
Other substitutes: Atelier Pouring Medium, Floetrol Acrylic Paint Conditioner, Mont Marte Acrylic Flow Medium
Acrylic Pouring Paints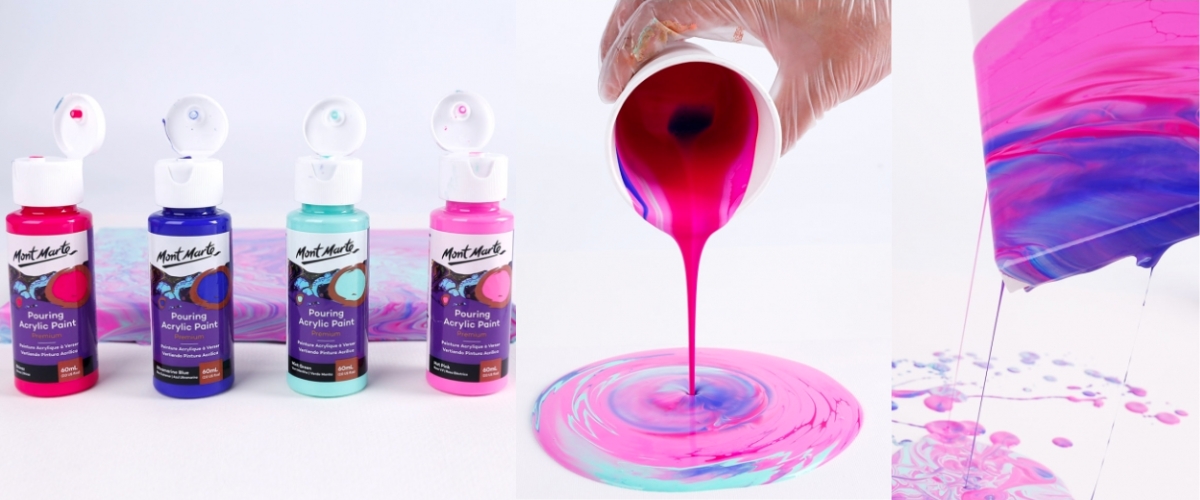 You can't make the perfect pour without the perfect paint!
To use, mix with your acrylic paint of choice we recommend a free-flowing one like Mont Marte Pouring Paint or Atelier Free Flow Acrylics.
Using these recommended paints in the required amounts you can watch the paint glide and marble onto your chosen surface and dry with that gleaming but soft finish we are looking to create.
These recommended paints are a highly-pigmented, fluid paint that applies evenly and smoothly and dries with a rich, vibrant finish.
High pigmentation means only a small amount of paint can go a long way when applied to your mediums.
This paint makes pouring and achieving stunning and gleaming results a breeze while adding rich colour while not altering the overall chemistry.
We suggest if you want to take that glass finish to the next level and make your artwork more durable, get your hands on a high-quality gloss medium/varnish we fill you in more soon.
Other substitutes: Matisse Flow Acrylic Paint, Matisse Fluid Acrylic Paint, Jo Sonja Acrylic Background Paint, Mont Marte Satin Acrylic Paint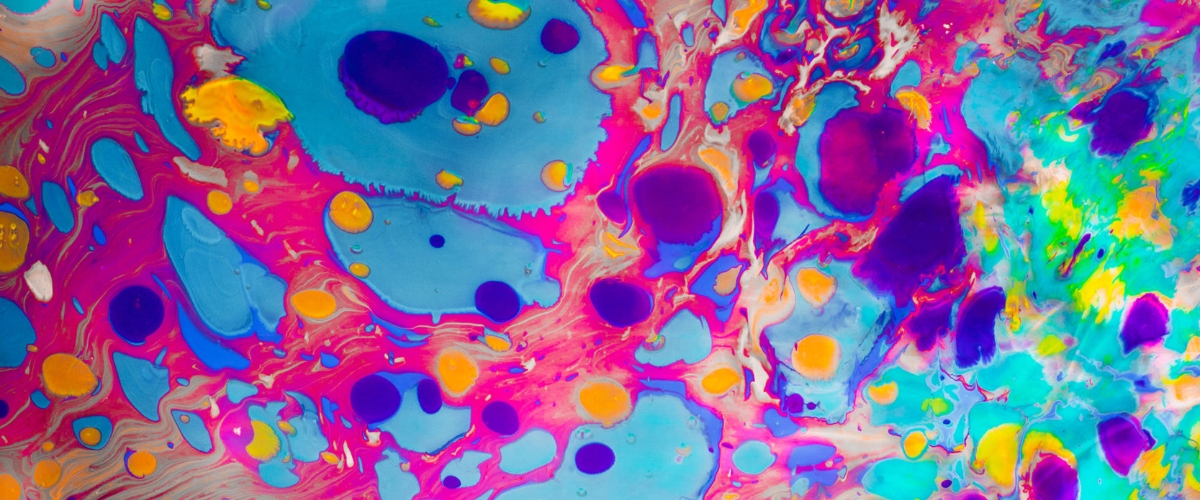 Gloss Medium and Varnish
This brings us to our next secret weapon, our friends Gloss Medium and Gloss Varnish.
Added to your paint and pouring the medium mixture, this dual-purpose medium and varnish add an extra level of durability and protection to your works and an even more intense sheen when dry.
It's a flexible formula that won't crack even with changes in temperature and humidity.
A good ratio we've found is mixing three parts Liquitex Pouring Medium to one part Liquitex Gloss Medium. If you go beyond that and add too much gloss medium you will find your colours may darken when dry.
With this mixture, you will notice the paint will have a slightly thicker consistency but don't worry, it will still pour fine.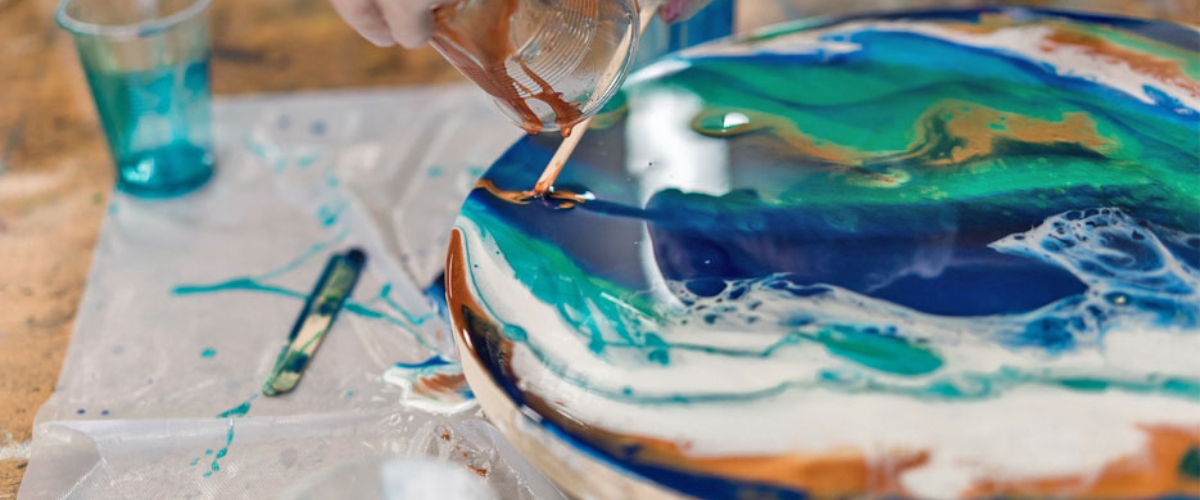 Liquitex High Gloss Varnish
And finally, the cherry on top of our beautifully glossy iced cake is the Liquitex High Gloss Varnish.
Slightly different to the aforementioned Liquitex Gloss Medium and Varnish, this can be used only as a finishing varnish, not a medium. With a very thin consistency, this is like a little bottle of liquid glass that will be the final layer of protectant and of course help you to achieve a lustrous resin gloss finish. Once your painting is dry after at least 24 hours, apply several layers of varnish with 3 hours in between each coat.
We are sure you'll be amazed at the results and enjoy your creation.
Other substitutes: Art Spectrum Gloss Varnish, Jo Sonja Gloss Varnish, Matisse Polyurethane Gloss Varnish, Liquitex Gloss Varnish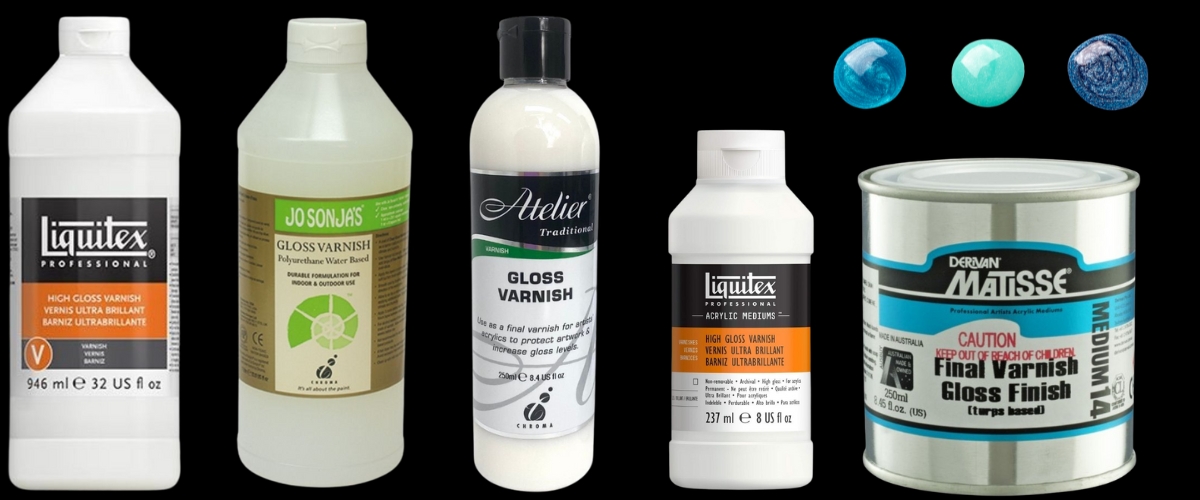 Give these Art Shed tips a go next time you're creating your own pour masterpiece, as always art is about enjoyment so get experimenting and have some fun with it. If you create anything from our blog tutorials don't forget to upload photos of your masterpieces to social media and tag us, we love seeing what you guys create.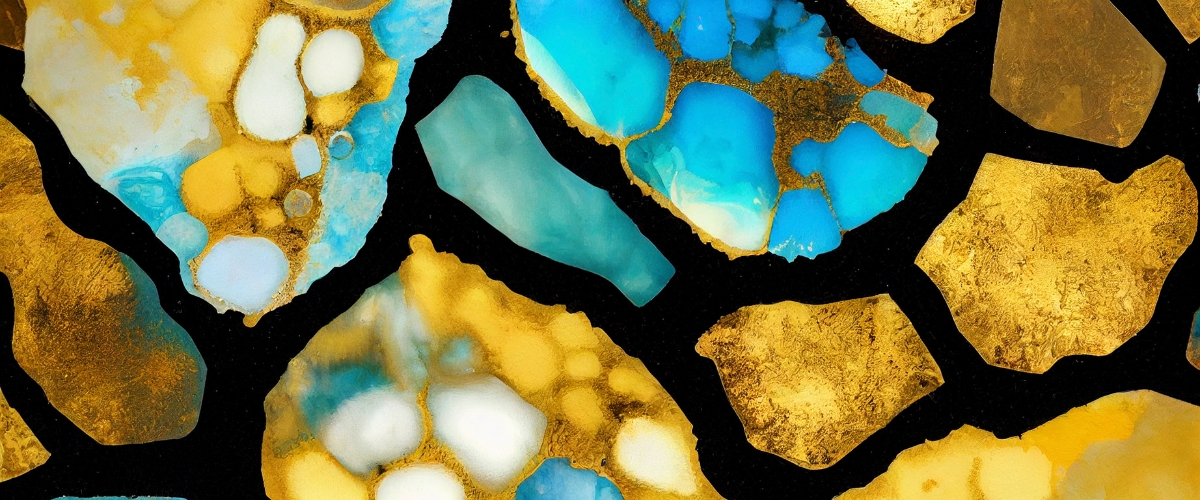 If you have any topics you'd like to learn more about drop us a line with some blog suggestions.
Plus, don't forget you can watch video tutorials on our YouTube channel https://www.youtube.com/user/artshedonline.
Happy creating!
F | @artshedonline I | @artshedonline
---
Comments (2)
Can't get art spectrum varnish

By:

Megan

on 4 January 2021

Hi there I'm hoping you can help I can't seem to get Art spectrum gloss varnish in the United States is there anyone that you could recommend going through to get it shipped here? Is there a better alternative? Please email me if you have any ideas or any suggestions. Your help is much appreciated thank you so much for your time and help!





Art Shed Online Response
Hi there! Unfortunately due to extreme delays because of COVID-19 we have had to temporarily close our International Shipping service. We hope to reopen this service later in the year but we are unsure of when this is likely to happen. If you would like to be notified of when we reopen International Shipping you can sign up to our email list on our website, as this is how we like to keep our customers in the loop with updates on the store. :)
---
Atelier Free Flow Acrylic Paint

By:

Liesa reed

on 17 October 2020

Can you use Atelier Free Flow Acrylic Paint with a paint brush as I want to use it inside the top 4cm of a wooden bowl and don't want it to run. I want to see the grain behind it but with a little maroon /red glassy finish. Is this achievable . Thanks in advance for your reply. Kind regards liesa
---
Leave a comment