---
How to easily hang your artwork
Author: Tessa Date Posted:6 March 2023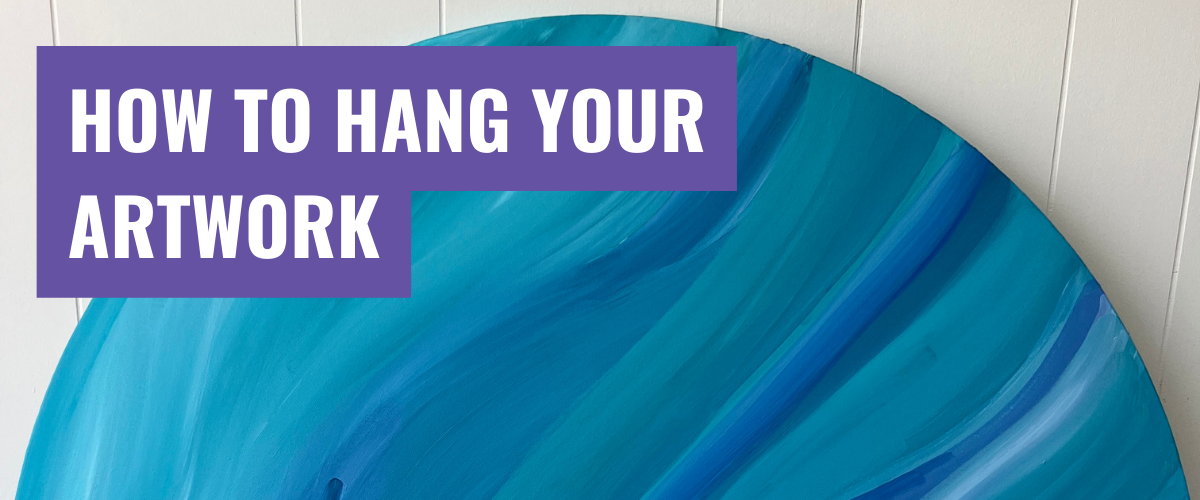 You may be thinking to yourself, "Geez, I'm so talented, I really should get this beautiful artwork I've created ready to hang so that it's super easy for any potential buyers to display in their home" or something like that... Well don't even stress about it because we have everything you need to do that and this handy tutorial to help you along the way.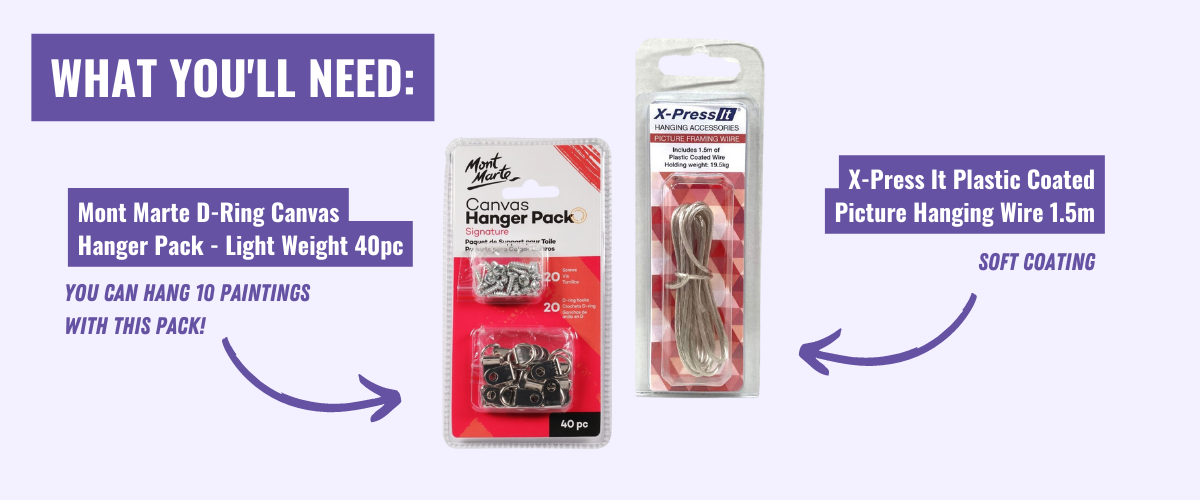 What you'll need:
A phillips head screwdriver
The d-ring canvas hanger pack is perfect for small and medium - sized canvas; up to 1m x 1m. This set includes: 20 small D-Ring hooks and 20 screws. The X-Press It wire pack includes 1.5m of plastic-coated wire with a holding weight of 19.5kg. For heavier weight frames, you can use an second length of framing wire to add the extra strength required.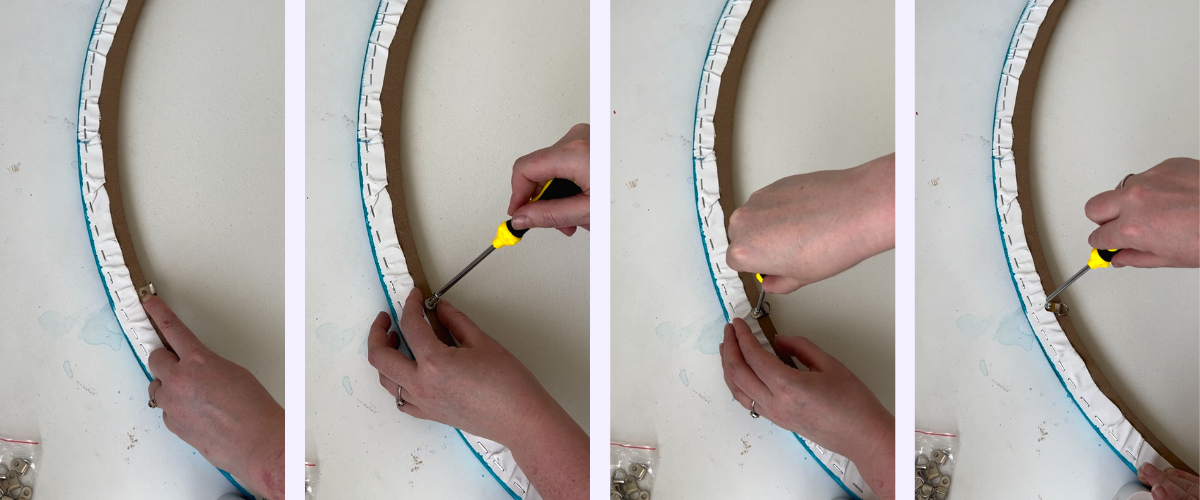 Hanging your artwork is pretty straight forward. All you need to do is attach 2 x d-rings to either side of the artwork you want to display. You want to make sure that the d-rings are level with each other so your artwork won't hang all wonky! And you need to position the d-rings about a third of the way down from the top of the canvas. Once you've positioned your d-rings, line up the screw on the timber frame and start screwing the d-ring in place. Repeat again on the otherside. Make sure the d-ring is faced towards the inside of the canvas frame!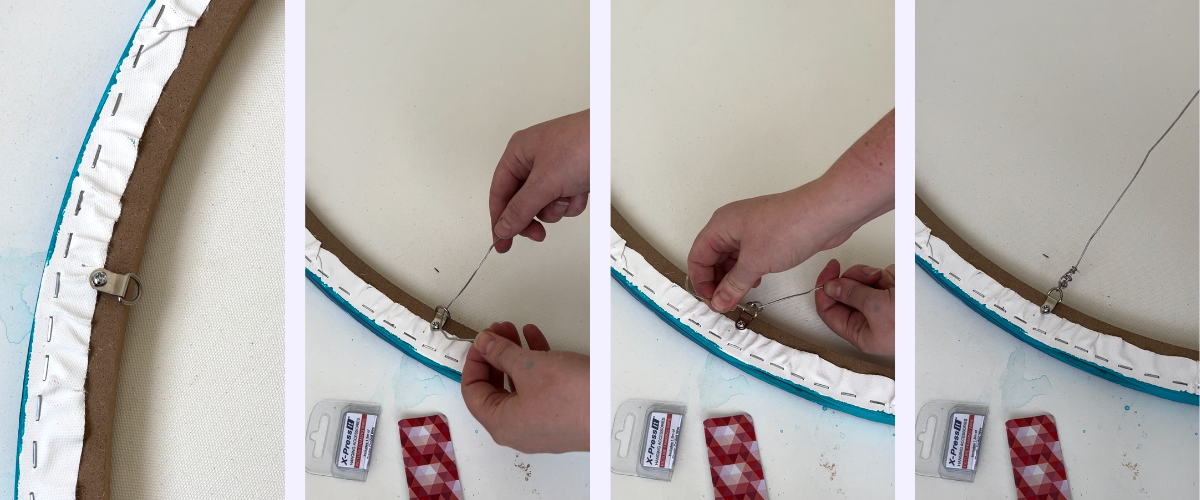 Once you are happy with the position of the d-rings, it's time to attach the wire! There are a few different ways to tie the wire to the d-ring, illustrated below is the method we used to secure the wire. This method loops the wire through the ring twice and then you wind the remaining wire around the piece going across to the other side of the canvas. Make sure you measure out enough wire to allow for a little bit of slack. I cut about 5 - 10cm extra than I needed, some to allow a little bit of slack in the wire and some to wind back on itself to secure the wire.
We hope this helps you hang your beautiful artworks in the future! If you have any questions or comments bee sure to leave them below! And don't forget to tag us in your artwork on Instagram @artshedonline ;)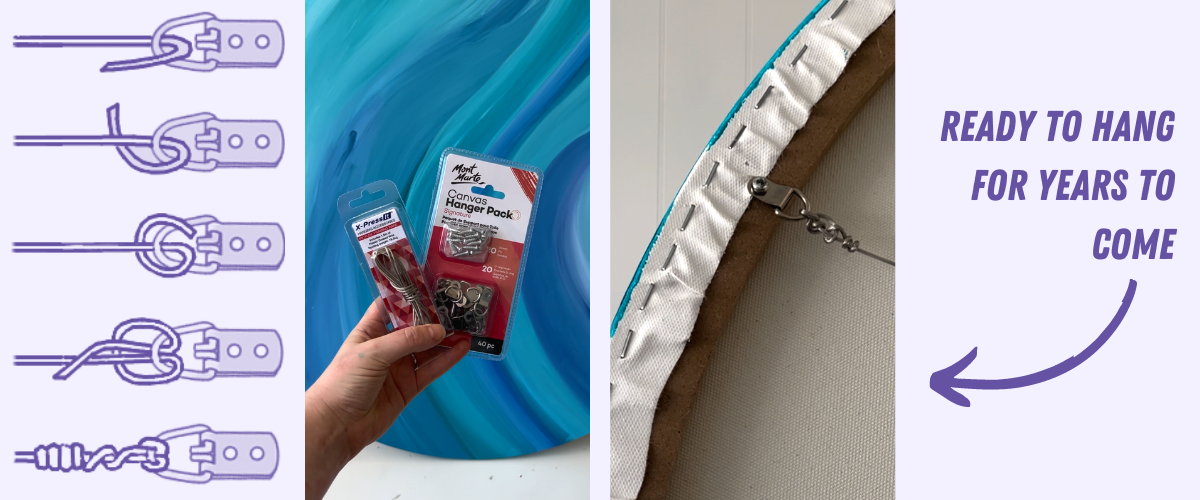 ---
Comments (2)
Very helpful

18 April 2023

Thanks Tessa for this blog entry... it's very helpful. The photos are great too





Art Shed Online Response
Thanks so much Brian and Lyn, we are so glad you enjoyed it!
---
hanging paintings

By:

Bronwyn Scaletti

on 16 March 2023

Thank you for this article, will be much easier than hand screwing in hooks .





Art Shed Online Response
Thanks for reading it Bronwyn, we are so pleased you found it useful!
---
Leave a comment