---
Matisse Acrylic Paints - Structure Vs. Flow
Author: Tom Date Posted:28 March 2017
The differences between Matisse Structure and Flow Acrylic Paints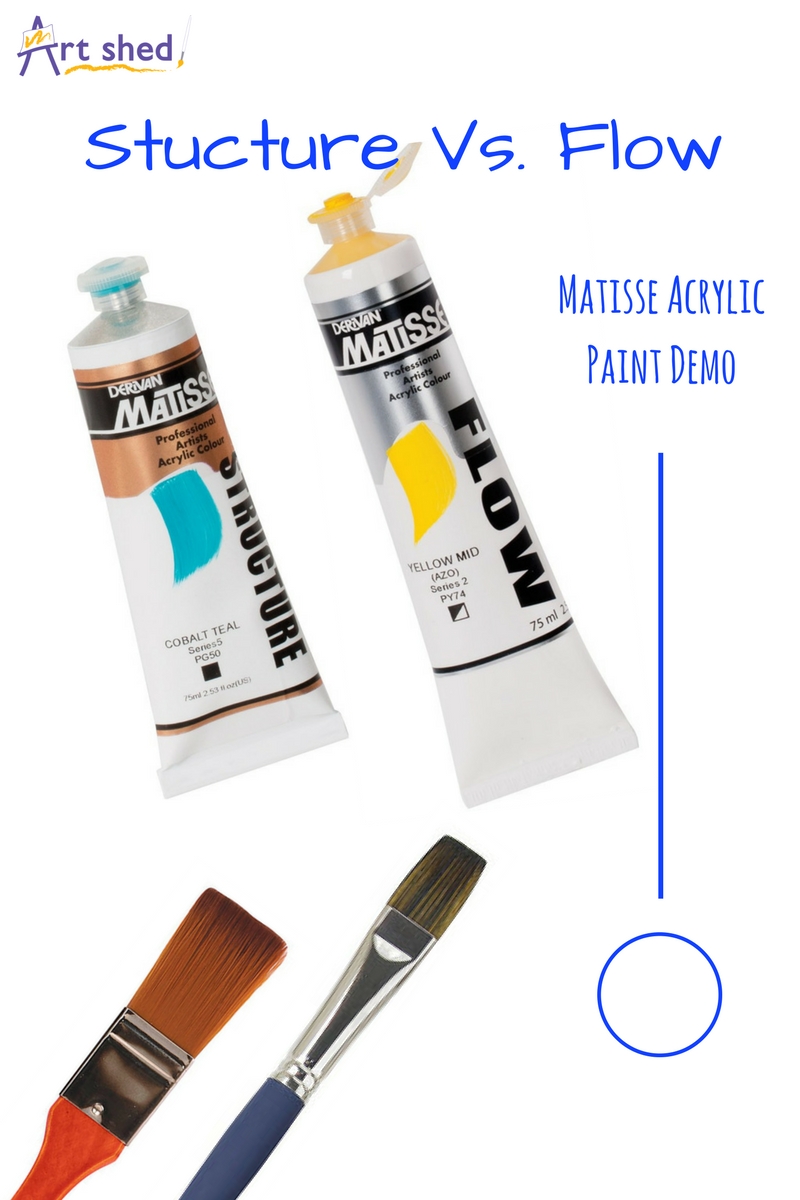 This week at Art Shed we are very excited! We recently ran a survey about what paints our customers would like to see added to our range, and we got a fantastic response. We have taken your feedback on board and Art Shed is now a proud stockist of the full range of Derivan Matisse Structure AND Flow Acrylic paints.
Matisse is one of the most widely recognized Acrylic paints in Australia, and is loved by many influential and reputable Artists worldwide.
For those of us who are not as familiar with Matisse Acrylics, I have put together a short video demonstrating the key differences between Matisse Structure and Flow paints - detailing the viscosity of the paint and the various different uses for each of these ranges.
If you have any questions please get in touch with me on our live chat window - or you can email me! customerservice@artshedonline.com.au
I hope you enjoy the video.
-Tom
---
Comments (1)
Some advice on Matisse Mediums

By:

JIM WILLIAMS

on 30 July 2018

Could you help me with some advice on using Matisse acrylic and mediums for screen printing ?. I'm fairly OK with Paste medium but the booklet that Matisse has published is a little vague (to me) on gloss additives. I want a gloss finish on the screen print and am uncertain as to what to use. There seems to be a number of mediums that produce the same results. Is the gloss additive that can be screened over a finished print the same as the medium that can be added to the ink before printing ? I understand that a lot of this is trial and error but this stuff is a bit expensive so any help you could give me would appreciated. Thank you, Jim Williams.





Art Shed Online Response
Hi Jim, the Matisse mediums are vast in range and my knowledge of the precise nature of them for use with screen printing is limited. My suggestion would be to contact Matisse directly for this one, they have artists on their team who are extremely knowledgeable about their products. Here's the number for Chroma Australia :) 61 2 9457 9922 I will say - from my experience I would be more inclined to use the medium that can be added to the ink, merely because this will be a far cleaner way to do the print. -Tom
---
Leave a comment