---
Ideal for school projects, hobbyists or artists.
Mixing Directions: We suggest approximately 1 part water to 2 parts plaster, however this will vary with temperature of water used and prevailling weather conditions.
Water should always be added to the mixing tray first then sprinkle or sift plaster into the water in small quantities and gently mix with spatula.
Tap sides to vibrate and release air bubbles.
When mixture is a smooth, even consistency and a uniform light grey colour it is ready to pour into mould.
Never use bare hands to mix or stir plaster.
Do you know where to buy plaster of Paris?
Well, the answer isn't "Paris", if you want the best deals. Actually, you will find the best value deals for plaster of Paris at Art Shed, right here in Australia.
Art Shed is the number one supplier to artists throughout Australia, and we even sell products to overseas buyers. We supply all kinds of materials for artists, and we make it easier to get the things you want.
Why you should buy plaster of Paris
For artistic purposes, plaster of Paris is the ideal type of plaster. Some people think that plaster is plaster, and that "plaster of Paris" is just a fancy title without any special meaning.
The truth is that plaster of Paris is specially formulated, and the formulation gives the plaster unique properties that make it highly suited to art and also certain other purposes.
The important ingredient in plaster of Paris is gypsum (in fact the correct name for plaster of Paris is actually gypsum plaster). The gypsum is superheated, which changes the molecular structure. The resulting powder can be turned back into gypsum by adding water, and that is why the plaster hardens to a firm surface.
However, the interesting feature of this reconstituted gypsum that makes it so suitable as an art material is that even after hardening, the surface is still very workable. You can sand it, sculpt it, etch it, paint it... it's wonderfully versatile and can be used in so many different ways.
How to make coloured plaster of Paris
Everyone knows that plaster of Paris is very white. That's a property of the gypsum. However, if you mix the plaster powder with tempera paint powder, it will create beautifully tinted plaster, which opens up even more possibilities.
You will need to be careful, of course, because by adding the paint powder, you are actually introducing what is called an adulterant. This affects the chemical formula of the resulting plaster and can affect the properties of the end product. It's all about the ratio.
You want to be aiming for a ratio of about 5 parts plaster powder to 1 part paint powder (5:1 ratio), and you can experiment with minor adjustments to get the ultimate balance of vivid colour to product strength.
Things you can do with plaster
There are all kinds of interesting projects you can attempt, from serious art works to just having some creative fun. Kids certainly love making things with plaster, and it can be huge fun for everyone involved, although cleaning up afterwards might be a different story.
Here are a few ideas for unusual things you can do with plaster of Paris that you may not have thought about already:
Dip flowers carefully in plaster (you can also carefully paint plaster onto the petals). You have to use a delicate touch and not try to coat too heavily because the petals will not easily hold the weight of the plaster. If you do it properly, however, you will have plaster flowers which can be used for decorating things. You can leave them plain or paint them.
You can also dip other natural items such as pine cones. These have been used by some people as Christmas tree decorations, but you can probably think of many other creative ideas.
Use the plastic trays from cookie packaging as a mould for making cute caterpillars, grubs, butterflies, etc. It's an easy project for kids and results in a bright and cheery room decoration.
Use anywhere you would traditionally use clay, but with faster results and easier working.
Plaster of Paris is very practical and can be used in so many ways. If you're feeling inspired, buy your plaster of Paris supplies on Art Shed. You'll save money, and it's the easiest way to shop.
Read Less
(MMSP0022)
| | |
| --- | --- |
| SKU | MMSP0022 |
| Barcode # | 9328577018565 |
| Brand | Mont Marte |
| Shipping Weight | 1.0000kg |
| Shipping Width | 0.050m |
| Shipping Height | 0.050m |
| Shipping Length | 0.050m |
Others Also Bought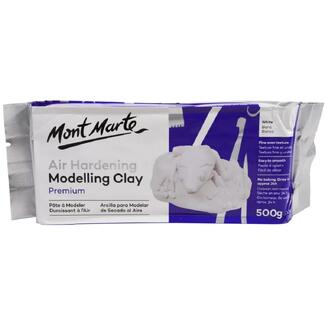 Mont Marte Air Hardening Modelling Clay - White 500gm
$5.50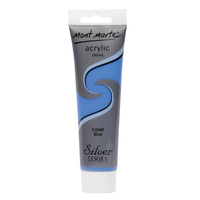 Mont Marte Satin Acrylic Paint 100ml Tube - Cobalt Blue
$3.50
More From This Category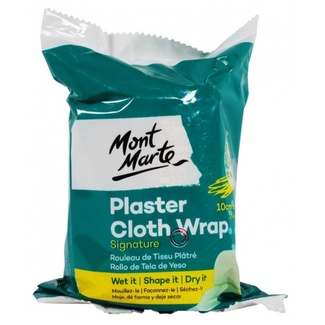 Mont Marte Sculpting - Plaster Cloth Wrap 10cm x 4.6m
$3.95