---
Top Christmas Gift Picks for Kids
Author: Liv Moull Date Posted:1 July 2019
Top Christmas Gift Picks for Kids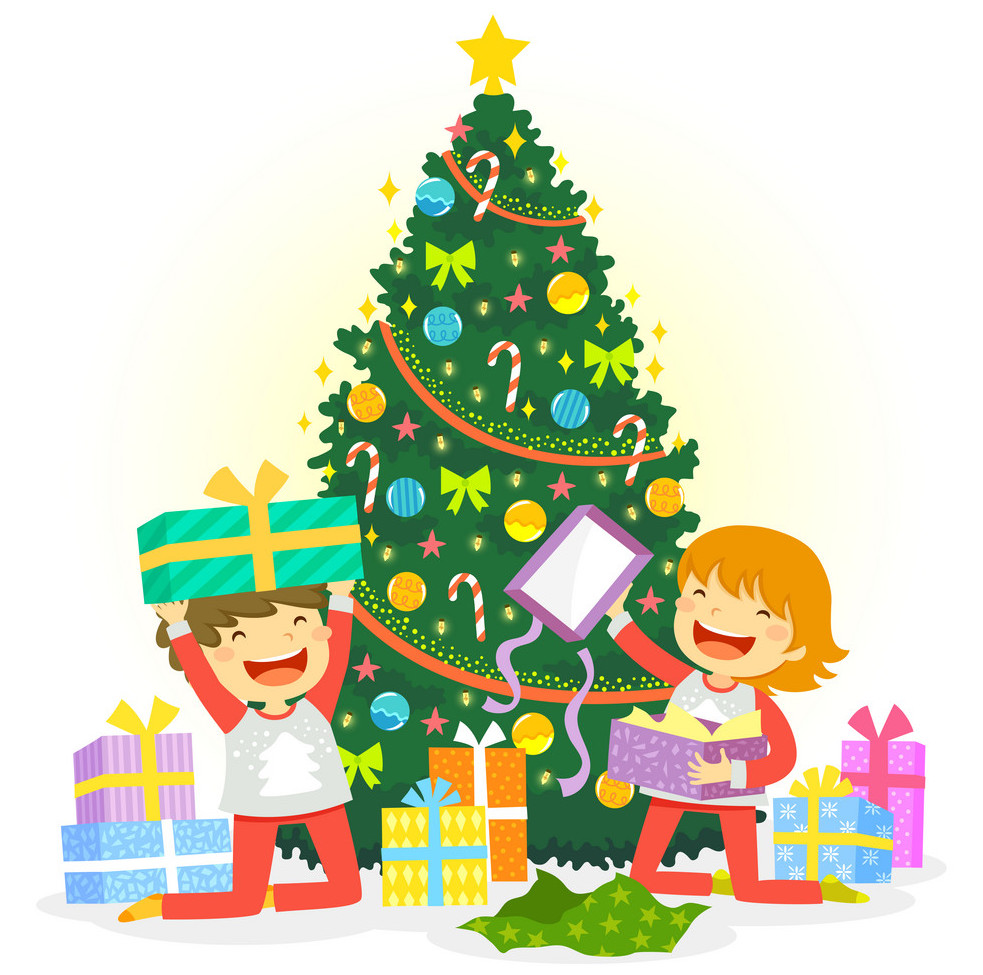 There are few things more exciting and heart-warming than seeing your kids opening and loving their presents on Christmas morning, so we know how important it is to find the right gifts for your kids and of course, maintain Santa's stellar gift-buying reputation. We also know what a busy and chaotic time Christmas can be and it can be difficult to find the time and energy to present hunt. To help you avoid that never-ending, mind-numbing slump around the shopping centres, our Art Shed elves (in consultation with kids, of course) have put together a list of their Top Gift Picks for Kids. Our staff picks take the time, guess work and hassle out of gift buying and let you get back to family time this Christmas. Plus, we have it on good authority that these gifts have been approved by the big man himself.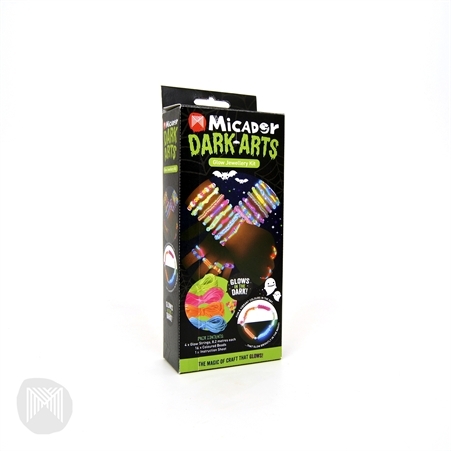 Get your kids crafty and creative with this great Micador Glow Jewellery Kit. This funky kit contains four glow-in-the-dark bundles of string in different colours, 16 coloured beads and a step-by-step instruction sheet to get them creating their own beautiful ready-to-wear rings, bracelets or necklaces. This kit is not only fun for kids but also educational; it teaches them about crafting things from scratch, concentration and the science behind glow-in-the-dark pigments. Plus, they'll be able to flaunt and wear their finished masterpieces with pride! An excellent gift for girls and boys.
Micador Glow Kit – Firefly Jar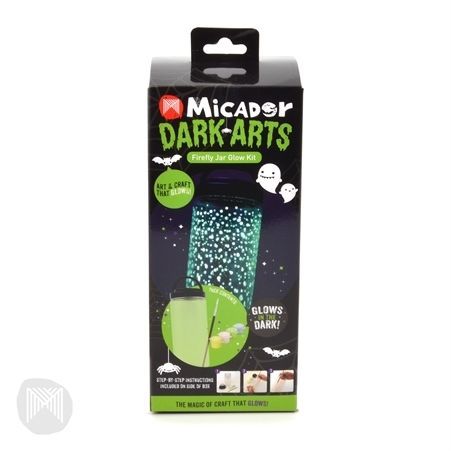 If jewellery isn't their thing, not to worry, your kids can still join in the glow-in-the-dark fun with this Micador Glow Firefly Jar Kit. This kit contains everything your kids need to create their own super cool firefly jars including: 1 clear plastic jar with a lid and handle, 4 coloured glow-in-the-dark acrylic paint pots, a paint brush and step-by-step instructions. This kit not only provides loads of fun for kids but also teaches them about the wonders of light and the science behind glow-in-the-dark pigments. It also means they can have their very own light-up firefly jar to display in their room for cool effects and to help with lights-off time at night.
Mont Marte Kids – Tabletop Art Station Easel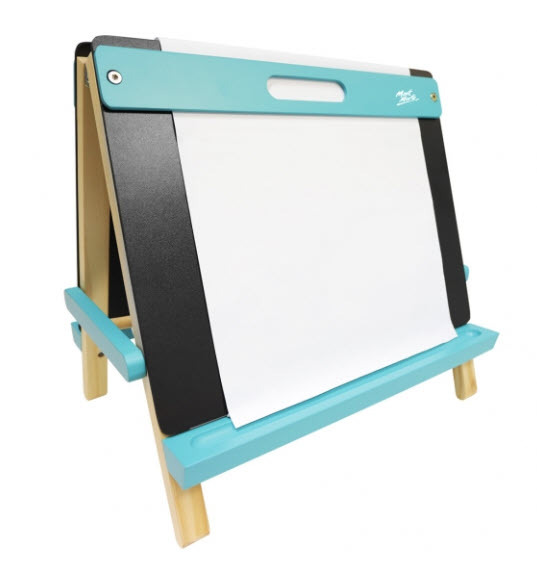 This nifty 3-in-1 art station acts as a whiteboard, blackboard and drawing board complete with a paper roll for hours of drawing fun. It's A-frame design can be easily set up on your dining room table for craft time and packed away all in time for dinner that evening. Available in 3 colours, this easel provides the perfect station to get the creative juices flowing in your little artist and provides hours of entertainment and fun. Who knows, you might just have the next Picasso on your hands.
Mont Marte Paint Set – Fabric Paint, 8pc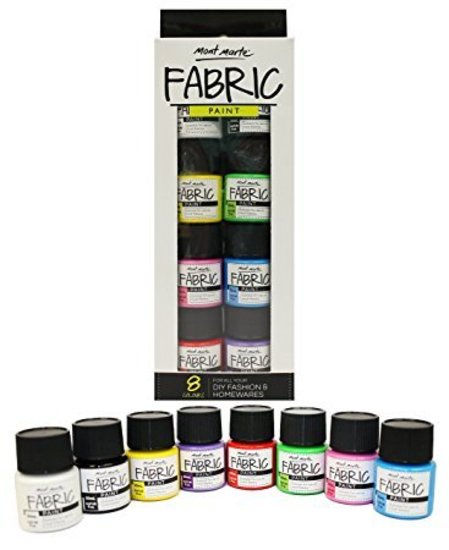 Have a bit of trouble getting your little one dressed in the morning? Have trouble no more but letting your kids wear their own creations! This Mont Marte set of 8 fabric paints lets your kids get imaginative and creative and make their own funky t-shirts, dresses or pants. This will also not only keep the kids occupied for hours but also let them explore and express their individuality. Why not join in on the fun and create yourself some eye-catching tees? Each of the colours in the set are permanent for long-lasting works and can be easily mixed together to extend the palette.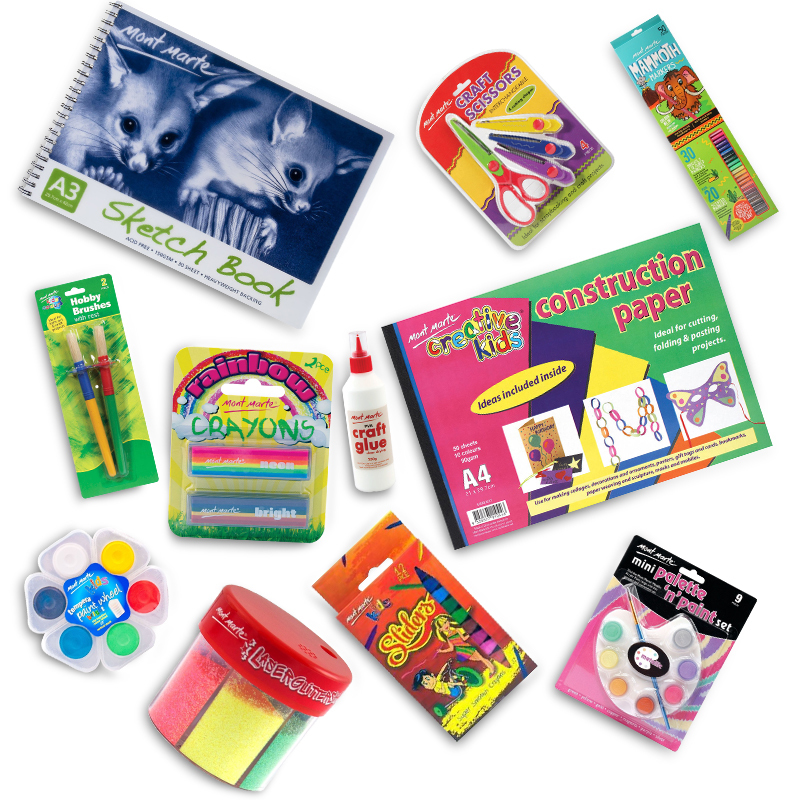 This amazing value-for-money pack contains everything your little one needs to get crafty, and then some. Perfect for rainy day activities or crafternoons, this pack will have your kids entertained for hours with colouring, scrapbooking, painting and more! Safe to say you will be one popular parent come Chrissy morning.
Micador Early Start First Dough, 4pc

Help mould your little one's creative mind by getting them to mould some dough! These Micador Early Start Doughs come in 4 packs of Bright Colours and Neon Colours. The non-toxic formula is suitable for ages 2+ making them the perfect creative stepping stone for your budding artist. This super soft dough is super easy to work with and colours can be mixed to create new ones which also teaches your little one about colour mixing and recognition. These little dough packs are not great for educational purposes but a load of fun!
Micador Early Start Beeswax Triangle Crayons in Case, 24pc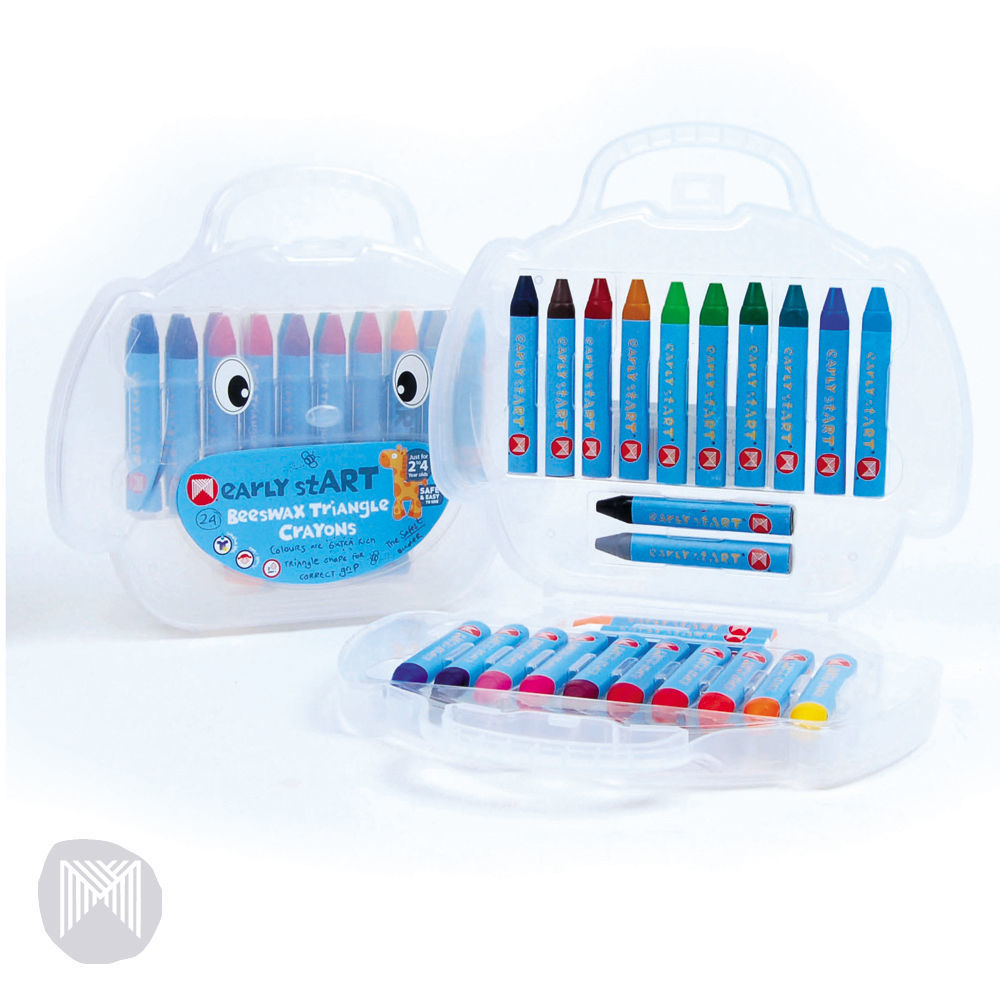 This pack is the ultimate in kids colouring crayons with 24 brightly coloured crayons made from a non-toxic natural beeswax. These easy-to-use crayons are also break-resistant so will remain in one safe piece in the hands of your little one for years to come. The 24 fun colourful crayons are enclosed in a cute, sturdy dog-shaped case that also features a handle so this set can become your kids' personal case of crayons that can be carried just about anywhere!
Mont Marte Kids Pencil and Eraser Novelty Set, 48pc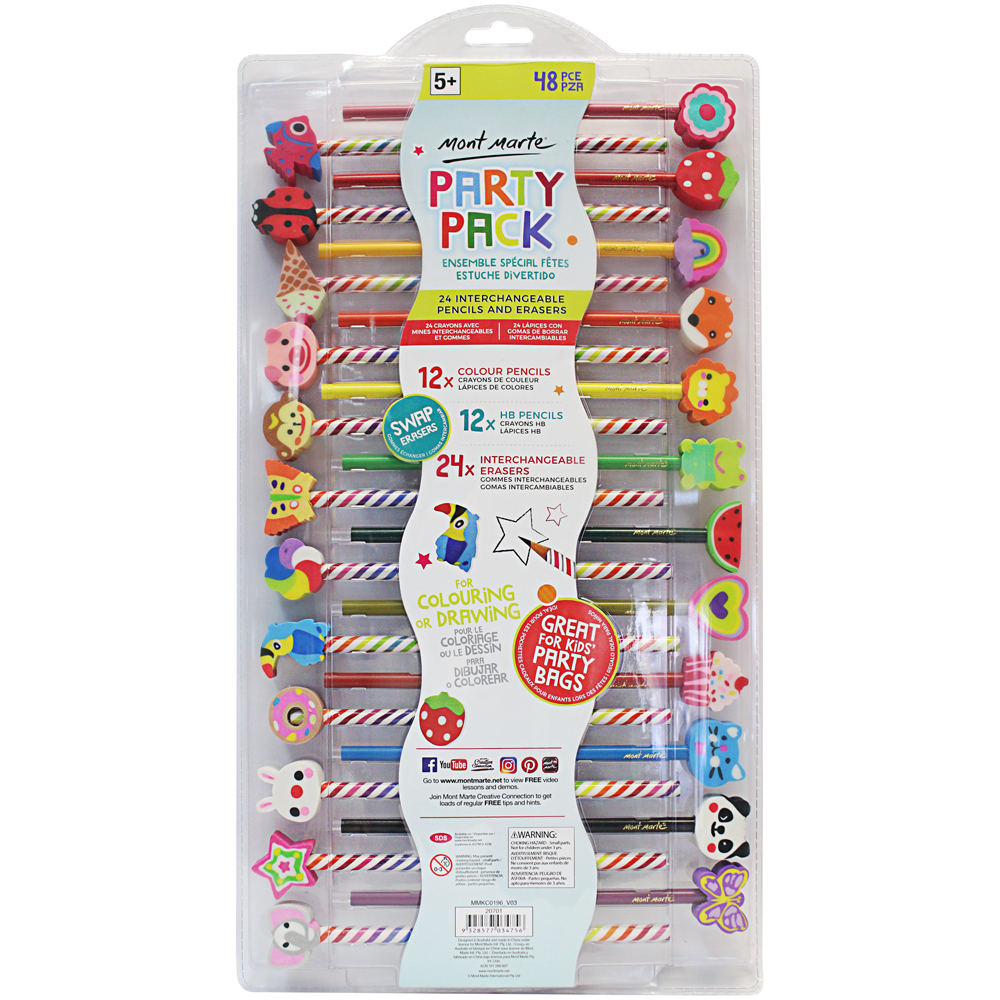 This 48-piece set contains 12 coloured & 12 HB pencils along with 24 interchangeable erasers that fit perfectly on the end of each pencil. These fun erasers feature animals, fruits and shapes for creating one very funky pencil collection and introduces play into drawing time. We guarantee this pencil pack will receive the 'woah, that's so cool!' stamp of approval.
We hope our Santa-approved gift list has sparked some ideas and helped to make present buying time a little less overwhelming. If you have any more queries or would like some more information about our products, drop our friendly team of elves a line. Wishing you all a Merry Christmas that's filled with friends, family, delicious food and of course, good presents.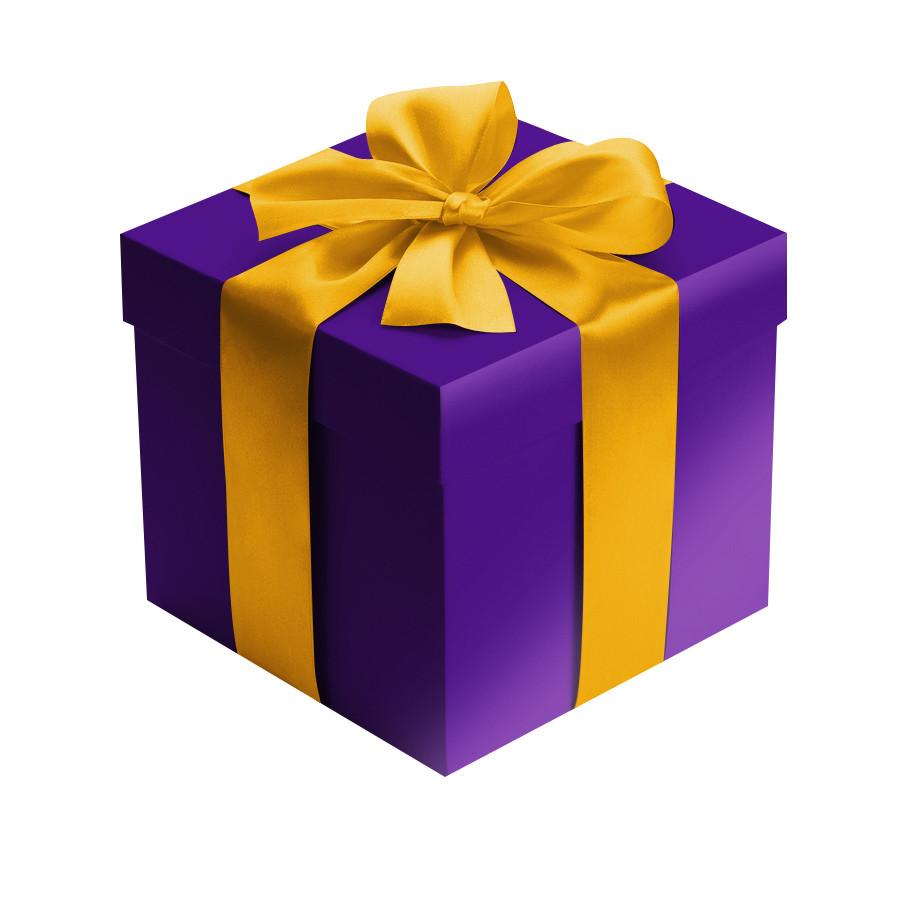 ---
Leave a comment