---
17 Super cute stationery supplies to make school fun!
Author: Dana McGorlick-Appelman Date Posted:4 January 2022
Cute stationery supplies to make back to school season fun- a guide for primary school kids and parents!
Mont Marte Kids - Scented Colouring And Paint Art Set 18pc
Create with sweet scents and bright colours! Little artists will love expressing themselves with this fun kids' colouring set.
Includes:
8 scented markers

2 glitter paint pens

8 scented leaf crayons
Note: Suitable for ages 5+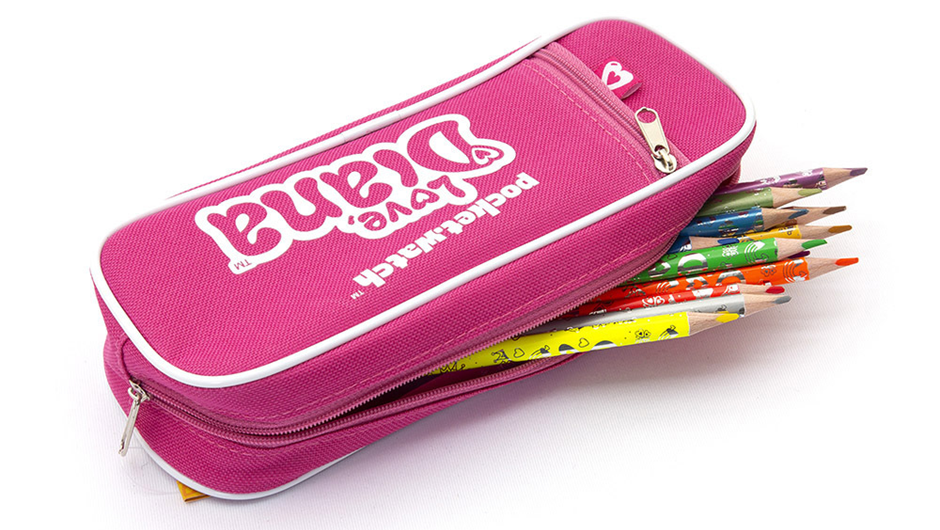 A cute pencil case is a must when going back to school, and this Love, Diana pencil case is compact, strong and stylish. It features 2 separate compartments and a strong, durable zip, perfect for storing all your school essentials, just like Diana would! The heavy-duty woven fabric also protects your gear from bumps and scrapes.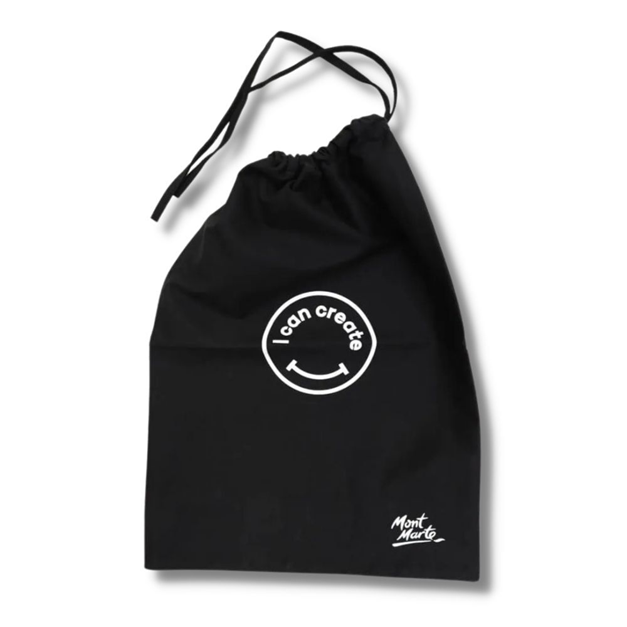 Mont Marte Storage - Drawstring Art Bag
Finally, a Drawstring Art Bag that is big enough to store your supplies!
It's made from 100% black cotton that is soft yet durable enough to travel to and from the classroom. This art supplies bag also offers a cotton drawstring that cinches the bag closed to secure the tools within.
You'll also love how easy it is to clean. Simply wash, dry, give it a warm iron then it's ready to be used over and over again.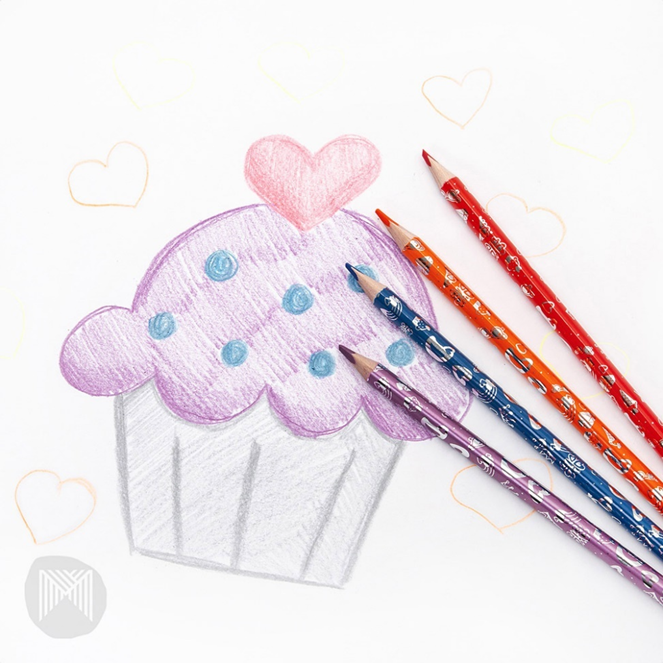 Colour, draw and write with these super fun metallic and neon pencils from Love, Diana! The bold pigments and quality binders in the colour strip enable smooth writing and vibrant colour. The 3mm colour strip also enables faster colour lay down and high break resistance.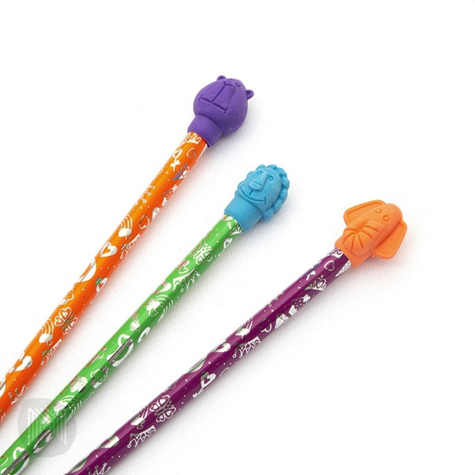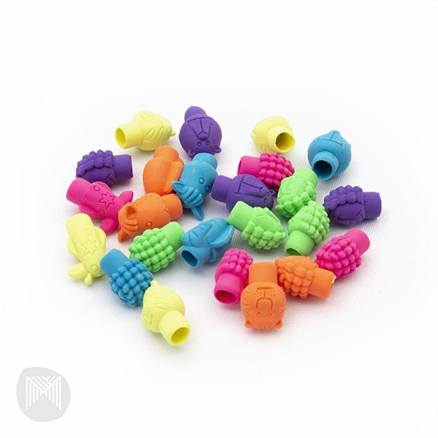 These erasers smell so good! The pack comes with 24 scented eraser toppers in fun animal shapes and bright colours. Perfect for Diana's pencils or dressing up your own.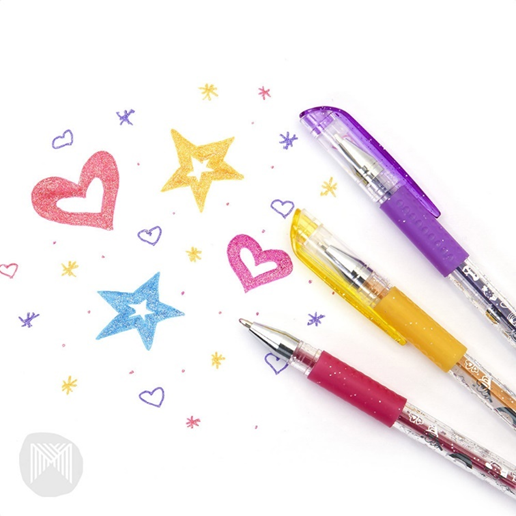 Gel pens are a must for back to school, and glitter gel pens are even better! This pack includes 8 fun glitter colours that are super smooth, and are great drawing or writing letters.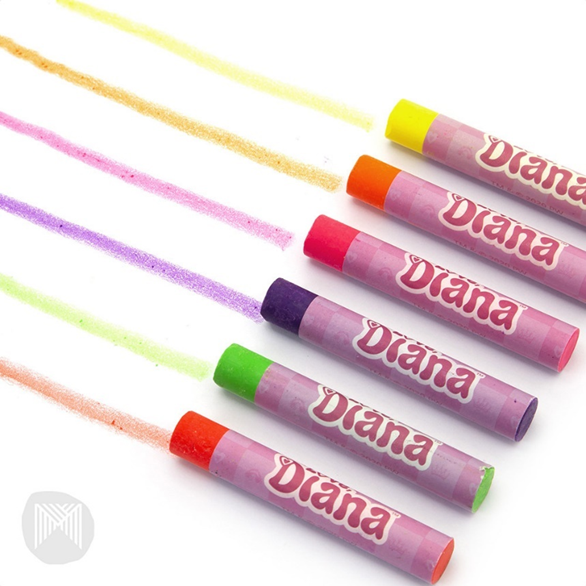 These Neon Oil Pastels from Love, Diana are great for bright drawings. Their high pigment quality and concentration give vibrant colour on paper, and the soft, creamy binders give a smooth laydown. The larger size also means faster colouring and pastels last longer.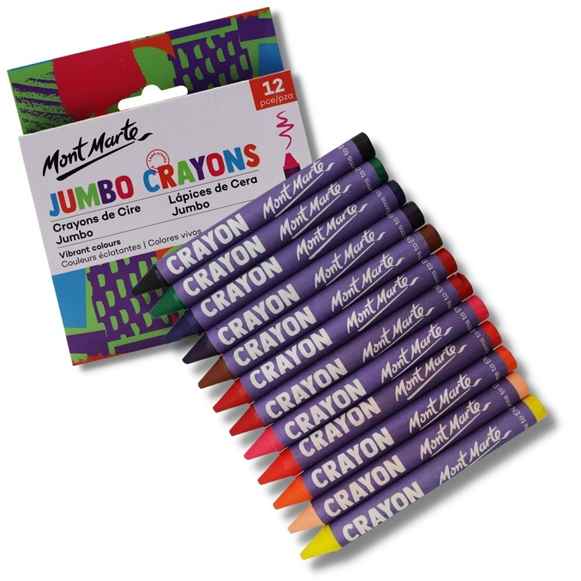 Mont Marte Kids - Jumbo Crayons 12pc
The Jumbo size of their crayons make these 12 vibrant colours easy for little hands to hold and draw with.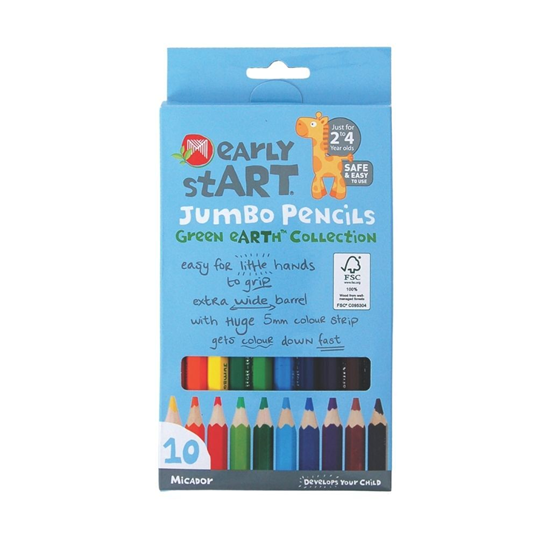 These Jumbo pencils are ideal for 2-4-year-olds. They're easy to hold, are made from sustainably sourced wood, and feature high-quality pigments and smooth binders for colour lay down.
The wide 9.5mm body with huge 5mm colour strip is fully bonded, making them break-resistant. This pack features 10 vibrant colours, and even has an adorable step-by-step drawing activity on the back of the pack.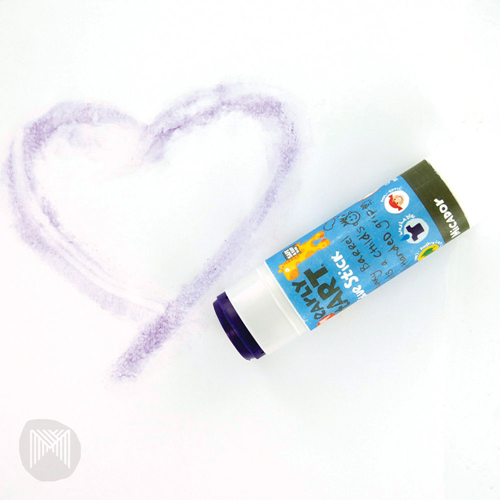 Another pencil case must have- glue sticks! These Micador Glue Sticks are non-toxic and washable, and the glue goes on purple and dries clear, making them easy to use.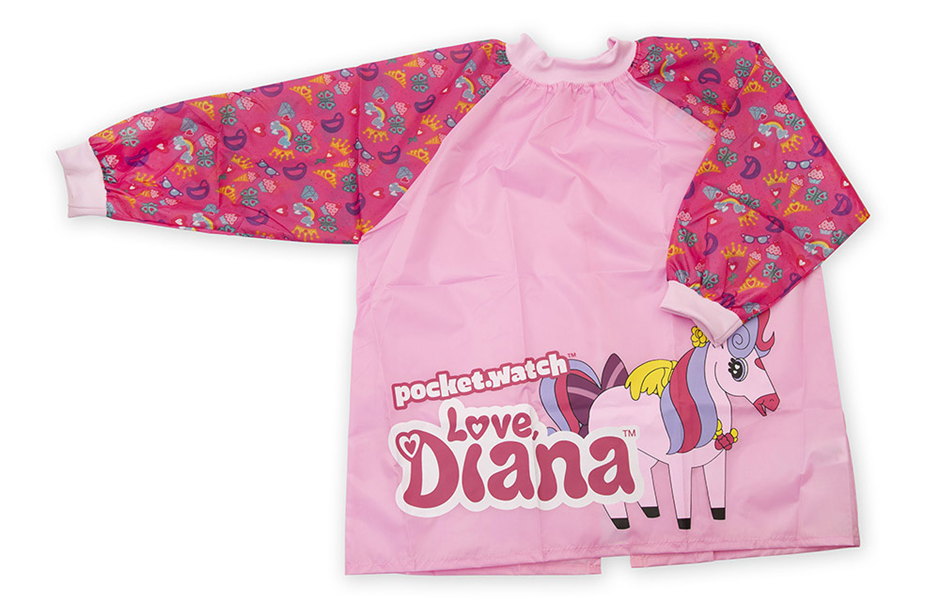 Make art class even more fun with this Art Smock by Love, Diana. It features a magical pony on the front and is the prettiest pink colour. The bright, light and durable polyester body and sleeves to help protect clothing. The fabric collar and cuffs are also gentle on the skin and comfortable in warm climates, and the open back allows for flexible sizing for 3-8 year olds.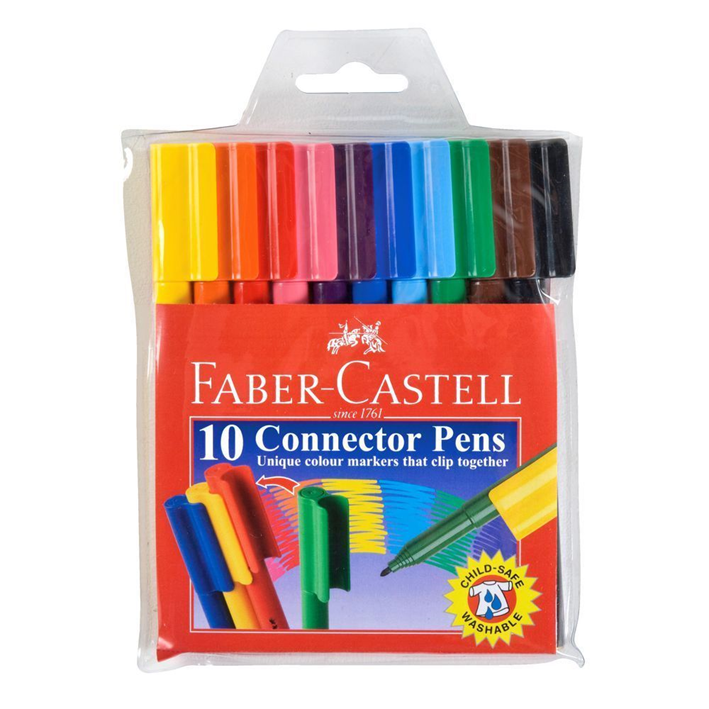 Faber Castell Connector Pens are a back-to-school favourite, and for good reason! These Connector markers paint bright and strong and even have an extra playful benefit: connecting the caps provides many possibilities for games, crafts, and cleanup.
Packed in reusable plastic pack

Matching connector caps and smooth bullet medium tips for brilliant colouring (1.5 mm line width)

Strong tips with broad, easy to grip barrels

Unique child safe connector cap allows passage of air if accidentally swallowed

Special 'click seal' helps prevent pens drying out

Everybody loves the Faber Castell Connector markers, and this pack of 50 means there are so many more colours to choose from!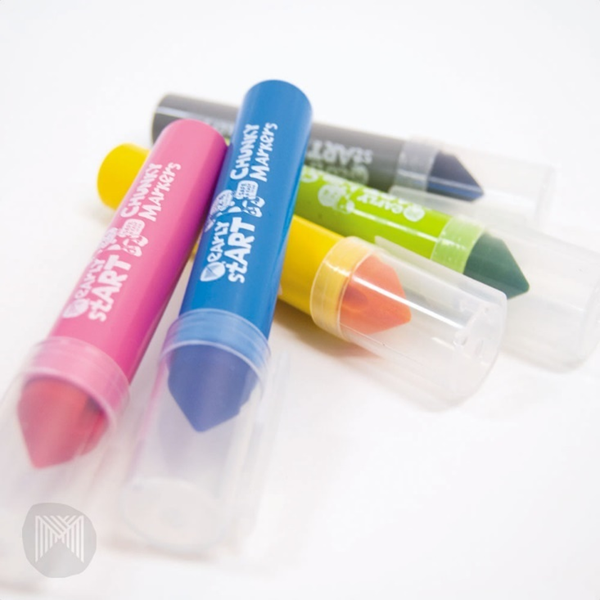 Chunky markers are ideal for 2-4-year-olds as they provide an easy grip for little hands.
These markers have sink proof tips that are virtually indestructible and non-toxic, super washable, water-based ink that washes out easily in cold water. They feature a large ink reservoir and bright, vibrant colour. Another benefit- dry markers can easily be re-hydrated by dipping the tip in water!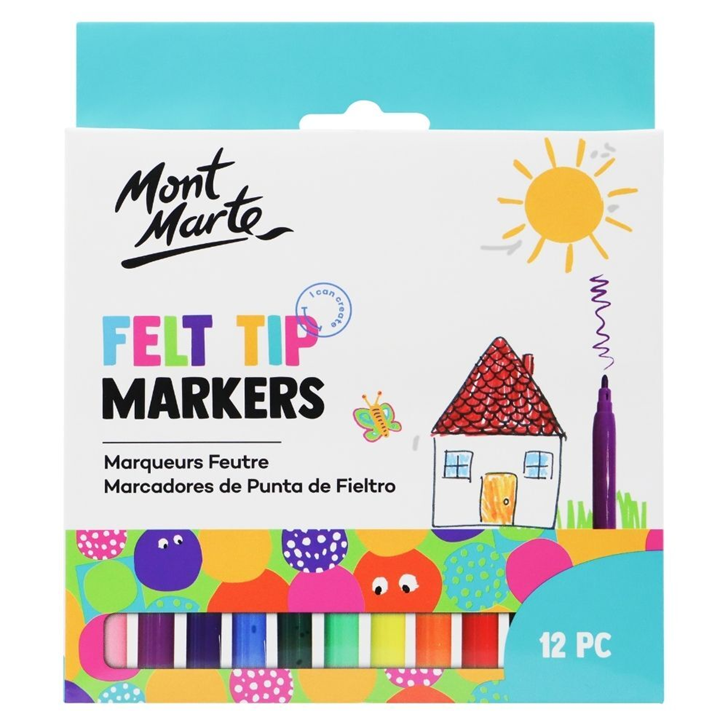 Mont Marte Kids Felt Tip Markers are another excellent value-for-money item in the Mont Marte Kids range. This pack contains 12 brightly-coloured markers complete with every colour of the rainbow. The ink inside the fine felt tip is free-flowing and fast drying for no-mess colouring activities.
This Mont Marte Scented Markers set is a deliciously fragrant way of colouring. It is a 20-piece pack of 2.3mm coloured markers that smell just amazing.
The sweet-smelling ink inside the felt tip is free-flowing and fast drying for no-mess colouring activities.
Each colour is a different scent including creamy chocolate, sweet strawberry and floral lavender.
These Marte Kids Colour Change Markers are so much fun. Featuring 4 coloured markers and 1 magic white marker, kids can transform colours themselves before their very eyes.
Turn blue to aqua, black to orange, purple to pink and yellow to red by simply drawing over pictures with the magic white marker. The colour of the pen barrel indicates the original colour and the lid shows the colour the magic marker will transform it to.
What are your kids back to school essentials?
Tell us in the comments below!
Got questions? Send us an email at customerservice@artshedonline.com.au
---
Leave a comment